The Tokyo Olympics is finally here. It was already delayed by a year due to the pandemic. Amidst all of this, we somehow missed the fact that some of the biggest names in the history of the Olympics, won't be present this time.
Some of the best Olympians have called time on their storied careers due to age, persistent injury, or to pursue other avenues in life. Here we look at the athletes we'll miss the most at the Tokyo Olympics 2020!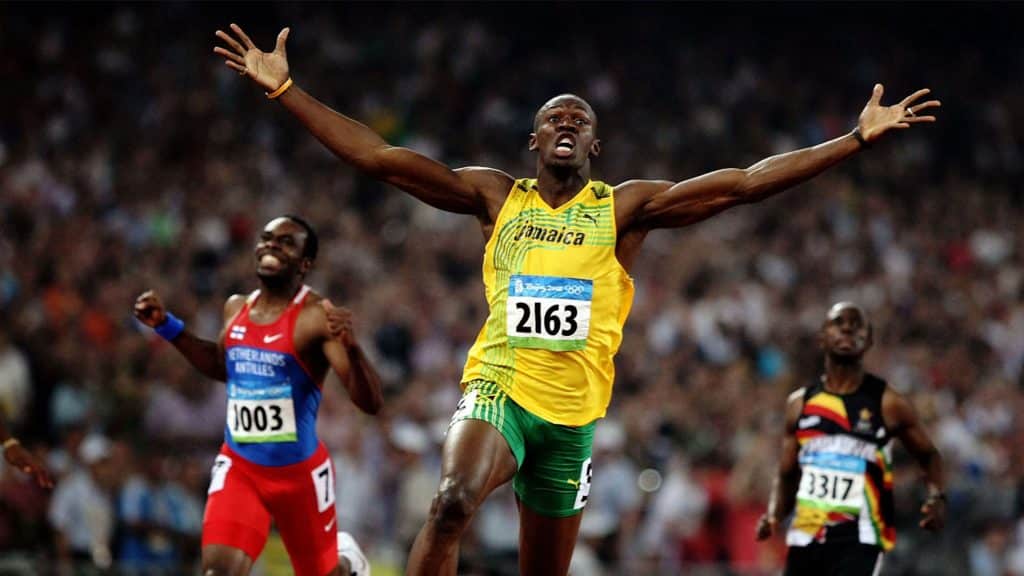 Usain Bolt

The Jamaican poster boy for the Olympics will be the most prominent star to have hung up his spikes. Usain Bolt was the definition of the Olympic games. His last appearance was at the 2017 world championships where he picked up with a hamstring injury. Bolt has given the Olympics some huge, show-stopping performances.
Bolt's world record times of 9.58 and 19.19 in the 2009 Berlin games are etched in history books. At the 2008 Olympic Games, Bolt achieved the feat of winning the 100 meters, 200 meters, and 4 × 100-meter relays in a single Olympics. This was a first since American Carl Lewis in 1984 and he did so by setting world records (9.69 sec, 19.30 sec, and 37.10 sec, respectively) in all 3 events. Lately, we even saw him try out his luck in football with German giants Borussia Dortmund. When asked, he remarked, 'I'm just doing many different things … the sports life is over.' We might catch a glimpse of him as a guest at the Tokyo games though.
Michael Phelps
Phelps is to swimming what Roger Federer is to tennis or Tiger Woods to golf. One whose stature only grew with age. But in August 2016, sadly enough, the greatest swimmer of all time stepped away from the pool for good.
We all were mesmerized when at 31, Phelps won 5 gold medals and 1 silver in the 2016 Rio games. Phelps has won 28 medals throughout his career, out of which 23 are gold. He previously retired after the 2012 London games only to come back and retire in 2016. But this time it seems that the American is finally done. His legacy will be decorating the Hall of Fame now.
Bradley Wiggins
Bradley Wiggins is undoubtedly one of Great Britain's all-time finest athletes. He announced to put an end to a stellar 16-year cycling career as a professional. In his vast career, he has won the Tour de France and a record 8 Olympic medals.
In his parting note, Wiggins addressed his supporters, "I have been lucky enough to live a dream and fulfill my childhood aspiration of making a living and a career out of the sport I fell in love with at the age of 12. 'I've met my idols and ridden with and alongside the best for 20 years. I have worked with the world's best coaches and managers who I will always be grateful for their support." What a sportsman!
Nile Wilson
24-year-old Team GB star, Nile Wilson also decided to call an end to his sporting career earlier this year. Persistent and prolonged injuries have gotten the best of the Briton. We saw him last at the 2018 Commonwealth Games where he won gold in the all-around, horizontal bar and team event. He also clinched a silver in the rings and parallel bars. Although quite disturbingly he was struck by injury again. Similar to his 2017 injury, this one too made him realize the need to put an end to his bright sporting career for physical health.
Talking about his breakdown due to prolonged injuries to BBC he said, "I said I would stop gymnastics when I fell out of love with the process or my body does not let me do it anymore, and both are true today. I've had a rough journey with injuries since my neck surgery with my fusion in my spine and it has been complication after complication over the last two years. No matter how much I give, push and believe my body just goes "no, mate, we're not doing this anymore" so it definitely feels the right time. I've made this decision and am content with it." Wilson became the first Briton at Rio to claim an Olympic medal (bronze) on the horizontal bar. His career full of European, world, and Commonwealth honors comes to an end.