Sid Meier's turn-based strategy game Civilization VI is a part of the Civilization franchise which was launched in the year 2016. The main producer of this game is Dennis Shirk and the main designer of this game is Ed Beach. This game is a historical strategy game with just one goal: "Build an empire to stand the test of time.
Civilization franchise is one of the most popular game franchises in historical strategy gaming history. Rise and fall is the first expansion pack of the game. This expansion pack was launched on 8th February 2018. After that, Gathering Storm is the second expansion pack which was released on 14th February 2019. A six series of DLC were also launched between 2020 to 2021.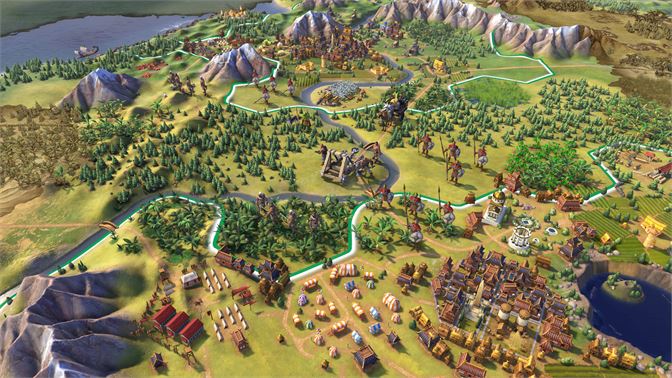 "Rise and Fall": This brand new expansion brings various new strategies, choices, and different challenges for the users as by this they convoy a civilization through the ages. This expansion also features brand new game mechanics that expand diplomacy and systems of Government. This expansion includes 9 leaders, 8 civilizations, districts, buildings, etc.

"Gathering Strom": This new expansion introduces the change of climate for the very first time in the history of the series. This expansion involves various natural disasters and many other environmental effects. This expansion also contends complete engineering projects and manages consumable resources and electrical power.
"New Frontier Pass": The new Frontier pass introduces six brand new game modes. Users can play with heroes who are from history and myth. This "New Frontier Pass"