Realme is expected to debut their tablet this year, the much anticipated Realme Pad. Although we can agree that Realme could have gone with a better name for their first tablet, we expect the specs of the device to make up for it.
The manufacturer of the Realme Pad has already given us an idea of what the tablet will look like through some official renders, but a new set of CAD-based renders have been making rounds on the internet that provide much more clarity of the Realme Pad.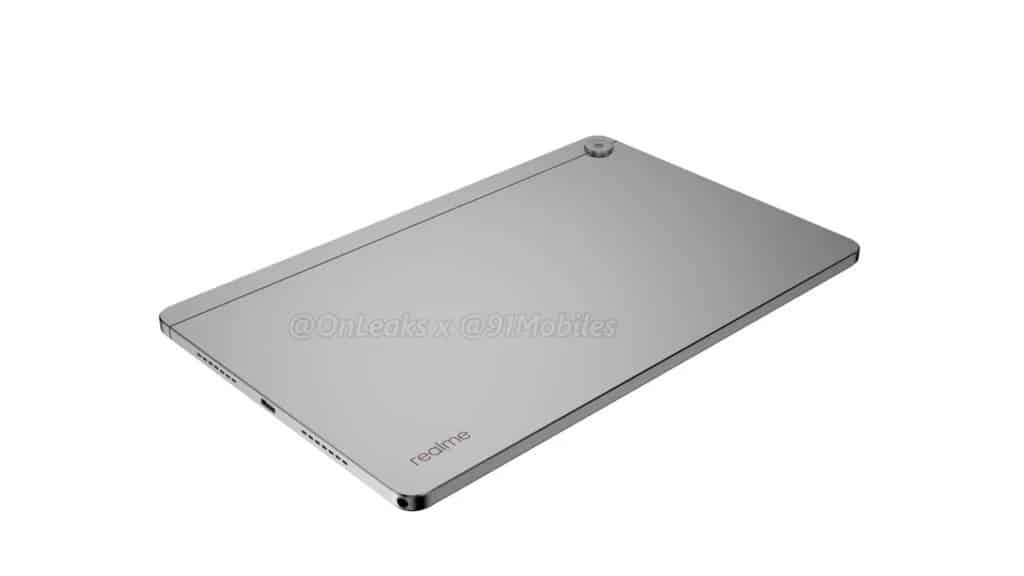 The renders that have been done by Steve Hemmerstoffer of OnLeaks in collaboration with 91Mobiles feature the Realme Pad in a dual-tone finish. The display is bordered by equal-sized bezels and the edges of the frame are flat, similar to the iPad Pro 11 though it is not as curved at the corners.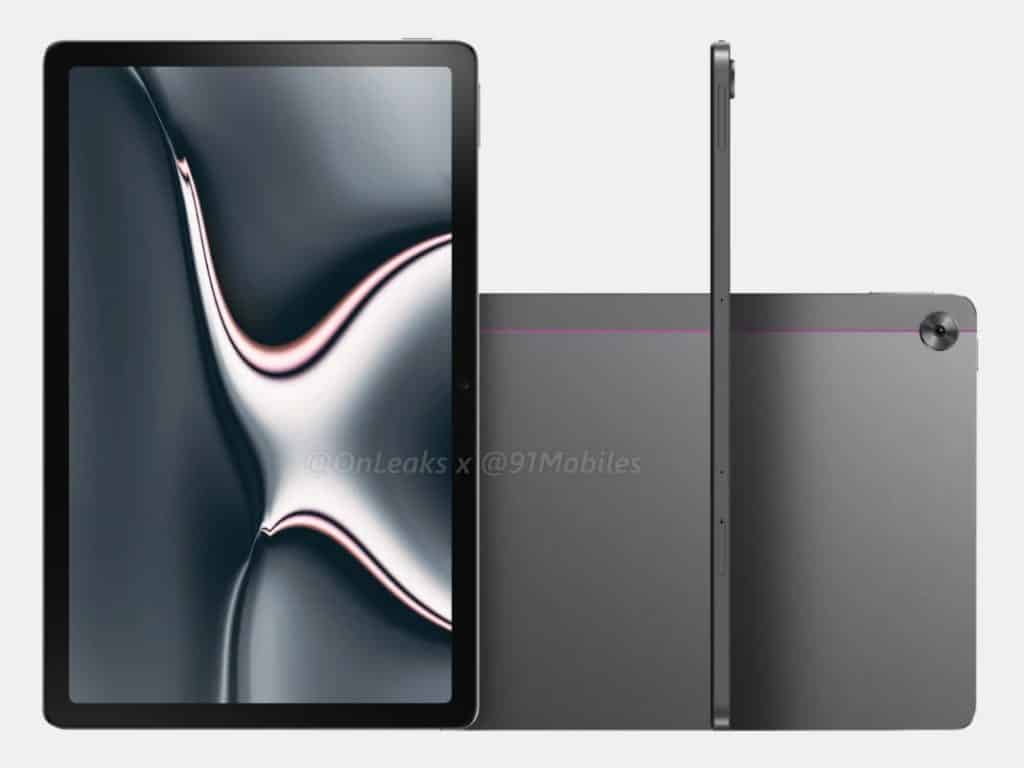 The Realme Pad has a single protruding camera on the back and a magenta line that runs through it from the top. This line separates the two-tone finish of the back of the Realme Pad. The manufacturer's details are written in the same magenta color at the bottom right corner of the device.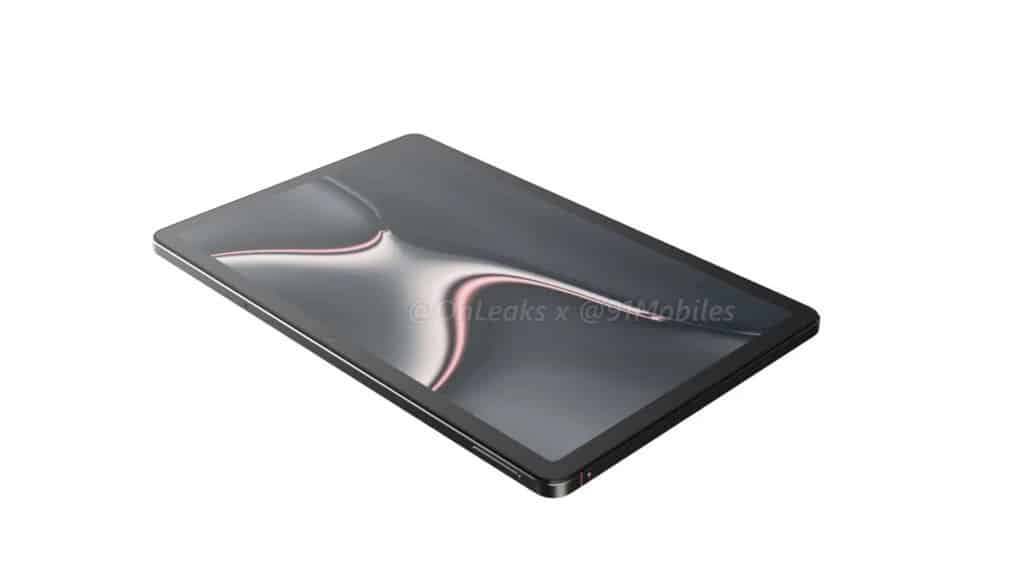 The Realme Pad has its power button on the top while using the pad in Portrait mode, on the right, it has the volume rocker, two microphones, and a slot for a MicroSD card. This may be a sim card slot as well, we are not sure, but if Realme decides to release a version with 5G, then it will house a sim as well.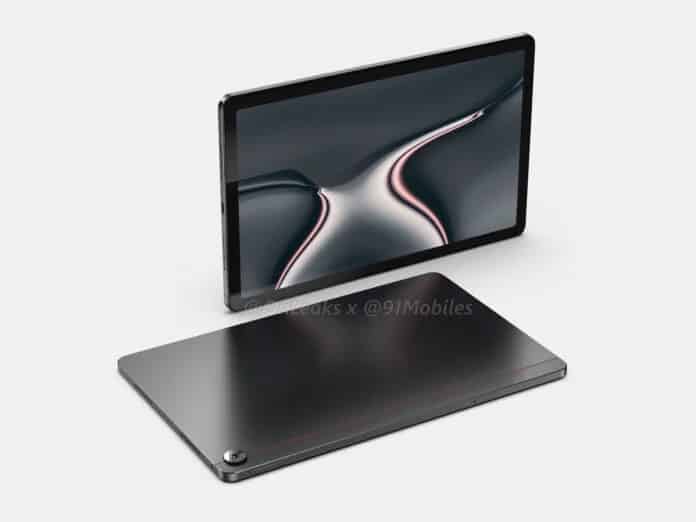 The right bezel in the portrait position is where the front camera is situated as well. The Realme Pad comes with four-speaker grilles, two at the top and two at the bottom, alongside the grilles at the bottom is the USB Type C slot and at the far left is a hole, which will most likely house the stylus.
According to the source, the Realme Pad will have a 10.4″ display, measuring 246.1 x 155.8 x 6.8mm and 8.4mm thick with the camera. It will come with a 7100mAh battery and most likely will have 6GB RAM along with 64GB storage.
Also read: