Realme got into the wearables market last year with its Realme Band, now the brand is looking to continue on the Realme Band's success with its successor, the Realme Band 2.
New leaks have emerged of the Realme Band 2, courtesy of OnLeaks and Digit that give us a look at the Realme Band 2 which appears to have undergone a design change. The Band 2 adopts the full-screen design that is a staple with multiple fitness trackers such as the Band 6 by Honor. Though the display is bigger, it is still surrounded by thick bezels and a line below the screen that appears to be a marker for a capacitive button.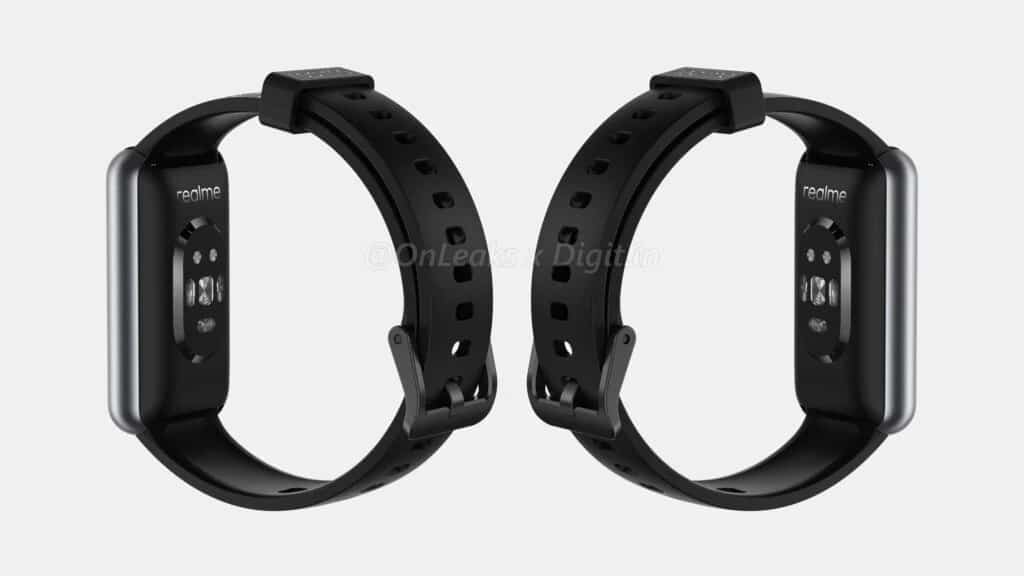 The tracker features a curved frame that has a smooth metallic finish but is in all probability made of plastic. The next change that one can notice is the design of the straps, they do not have a seamless fuse with the body like that of the Realme Band.

The upcoming Band 2 has been equipped with more sensors such as the blood oxygen level detection sensor. Hopefully, the Realme Band 2 will come with a magnetic charger that will attach to the bottom of the watch. But the two circles at the top of the watch appear to be sensors and not contact pins. This could be an error by the creator of the renders or if the band actually does change in a different way.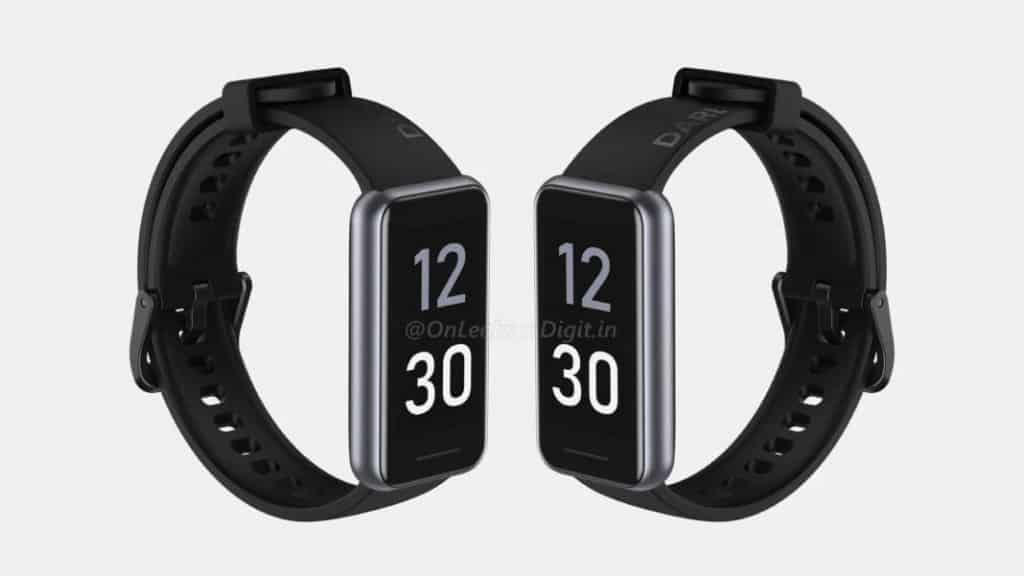 The Realme Band 2 is expected to come in a 1.4″ display, up from the 0.96″ screen that the Realme Band carried. Its dimensions are 45.9 x 24.6 x 12.1mm. It will support Bluetooth 5.1 as per the listing on Bluetooth SIG when it launches later this year. Stay tuned for more information as we near the launch of the Band 2!
Also read: