Luis Rubiales wants to see LaLiga Santander change formats, and the president of the Spanish Football Federation (RFEF) has some ideas. Simply expressed, his plans are to have fewer matches overall and fewer teams in the top flight, but more games amongst teams vying for the same goals, with a final phase played at neutral locations.
From 2024 onwards, he hopes to have games played outside of Spain, as well as a league with a format similar to the Champions League. Javier Tebas and LaLiga, on the other hand, aren't interested in playing ball.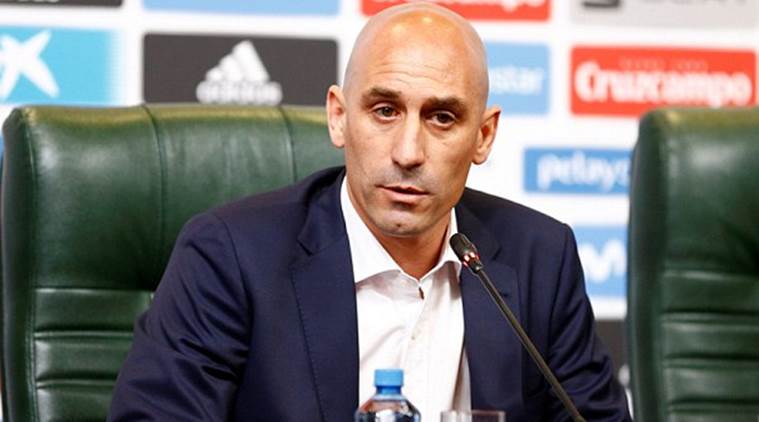 Rubiales said on Wednesday that he hoped to meet with Tebas informally to propose a new LaLiga Santander format, but Tebas dismissed the idea right away. Common queries after hearing his remarks were: What modifications would he suggest? Isn't that akin to the Super League's concepts?

The biggest leagues across the continent use a basic two-round system in which each team plays each other twice. They have distinct tiebreakers and methods of promotion and relegation from there, but for the most part, they're nearly comparable.
The format of the Segunda B, the Copa del Rey, the Supercopa de Espana, and women's football have all changed since Rubiales took over at the RFEF, and they have all managed to enhance interest in them. Now he wants to make adjustments to Spain's top division, and it's widely assumed that the number of clubs competing in LaLiga Santander has needed to be reduced for some time, following the lead of Germany and France.
Rubiales wants more young people to be involved in Spanish football and fewer boring games, which sounds a lot like the grounds for the Super League idea. He'd want to see a neutral venue for the final phase, as well as more than two Clasicos in any given season.
With FIFA's consent, this would result in an atypical LaLiga Santander, with games being played outside of Spain. Currently, FIFA does not permit domestic league matches to be played outside of the country in which the league is based.