[Update: 16th July]
The Mightiest Upgrade – Noise ColorFit Ultra first sale starts today
Noise, India's leading wearable maker, already dropped a smartwatch – Noise ColorFit Qube in this month. It is currently available via Flipkart. Alongside the ColorFit Qube, Noise also listed ColorFit Ultra on the same date. Though the Qube is already available in the market, the ColorFit Ultra is coming on 16th July. The sale will live via Amazon India at 10:00 AM. Noise is offering three strap colour options – Blue, Black, and White. Any of these variants will cost Rs.4,499 only. For now, you can set a launch reminder on the e-commerce platform. The link is given below.

Link: https://amzn.to/3k1crfM
Must Read: Sony PS5 is coming in stocks again in India. Pre-booking to start on 12th July
Specificatios –
Noise reveals the display specifications a few days back. And now, it announces the rest of the other details as well. You can check out the display specifications from here. Coming to the sensors, trackers, and battery details one by one.
The ColorFit Ultra is a smartwatch, right. So, it should have some activity and health trackers. This wearable can monitor and track the Oxygen saturation level in your blood. Alongside that, you will get 24×7 heart rate monitoring, stress monitoring, REM & sleep monitoring. For women, there is a menstrual cycle tracker too.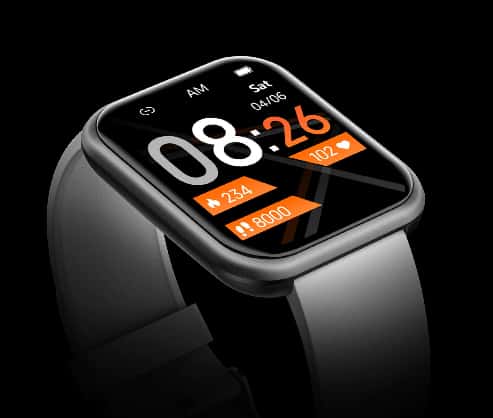 This smartwatch will also give you access to 60 different sports modes. The list includes indoor cricket, baseball, basketball, badminton, ballet, Zumba, yoga, and more.
Now, time for the battery life. As per Noise's claim, the ColorFit Ultra can be your activity partner for up to 9 days long. The battery capacity and the charging details are not out yet.
Apart from the display, sensors, trackers, and battery life, there are some more details. The product is coming with an official IP68 rating. Besides, it allows you to respond to your calls and SMS from your wrist. Via OTA updates, the company will also enable notifications for Stock market updates as well. Lastly, there are over 100 watch faces available to try.