Amazon India always provides deals almost every day here and there. It covers almost every genre. Here are all the headphone deals at present you have access to from the Skullcandy side. Have a look –
Wired Earphones…
Skullcandy Smokin Buds2
Price – Rs.1,419
Oval-shaped and angled earbud for improved long-term comfort
Supreme Sound acoustics and a noise isolating fit
Call and track control via the in-line microphone and remote; Impedence: 32 ohms
Skullcandy Chops Flex
Price – Rs.1,139
The new light and flexible ear hangers create a super-secure fit that's also very comfortable and frequency Response: 100Hz – 10KHz
No sweat sweat-resistant construction delivers worry-free reliability through every rep of your workout
Essential control furthering your ability to focus, an in-line mic and remote put you in control of music and calls
Comfortable and secure thanks to an all-new comfortable and flexible ear hanger design, you can wear these super secure sport buds longer than ever
In-line control whether multitasking on the yoga mat or hustling to the gym, the in-line mic and remote will let you control music and take/make calls with ease
Sound Pressure Level: 111dB ± 4dB, Frequency Response: 100Hz~10KHz
Link: https://amzn.to/36dhHVu
Skullcandy S2DUL-J335
Price – Rs.596
With perfectly contoured ear buds, it gives you a comfortable music listening experience and the well-designed ear buds easily adapts to the anatomy of your ear and head and gives you a comfortable grip
Incorporates a 10mm speaker driver that produces high octane music for an unparalleled sound performance
Enjoy deeper bass and superior audio quality with 16 ohms impedance
With a frequency response range of 20 to 20 KHz, it simply thrills you with an outstanding sound performance, whether you are listening to ghazals or pop songs this advanced earphone easily picks the highs and lows in the music and makes your favorite songs sound better
The 1.3 m cable facilitates you with a comfortable and convenient wired usage
Features a 3.5 mm connector which enables you to easily plug it in almost any device
Equipped with a neodymium magnet, it amazes you with its powerful sound performance
A neodymium magnet is basically used to move the driver of the earphone
Link: https://amzn.to/3jG3NmB
Truly Wireless Earphones…
Skullcandy Jib True Wireless
Price – Rs.2,799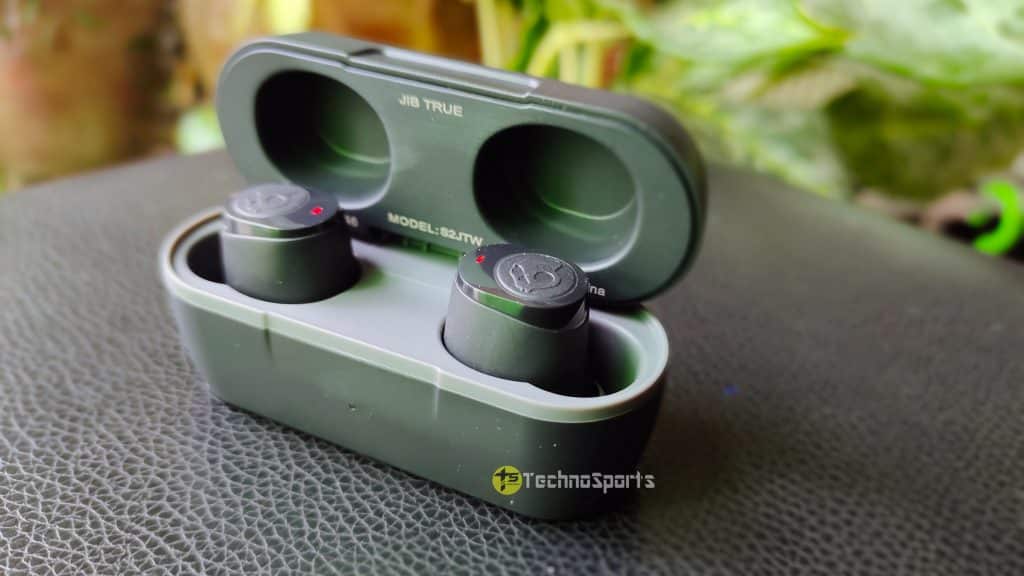 22 hours of battery life
Dual microphones for clean, clear calls
Wireless communication technology: Bluetooth
IPX-4 sweat- and water-resistant
Link: https://amzn.to/3qSB9jS
Neckbands…
Skullcandy Inkd Plus
Price – Rs.2,549
Up to 8 Hours of Battery Life
Rapid Charge: 10 Minutes = 2 Hours
Microphone, Call, Track, and Volume Control
Activate Assistant
Link: https://amzn.to/3qKtW5e
Headphones…
Skullcandy Hesh ANC
Price – Rs.10,299
TIME-PROVEN SOUND QUALITY. With powerful 40mm drivers and exceptional acoustics, Hesh ANC features audio quality that has been refined over four generations of constant improvement. The clear, rich soundâcombined with active noise cancelingâdelivers the kind of captivating audio experience that youâd expect for twice the price.
BATTERY TO LISTEN ON AND ON. We know: Itâs hard to remember to plug in all the devices you have in your life. Thatâs why Hesh ANC features a long-lasting 22 hours of battery life. Plus, whenever you get low, the Rapid Charge feature gives you 3 hours of listening time on just a 10-minute charge.
MORE NOISE CANCELING, LESS FLEXING. Plenty of people drop a lot of coin to flex that they can afford noise-canceling headphones. Hesh ANC is for the rest of us. For those of us more concerned with sharing a great playlist than showing off our status. But donât think youâre compromising: Hesh ANC delivers a 4-mic, digital active noise canceling experience that rivals anything out there.
AMBIENT MODE: YOUR BUTTON TO THE WORLD. Noise-canceling headphones are ideal for blocking out the world around you. But sometimes, you need to tune into your surroundings. Thatâs why weâve designed Hesh ANC with Ambient Mode. Two quick presses of a button let you hear everything around you. Even have a conversation. When youâre done, just double press again to block out the noise.
Link: https://amzn.to/3AtZxfM
Skullcandy Hesh Evo 
Price – Rs.7,499
GO-ANYWHERE DESIGN. Thanks to rugged, innovative hinges that both fold flat and collapse, Hesh Evo easily goes wherever you go.
COMFORT FOR HOURS. With an ultralight headband and soft pads that fully surround your ears, Hesh Evo is one of the most comfortable headphones youâll ever put on.
EASY, CONVENIENT CONTROLS. Simple, intuitive buttons let you take calls, adjust volume and change tracks without ever touching your phone.
DONâT WORRY, YOUâVE GOT TILE. Hesh Evo features built-in Tile finding technology. If you ever misplace your headphones, you can easily âringâ them from the Tile App. So what might have seemed lost, is now quickly found.
Link: https://amzn.to/3dZKNMr
Skullcandy Stim
Price – Rs.1,399
An all-new lightweight and stylish design looks and feels comfortable on your ears
Supreme Sound delivers rich, balanced audio for all your favorite music
Built-in remote and microphone allow you to manage music and phone calls
Link: https://amzn.to/2TyWa6P
Skullcandy Cassette S5CSW-M448
Price – Rs.2,749
Up to 22 Hours of Battery + Rapid Charge
Microphone, Call, Track and Volume Control
Collapsible Design, Removable aux cord
Bluetooth Wireless Technology
Link: https://amzn.to/3jDm6c8
Skullcandy Crusher Evo 
Price – Rs.12,999
Get ready to experience the patented, skull-thumping power of Crusher Bass â now combined with the ultimate audio customization of Personal Sound by our partners at Audiodo. Youâve never heard your music and movies like this before. Because thereâs never been anything like this before.
CRUSHER BASS: NOTHING COMPARES. Skullcandy Crusher is the original, one-and-only immersive sensory bass experience. Turn the slider down for more mellow bass. Turn it up to really rattle your bones. Plus, Crusher Evo features audio quality improvements over original Crusher so youâll experience an even broader range of deeper, richer bass.
SOUND OPTIMIZED FOR YOU. Audiodo technology in the Skullcandy App analyzes the hearing in your left and right ear, then automatically adjusts the audio to optimal levels for your specific hearing.
TUNE FOR YOUR HEARING WITH THE APP. No oneâs hearing is the same. Thatâs why Crusher Evo features Personal Sound. By taking a quick, real-time test on the Skullcandy App, youâll create a Personal Sound Profile that is stored on your headphones to optimize sound levels just for you.
Link: https://amzn.to/3yiJGio
Skullcandy Riff
Price – Rs.1,899
Convenient controls: Easy-to-use buttons adjust volume, change tracks and even activate your personal assistant to get directions or send hands-free texts.
Skullcandy Riff headphones come in four different colorways to reflect your unique style. Complement your look with colors that pop, a soft-touch finish, and plush ear cushions.
Refined acoustics: Only Skullcandy headphones are custom-tuned to deliver music you can feel. From the lyrics in your soul to the bass in your bones.
Goes anywhere: Lightweight and comfortable, the Riff features an ultra-durable headband that folds up small so it can go anywhere you go.
Link: https://amzn.to/3hwRTsr
Skullcandy Crusher ANC
Price – Rs.15,199
Digital Active Noise Cancellation
Up to 24 Hours of Battery + Rapid Charge
Adjustable Sensory Bass
Built-In Tile Tracker Built-In Tile Tracker
Personal Sound
Link: https://amzn.to/3hhdmqI