The Google Health app is reportedly under development. It aims to integrate medical records into one platform and share it with doctors and caregivers. For each leak, the app draws records from your doctor's and lab visits and provides a unified view of your health. A screenshot of the Google Health app has been leaked online and seems to be still being tested. It's not yet clear if this app will give a green light. Since this is a Google product, the Health app may be the first to launch on the Android platform.
91Mobiles was able to access screenshots of the Google Health app from the Tipster Ishan Agarwal. As mentioned, it will allow users to integrate their medical records and share them with others, like family, friends, doctors, and caregivers. The app description seen in leaked screenshots reads, "See a unified view of your health, pulling together info from your doctor's visit, labs, and more. Get started by linking your online accounts from places where you've received your healthcare."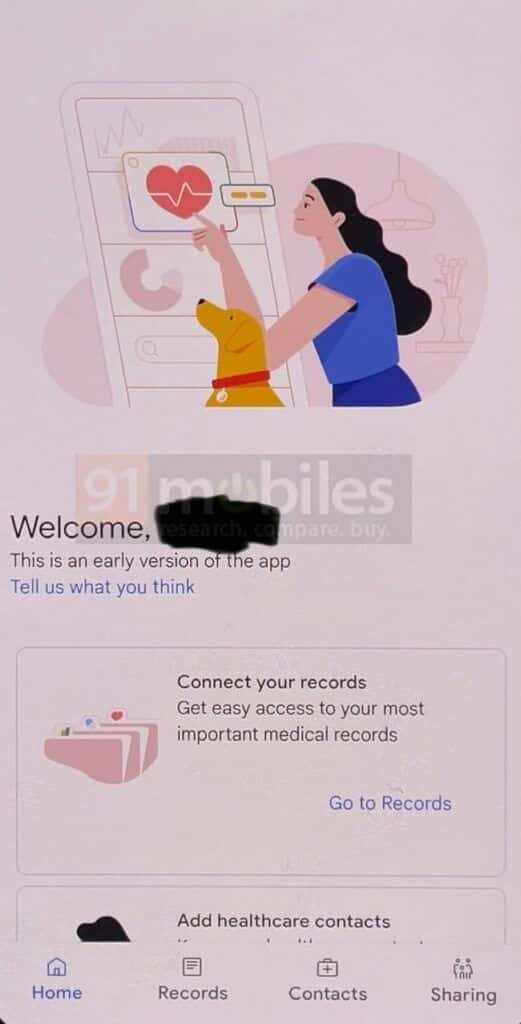 The original report notes that this app is very much in the early stages of development, and as you can see from the images above includes tabs for "Home," "Records," "Contacts," and "Sharing" sections. A big component is undoubtedly the ability to see all of your medical records in one convenient place with this early Google Health app.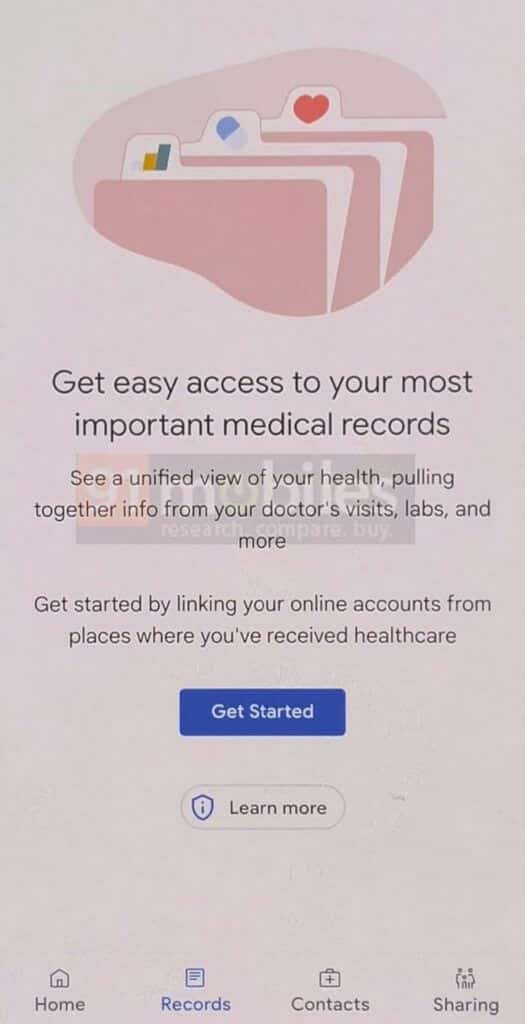 Agarwal noted that while the Google Health app is still in the early stages of development, it will be separate from the Google Fit app but with potential integration. This may just provide a simple access panel to manage your health records, rather than working as an in-depth tool to give an overall picture of your health.
If it launches, the Google Health app will compete with Apple's Health Fit app. At the I/O 2021 event, the Google Health division announced new tools that will help users identify different dermatology issues through artificial intelligence (AI) and a smartphone's camera. It will also help in screening tuberculosis (TB) to identify potential patients for follow-up testing. Google's AI technology will help users identify issues related to a user's skin, hair, and nails. The new features for Google Health will be arriving as a Web-based application that will be launched later in the year.
Also Read: