After losing to Switzerland in the last-16, France was eliminated from Euro 2020. L'Equipe has found shocking revelations about the French team's massive discord. According to sources, rifts in the camp existed even before their shocking elimination from the tournament.
Following France's victory over Bulgaria, Kylian Mbappe was enraged by comments made by Olivier Giroud. Didier Deschamps' squad is in disarray, as seen by heated clashes between squad members' families. The fallout between Mbappé and Giroud, according to L'Equipe, "marked the frontiers within the twenty-six." The French midfielder called a press meeting to explain himself.
The inability for France's players to see their family during Euro was a source of dissatisfaction. The French players said that the Belgian and Spanish teams had had more time with their families. However, the French Football Federation rejected their appeals, claiming that doing so would have negative health consequences due to bio-bubble protocols.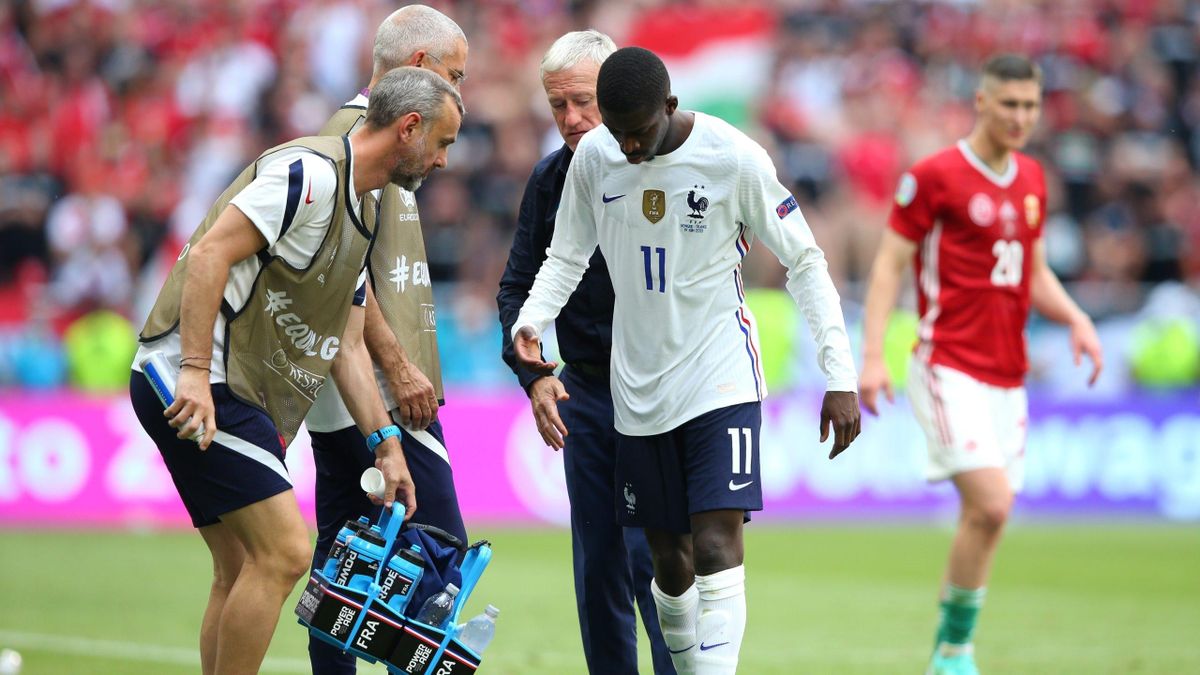 The only players who socialize with all French players are Paul Pogba and Ousmane Dembele. All of the players, including Olivier Giroud, Antoine Griezmann, and Karim Benzema, are said to get along well with the Barcelona winger. This is why his injury was such a setback for the team. He paid a visit to the camp before the team's game against Hungary, providing a morale boost to the dissatisfied players.
These elements came to a head in Bucharest, when France suffered the tournament's biggest upset by being knocked out by Switzerland. Adrien Mbappe's father was reportedly instructed by Veronique Rabiot to 'reframe his kid and make him less arrogant.' She is also claimed to have inquired about Paul Pogba's loss of possession in midfield before the Swiss team launched a counter attack and scored.
Rabiot and Pogba reportedly taunted each other throughout the encounter, with the Juventus star dissatisfied with the Man United midfielder's defensive work rate, according to the French site. Real Madrid's Raphael Varane slammed Benjamin Pavard for his shoddy defending. Varane is believed to have sided with Pavard during this exchange after the Bayern Munich defender criticized Pogba for not contributing defensively.
The purported criticism of Pogba came after he scored one of the best goals of the tournament during the game with a spectacular long-range attempt and was Les Bleus' most dangerous attacking threat.
After France's Euro loss to Switzerland, Raphael Varane and Didier Deschamps reportedly had an on-field spat. After the match in Bucharest, Veronique Rabiot was said to be 'shocked' by her outburst. The behavior of other French celebrities' relatives is alleged to have disturbed their families as well. On Saturday, France lost on penalties to Switzerland in their final World Cup encounter. Mbappe has already apologized for missing the game-winning penalty in France's shootout loss to Switzerland.
Deschamps said, "nobody can be annoyed with him. When you take the responsibility, it can happen. He is obviously very affected by it".