Chelsea are in the market for a striker this summer, with Tammy Abraham and Olivier Giroud expected to be on their way out of the club. The London club are planning to sell 10 players this summer to raise funds for the big transfer, and the list of names includes current squad members along with loanees.
Emerson, Davide Zappcosta, Tiemoue Bakayoko, Danny Drinkwater, Michy Batshuayi and Ross Barkley are among the fringe players who could be sold. On the other hand, Hakim Ziyech, Tammy Abraham and Olivier Giroud have been linked with a move away.
Chelsea boss Thomas Tuchel could still decide to keep Marcos Alonso at the club, considering that he is a natural wing-back and that the Blues play with 3 central defenders and wing-backs that are expected to get forward.
However, the main target for the Champions of Europe is to sign Borussia Dortmund star Erling Haaland this summer. Although the German club have clearly stated that he won't be leaving the club this summer, Chelsea are currently in negotiations with them.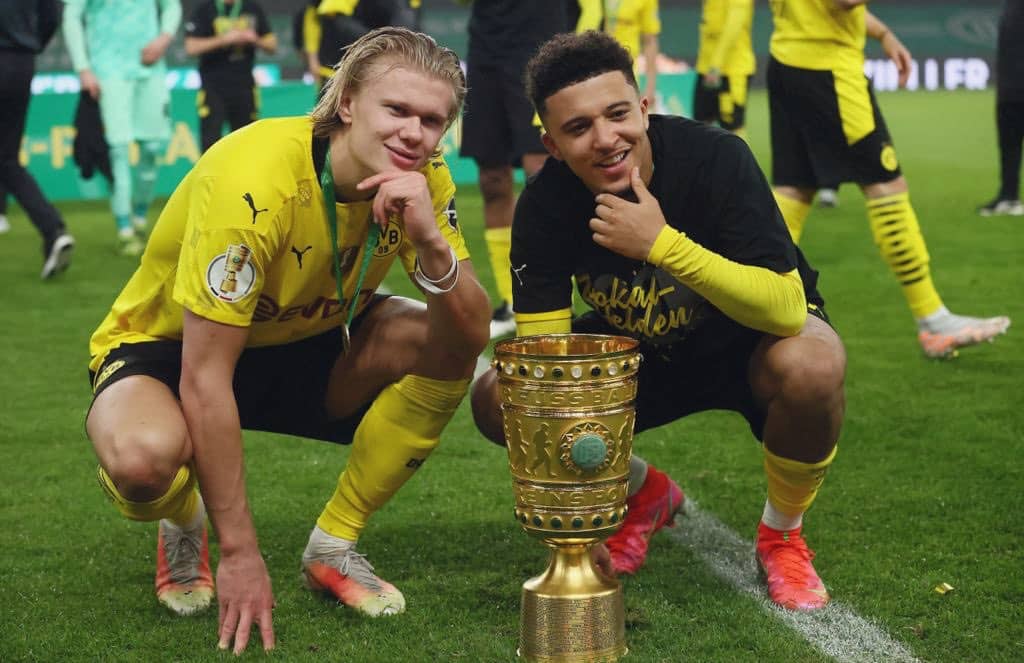 The contact with Dortmund is reportedly being spearheaded by club owner Roman Abramovich, and the Russian is seldom denied a player that he personally wants. Abramovich believes that he can convince the Dortmund officials to reach some form of agreement for a transfer, and they have offered a sum of 85 million Euros, with Tammy Abraham as a makeweight in their newest bid.
With all that said, considering Jadon Sancho will also be leaving the club this summer to join Manchester United, it is unlikely that Dortmund will let go of two of their biggest stars in the same transfer window.