Netflix's one of the most important web series content is Legacies from The CW shows, which have set to come back for the new season with the caveat as they will be launching a lot later than normal.
If you are completely unaware of the series, we would say that Legacies is a spin-off to The Original, a spin-off of The Vampire Diaries. However, it does not matter as Netflix only has carried Legacies in the U.S., and we will shortly explore that the series has been confirmed to come to Netflix internationally.
The CW is not going to launch season 3 of Legacies within the usual slots of October but it has moved along with the other titles in The CW's slate. It was happened due to the production of the shows that have included with the slate of Netflix and also has been affected by the outbreak of coronavirus.
After the shooting of the series has begun on 21st January 2021 with the expected 16 episodes.
Legacies(Season 3): Release Date
It got delayed on to the Network television, so normally it will also arrive on Netflix lately. We have already seen that the last two seasons, each of which has arrived on Netflix just eight days after the final season and hit Netflix in April.
Due to the delay, the show is expected to come much later than normal. The final season has been scheduled to premiere on 24th June 2021. However, it indicates that we will see the series added in early 2021.
Legacies(Season 3): Other Updates
It has been found that the series still unsold in most of the regions as Internationally, Netflix does carry The Vampire Diaries and The Originals.
However, it seems to be normal in the current years. Netflix currently focuses on a bigger way on their Originals that is airing globally after licensing the select US shows for international audiences.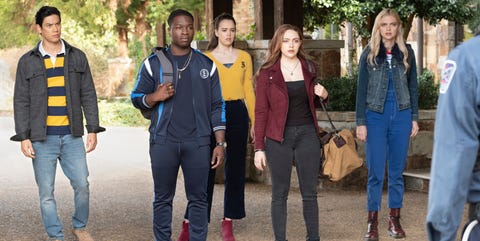 Legacies(Season 3): Cast
It features Danielle Rose Russell as Hope Mikaelson, the girl who is attending her new school at a place where she can explore her supernatural abilities. The first and second seasons of the series still exist in the United States, with the landing of season 1 on 5th April 2019 and the second one also added on 3rd April 2020.
Here is the trailer: