Today on 28th June 2021, Indian archer Deepika Kumari has won the World Championship and has become the world's number 1 archer. She has been having a rich vein of form amassing her 3rd gold medal in the last 3 months.
Deepika Kumari has won the Archery World Cup which was held in Paris where she sealed her victory in the third round against Russian archer Russian, Elena Osipova by 6-0.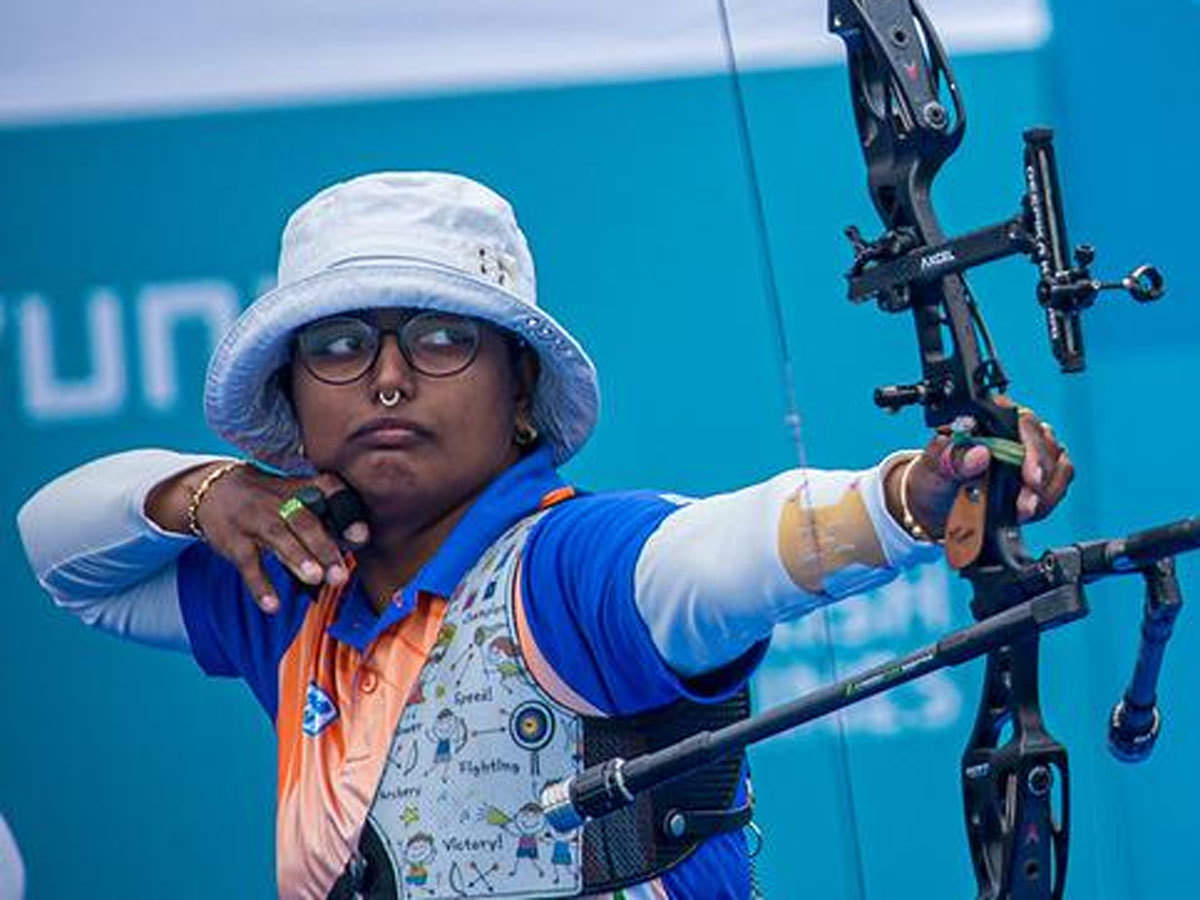 Post winning the third round Deepika stated "I am happy, but at the same time, I have to continue my performance like this. I want to improve that, because the upcoming tournament is very, very important to us. I am trying my best to continue learning whatever I can."
"This is the first time I've won all three medals in a World Cup. I'm really happy but at the same time, I've to continue improving as we have some very, very important competitions lined up."
"We do not have any Olympic medal in archery, so it's really important that we keep improving and keep up the show," she added.
Prior to this event, Deepika Kumari and her husband Atanu won their first world cup gold medal in the mixed team competition together as a couple against Dutch archers Gabriela Schloesser and Sjef Van Den.
The Indian Women's archer team at the archery world cup comprised of Deepika Kumari, Komalika Bari, and Ankita Bhakat who defeated the Mexican team in the finals to win the gold medal in the marquee event being held in Paris.
Being the solo woman in the Indian archery team participating in the Tokyo Olympics next month she will be preparing and training very hard for the next few weeks.