Micromax has already revealed that it intends to release several products in the second half of 2021. The Micromax in 2b and Micromax 2c variants have just been listed on Geekbench 5 website. We get a peek at some of the specs.
Micromax IN 2b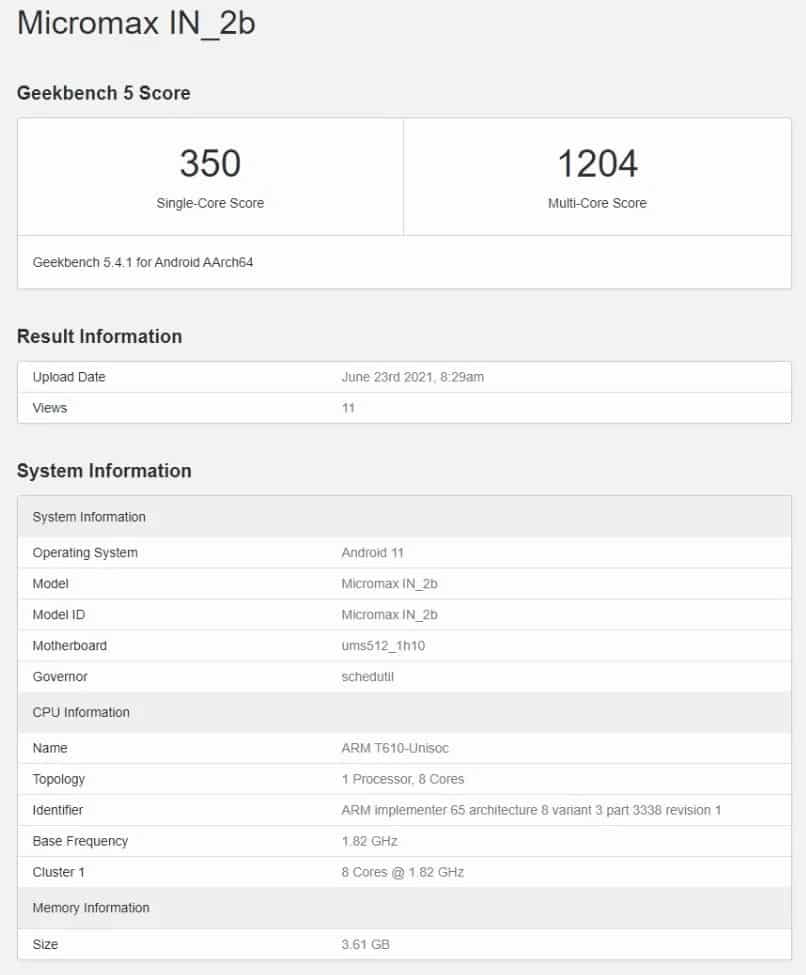 The Micromax 2b as it is listed, will feature a Unisoc T610 chipset with 4GB RAM. The device will mostly run on Android 11 OS out-of-the-box.
The Geekbench single and multi-core test results for the device are commendable when compared to other devices in the same segment. It scored a 350 on the single-core test and scored 1204 on the multi-core test.

The device will however not support 5G as the Unisoc chipset will only support 4G devices. Not much is known apart from this.
Micromax IN 2c
The Micromax 2c will also feature a Unisoc T610 chipset as well. It will also come with 4GB RAM and will run on Android 11 OS as well.
The device scored a 248 on the Geekbench single-core test, it scored 1233 on the multi-core test. This will also be unable to support 5G.
Both of the devices will perform better than the Realme C15 but they do not match up to the Redmi 9 Prime and Samsung Galaxy A32.
The devices may be released really soon, Micromax is attempting to make a comeback in the smartphone segment. It has released Micromax In 1, In 1b, and In Note 1.
More information about the devices will be revealed in the near future.
Also read: