Yesterday, NVIDIA released their new NVIDIA GeForce Game Ready 471.11 WHQL drivers for gamers that brings a lot of new updates and changes. Here is the complete list of changes and updates NVIDIA promises to bring with its new Game Ready drivers or is planning to bring in the coming days:
New Game Ready Driver Adds Support For NVIDIA DLSS In 'DOOM Eternal', 'LEGO Builder's Journey', And 'Rust'
NVIDIA's latest GeForce Game Ready driver delivers support for RTX technologies in many top-rated games, giving players high-fidelity graphics, faster performance, and reduced system latency. 
LEGO Builder's Journey launches on June 22nd with DLSS and a ton of ray tracing. And June 29th is the day DOOM Eternal gets an update including DLSS and ray tracing. Rust is the latest game to announce the addition of DLSS, and that happens on July 1st.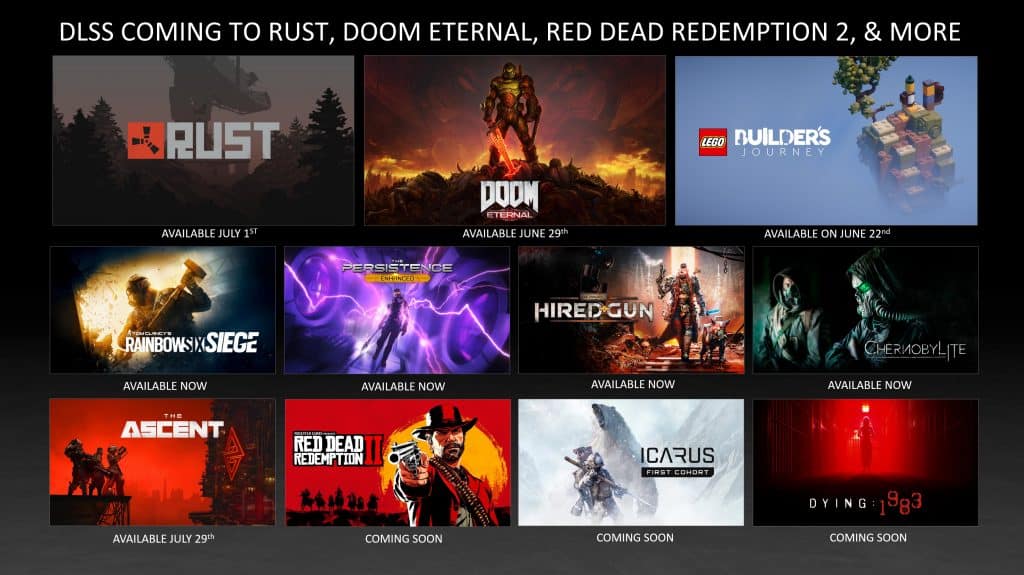 Lego Builders's Journey Launches on PC with ray tracing and NVIDIA DLSS Today
Today, LEGO Builder's Journey comes to life on PC enhanced by ray-traced ambient occlusion, global illumination, reflections, and shadows and accelerated with NVIDIA DLSS, delivering a LEGO experience like no other for GeForce gamers.
LEGO Lego Builder's Journey is the world's first Unity game with ray tracing. LEGO Builder's Journey is an aesthetic and atmospheric geometric puzzle game set in a completely LEGO brick-based environment. DLSS improves performance by up to 92% in the game.
"LEGO bricks are something everyone knows and loves. Ray tracing and NVIDIA DLSS powered by GeForce RTX brings the LEGO world to life, with stunning visuals and smooth performance." – Mikkel Fredborg, Tech Lead, Light Brick Studio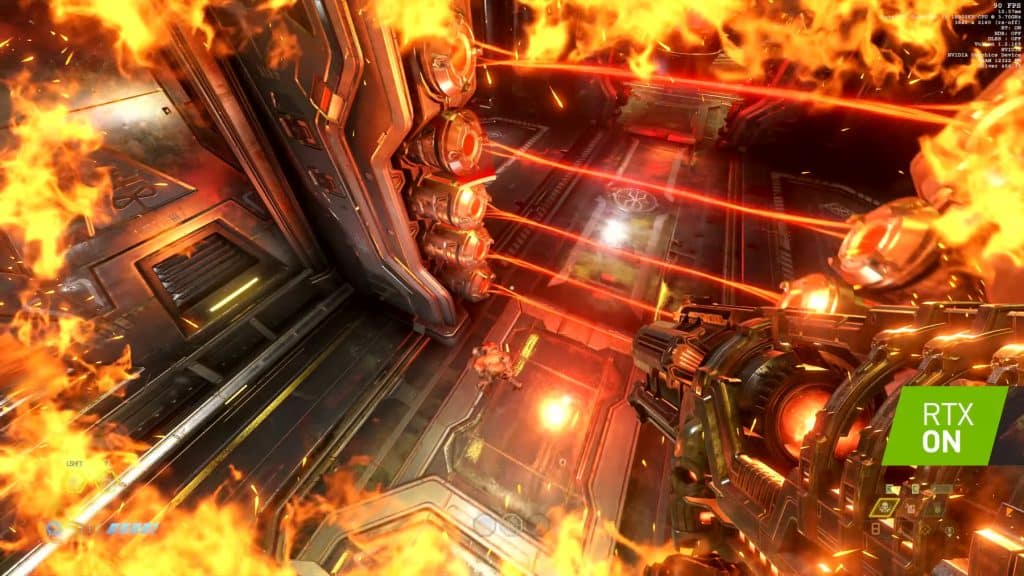 GeForce Gamers Playing Doom Eternal Get a Performance and Image Quality Upgrade with ray tracing and NVIDIA DLSS on June 29th
id Software, Bethesda Softworks, and NVIDIA have been working together to bring NVIDIA DLSS and ray tracing to DOOM Eternal. DOOM Eternal's NVIDIA DLSS and ray tracing update will be coming on June 29th.
DOOM is a storied game franchise, and DOOM Eternal launched last year to critical acclaim and the adoration of fans. Powered by idTech, id's incredibly fast game engine, DOOM Eternal is pushing the visual boundaries even further by adding ray-traced reflections and performance enhancing NVIDIA DLSS. This continues the winning streak for NVIDIA DLSS and ray tracing. DOOM is another huge game franchise, and DOOM Eternal is another Triple-A game that has turned to NVIDIA-pioneered gaming technologies to take their performance and image quality to new heights.
"DOOM Eternal was built to deliver the very best in engaging first-person-shooter gameplay, stunning visuals and uncompromising performance. With the addition of ray tracing to idTech and support for NVIDIA DLSS, we're pushing the engine in exciting new ways and we can't wait for GeForce RTX gamers to experience it." – Marty Stratton, Studio Director of id Software
GeForce Gamers Playing RUST Get a Performance Upgrade with NVIDIA DLSS on July 1st
Facepunch Studios is bringing NVIDIA DLSS to Rust on July 1st, accelerating performance for GeForce RTX players. This follows the addition of NVIDIA Reflex in May, which reduced system latency by up to 38%, making gameplay more responsive, and players more competitive.
With both NVIDIA DLSS and NVIDIA Reflex, GeForce RTX players will receive the definitive Rust experience, with the fastest levels of performance, and most responsive gameplay possible. Check back on July 1st for further details.
"I'm pleased to announce on July 1st NVIDIA DLSS is available for Rust. In Rust split-second reactions can be the difference between life and death, with NVIDIA DLSS offering our players a performance boost, without sacrificing visual quality and a better overall experience, it's a win-win."
– Helk, Rust's Project Lead, Designer & Programmer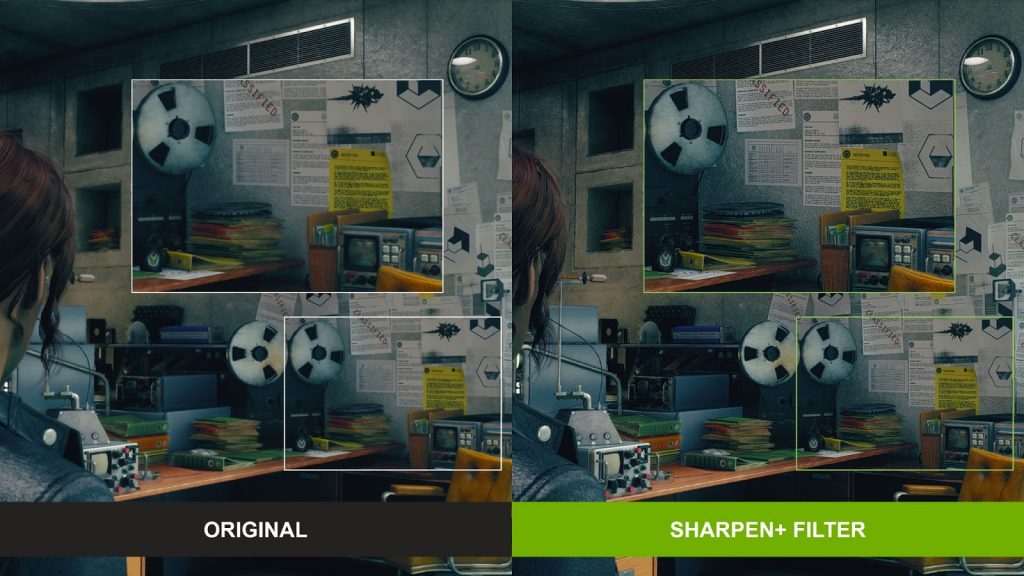 More Game Ready Goodies and Upgrades
NVIDIA's Game Ready Driver for DOOM Eternal and LEGO Builder's Journey, launching June 22nd,also adds other features, including:
GeForce Experience Enhancements, including:
One-Click HDR Screenshot Capture for All GeForce Experience Supported Games: GeForce Experience has expanded game support for quick HDR screenshot capture from 300+ Ansel-supported games to now over 1000+ GeForce Experience Supported games. Press [Alt+F1] to save HDR screenshot in JXR format while playing on your HDR monitor. To review the shots, try the free HDR+WCG Image Viewer from the Microsoft Store
New Freestyle Sharpen Filter: Added a new and improved Sharpen+ filter for Freestyle which uses depth to enhance quality
FPS Counter: Based on feedback, NVIDIA made adjustments to the new FPS counter, to no longer show "N/A" when FPS is not available
One-Click Automatic GPU Tuning: Improved the user experience by adding status messages during the tuning process
The addition of GeForce Experience optimal settings for four new games, including:
Blade & Soul
CrossFire HD
Phantasy Star Online 2 New Genesis
The Legend of Heroes: Trails of Cold Steel IV
Offers the best experience for F1 2021.
NVIDIA DLSS support for Vulkan API games is now available on Proton, enabling Linux gamers to use the dedicated AI Tensor Cores of their GeForce RTX GPUs to accelerate frame rates in DOOM Eternal, No Man's Sky, and Wolfenstein: Youngblood. Support for DLSS-enhanced DirectX titles running via Proton will follow later this Fall.
Support for 3 new G-SYNC Compatible gaming monitors: AOC AG274US4R6B, AOC AG254FWG8R4, ASUS VG28UQL1A, LG 32GN650/32GN63T (full specs on GeForce.com).
via NVIDIA