Yesterday, finally AMD announced their new AMD FidelityFX Super Resolution (FSR) upscaling technique arriving today with Radeon Software Adrenalin 21.6.1 update.
Among the few early games to implement this tech, I used The Riftbreaker, Kingshunt Playtest and Anno 1800 to use the feature. Interestingly, every game marked the technique as AMD FidelityFX Super Resolution 1.0, so there could be a next-gen as well.
There have been mixed reactions about the tech across various reviewers. It has received much appreciation because the feature is easy to implement and gives a good result at high resolution. So, even though I have both my old Radeon RX 580 and new RX 6700 XT, I am more fascinated by reviewing the tech on my laptop, aka ASUS Vivobook Flip 14 with AMD Ryzen 7 4700U.

Yes, I did test this technology on an APU because I think APUs will more benefit from the FidelityFX Super Resolution. Though I have a Ryzen 5 2400G, I will also post its results tomorrow and later today post the results on a newer Radeon RX 6700 XT.
It's not close in terms of visuals compared to DLSS, which is only limited to RTX cards, but AMD's tech can be used on any platform and on any GPUs, which makes it even more impressive. So, as a bonus upgrade for AMD Radeon users or even older GTX 10 series, taking this into account, I have no major complaints.
Now, coming to my testing, I felt the best job any modes out of the four modes: Ultra Quality, Quality, Balanced and Performance is the Ultra Quality because it is far better than Native and is very identical.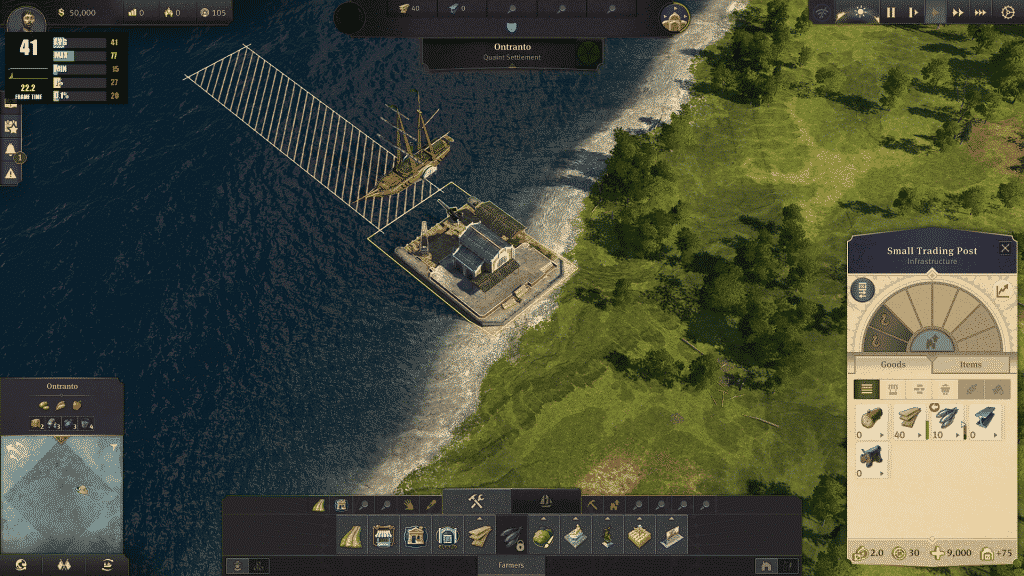 Whereas both Quality and Balanced are very close to each other, at least on an APU, the performance mode brings a huge improvement, making the game very blurry. Overall, if what matters is frame rates, use the performance mode or Ultra Quality, and even Quality modes are delicious options.
I really enjoyed playing Anno 1800, and with the AMD FSR, the free game boost that I got is very welcoming. To play games like this on an APU with some more free FPS is always great to have, and consider this is the first implementation of AMD FSR, the upscaling is much appreciable.
However, the difference in frame rates on APUs is not huge, but the visual quality is impacted. So, do not judge by the performance charts shown here; however, in my experience, AMD FSR is good, not extraordinary but game-changing if you are stuck on an old AMD GPU, APU or an old NVIDIA graphics.
You can also try at 720p but the picture quality degrades even further when applied FSR, so if its a very graphic intensive don't play on an APU. However, optimized games like Anno 1800 is awesome on Ryzen 7 4700U with AMD's new FSR on.