Oppo has kept it no secret that they are looking to release a rollable device, the Oppo X 2021. The brand wants its device to be able to expand and contract a minimum of two hundred thousand times before it considers it durable enough for commercial usage.
Oppo aims to make the Oppo X 2021 durable enough to transform from a 6.7″ phone into a 7.4″ mini-tablet, two-hundred thousand times. Assuming an average user flips it open and closes 50 times a day, the device will last for a period of 5 to 5 and a half years, which seems fair. The issue here is, conceptually this sounds like a great idea, what could go wrong? Venturing out into foldable devices is fairly risky, especially for a brand like Oppo, it has carved a good and reputable name for its high performance and affordable devices.
The Oppo X 2021 will hopefully live up to the expectations, as of now these are the specs that we know. The Oppo X 2021 will look like just another 6.7″ smartphone until you tap the button responsible for unrolling its display all the way to make it a 7.4″ device. Almost the size of a mini-tablet.
Despite fellow competitors such as LG attempting to integrate such features into their devices, Oppo seems to be ahead of the rest in this area.
The device does make a whirring sound while unveiling the screen, this comes from a pair of motors inside the device which expand its dynamic frame into its full size. The screen itself rolls around the left-hand side of the phone, curving around a 6.8mm axis that Oppo says allows the screen to unroll with "virtually no trace". Behind this screen are a series of metal slats that slot together to support the screen regardless of whether it is expanded or contracted.
It comes as no surprise that the Oppo X 2021 is on the thicker side, it is 10.7mm thick and weighs around 278g.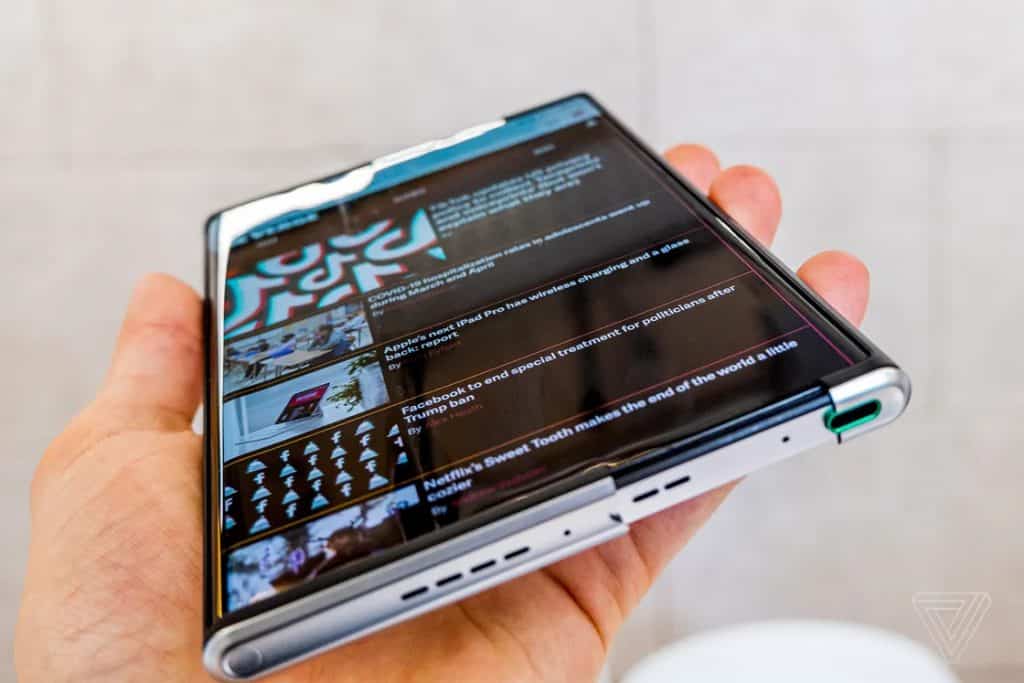 The Oppo X 2021 will have an aspect ratio of 19.85.9 widescreen display with a resolution of 1175 x 2592 in the beginning and will go on to an aspect ratio of approximately 4:36:3 with a resolution of 1785 x 2592.
It seems to be the perfect device to enhance your gaming and movie experience. Oppo's rollable design eliminates the telltale crease that exists in the middle of almost every foldable release of 2021. It does have a rather minimal crease but that is due to the fact that the screen does not need to bend anywhere near as sharply as it rolls around the edge of the phone. The Oppo X 2021 currently uses a plastic display but its screen bend radius of 6.8mm leaves the door open for the company to use folding glass in its future variants.
Oppo's idea of using a rollable design might have its benefits but it does come with its share of cons as well. The first being, you cannot just flip your screen open like a foldable device but you will have to wait for 2 to 3 seconds for the entire screen to roll out, although it might seem like nothing, if you were in a hurry it tends to seem like an eternity. The most concerning aspect, however, is the implementation of the motor to roll and unroll the screen, there always exists a possibility of either of the motors failing.
The battery life of the device will also be a focal point, the motors will definitely consume a good chunk of the total battery life. The last concern would be if Android is equipped to handle devices with changing display sizes, as in the case of Samsung, for their Galaxy Z Fold 2 they had to effectively build a completely new layer of software on top of Android to make its foldable device work.
Oppo does seem to have ambitious plans for the Oppo X 2021's software, the prototype variant runs the ColorOS fork of Android and can run dual apps die by side, but so far it is able to only run Oppo's own apps as it is yet to get third-party developers to support.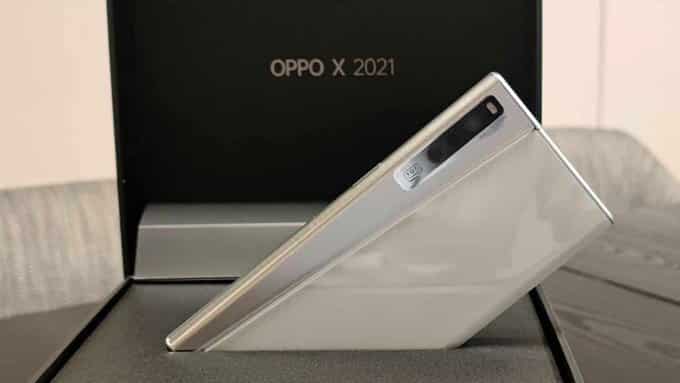 Oppo has not released any release date or any pricing regarding its Oppo X 2021, the device still seems to be in its early prototype stage, their main concern at this point seems to be durability, it might be some time before we see Oppo unveiling this device as their next flagship model.
Also read: