Narcos: Mexico has been officially in late October 2020 by Netflix but under active development for a long time before it takes for season two. As the film's shooting has been officially completed now, we can officially start the count down for the release of the third season.
It is an incredible Netflix original crime drama show created by Chris Brancato and Doug Miro. Now this famous crime drama Narcos has been originally scheduled for the fourth season. This decision was mainly taken by Narcos: Mexico like a spin-off.
Narcos: Mexico(Season 3)- Renewal Status

For few months, Netflix does not reveal a word about the renewal of Narcos: Mexico, so it has been assumed that season 3 has been renewed for a couple of months before the real announcement in October 2020.
In an interview, Latin pop star Bad Bunny exposed that he was shooting some scenes in the role of a supporting actor in this series. Still, like all the other products, this series also got a hit by a terrible coronavirus pandemic situation and had been postponed. Bad Bunny also said that he hoped to continue their shooting Narcos in later 2020.
On 28th October 2020, it was reported that this series had been renewed officially but will arrive with many changes in it.
Narcos: Mexico(Season 3)-Missing Actor and New Showrunner
The biggest announcement was this series was going to exchanging out its showrunner for the coming third season. The entire show running duty will be taken by Carlo Bernard from Eric Newman for this season. He is involved with this series for the last five seasons.
On the topic of the big changes, Newman has said that he is grateful for his five years at the helm of Narcos and Narcos: Mexico and is very proud of his team's achievement with this series. He is also very excited about the starting of the series.
It would be shoot in two languages in the country which had never been seen in the production. It is just insane. Netflix has found its potential, and they are belief in the US is never wavered. At first, he has spoken with Carlo Bernard about this project over 10 years ago, and he is delighted by leaving the steering of season 3 in his capable hands.
There is no confirmation about the returning of Diego Luna as Netflix but Scoot McNairy will be returned.
Wagner Moura also will return as director of two episodes in season 3.
This season 3 will be directing by AQndres Baiz, Alejandra Marquez, Luis Ortega, and Amat Escalante.
Narcos: Mexico(Season 3)-Expectations
In season 3, we will examine the battle that has broken out after the splinters of Felix's empire. The newly independent cartels face struggle to survive political upheaval and escalating violence; we will also see a new generation of Mexican Kingpins. Only truth will be the priority, and arrest, murder, and takedown will push the actual victory further away.
It assumes that having the power and the influence, Felix had been amassed over the entire course of his time like the head of the Guadalajara Cartel. It is dismantled mainly in a few fell swoops.
After visiting DEA agent Walt Breslin to the prison of Felix, the reality of the situation has been learned about the DEA and the law of enforcement id facing without Felix to the helming of the federation. At last, Felix becomes right, and if all of the plazas had been working together, they might push out the columbines and make billions together.
It is assuming that without Felix, as the figurehead with all the connectivity, each plaza has now to be their own respective cartels will battle with each other. In Mexico, Felix and his entire team maintain the peace, and recently all the animals have become free, and battle for the bloodshed awaits.
In between Tijuana and Sinaloa, there is bad blood that we also aware from the history of the two cartels are going to war. It seems that with Felix in prison the series also need the latest antagonist which will be nothing other than the Joaquin "El Chapo" Guzman. The drug war just only has been started.
About 'El Chapo'
Without any context, many people in the universe will have also heard about the name El Chapo. Now they are serving their life in prison in the USA; Joaquin "El Chapo" Guzman was once a big leader of the Sinaloan cartel and under his leadership. In Mexico, it was one of the richest and strongest cartels.
At the time of his reign, there are huge records of drugs smuggled into the USA and in Europe from Mexico. This man's influence and power had been compared with Pablo Escobar and his notoriety at the level of AI Capone. It was heard that he has assets of roughly $12.6 billion.
In his entire life, El Chapo was arrested three times but also escaped on behalf of two occasions. After escaping for the first time, his coming back to the cartel and his subsequent thirteen years with the power had been devastating for the US and during the war on drugs of the Mexican government.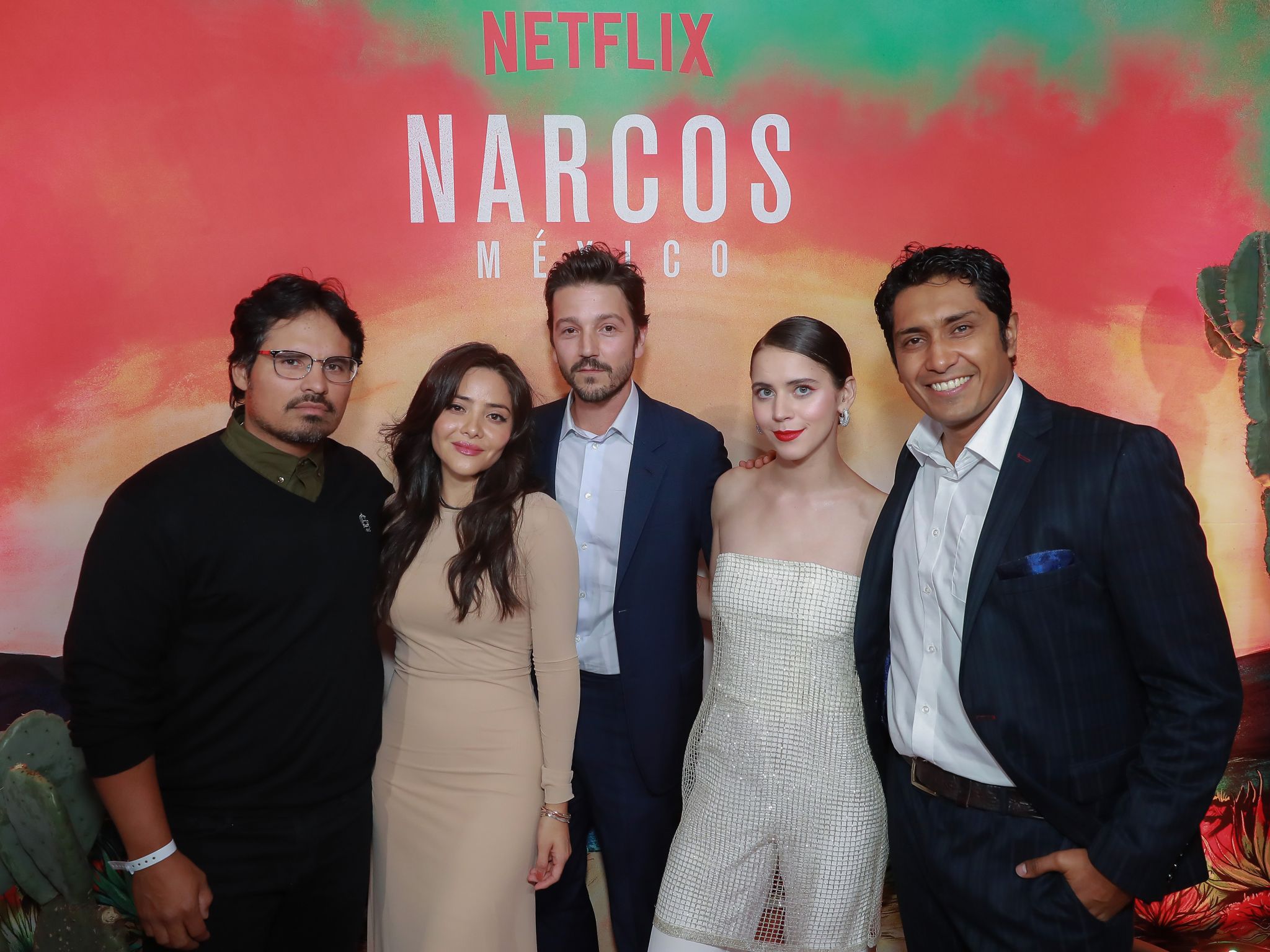 Narcos: Mexico(Season 3)- Cast
In this season we will also see some new cast like Luis Gerardo Mendez as Victor Tapia, Alberto Guerra as Ismael "El Mayo" Zambada, Luisa Rubino as Andrea Nunez, Alejandro Furth as Ramon Salgado, Lorwenzo Ferro as Alex Hodoyan, Jose Zuniga as General Rebolo, Diego Calva as Arturo Beltan Leyva, Kristen Lee Gutoskie as Dani, Beau Mirchoff as Steve Sheridan.
The returning casts are Jose Maria Yazpik as Amado Carillo Fuentes, Alfonso Dosal as Benjamin Arellano Fellix, Mayra Hermosillo as Enedina Arellano Felix, Matt Letscher as DEA agent James Kuykendall, Manuel Masalva as Ramon Arellano Felix, Alejandro Edda as Joaquin "El Chapo" Gzman, Gorka Lasaosa as Hector Palma.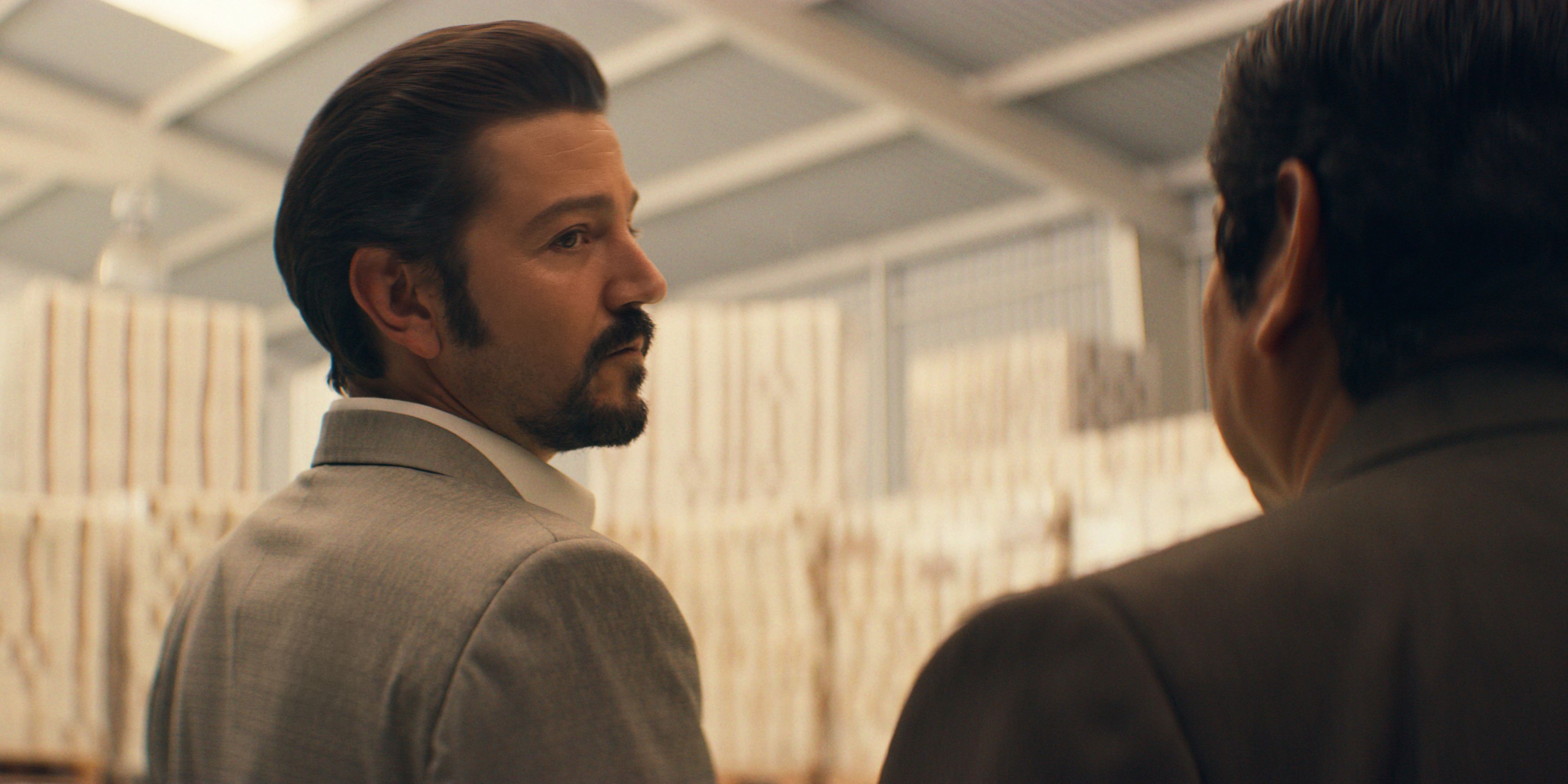 Narcos: Mexico(Season 3)- Starting of the filming
After the delay due to the pandemic, the filming of this series was started in the Fall of 2020. From the photos sharing by Luis Gerardo Mendez, it has been confirmed that the shooting has come to an end.
Narcos: Mexico(Season 3)-Release Date
If the situations are under control, then we may have already watched the third season on Netflix, but it is expected that the fans have to wait for a little longer.
The filming of the series has come to an end in March. It is confirmed that the third season is now under post-production. It indicates that we will be able to see this season at the ending of the year.
We have to still wait for the official confirmation of Netflix. It is expected that Season 3 will hit in Q4 of 2021 or maybe in Q1 2022.