AMD announced its highly anticipated FidelityFX Super Resolution tech at Computex 2021, an upscaling technique regardless of the CPU or GPU being used. It is obviously very interesting for not only old GPU owners but also those who play using integrated graphics or even console gamers.
Obviously, it is not as great as DLSS but is easy to implement, and if it can give some boost without having to upgrade to an expensive RTX card, then a lot of gamers could be happy with it. AMD confirmed using a spatial upscaling technique to generate a "super-resolution" image from every input frame.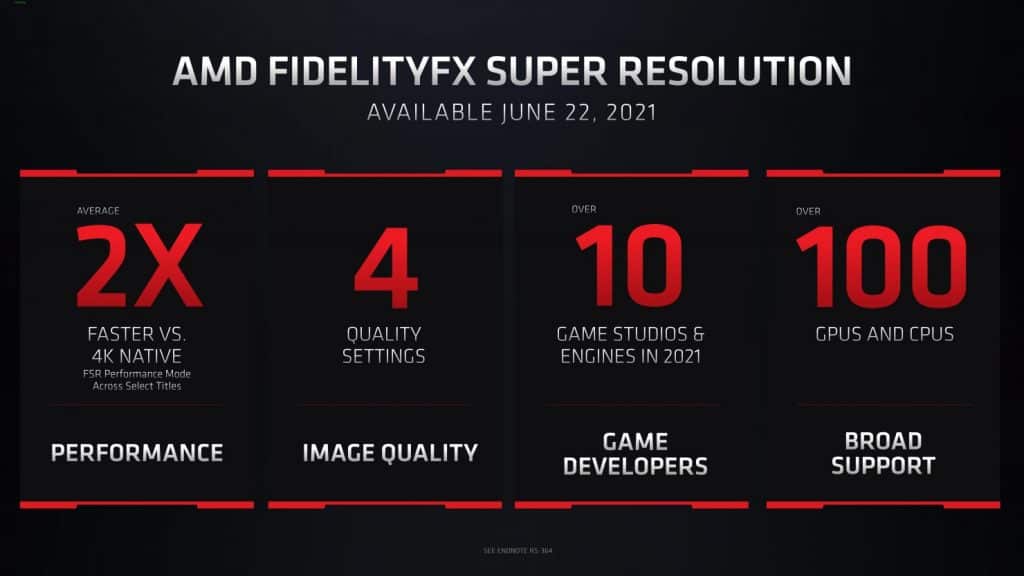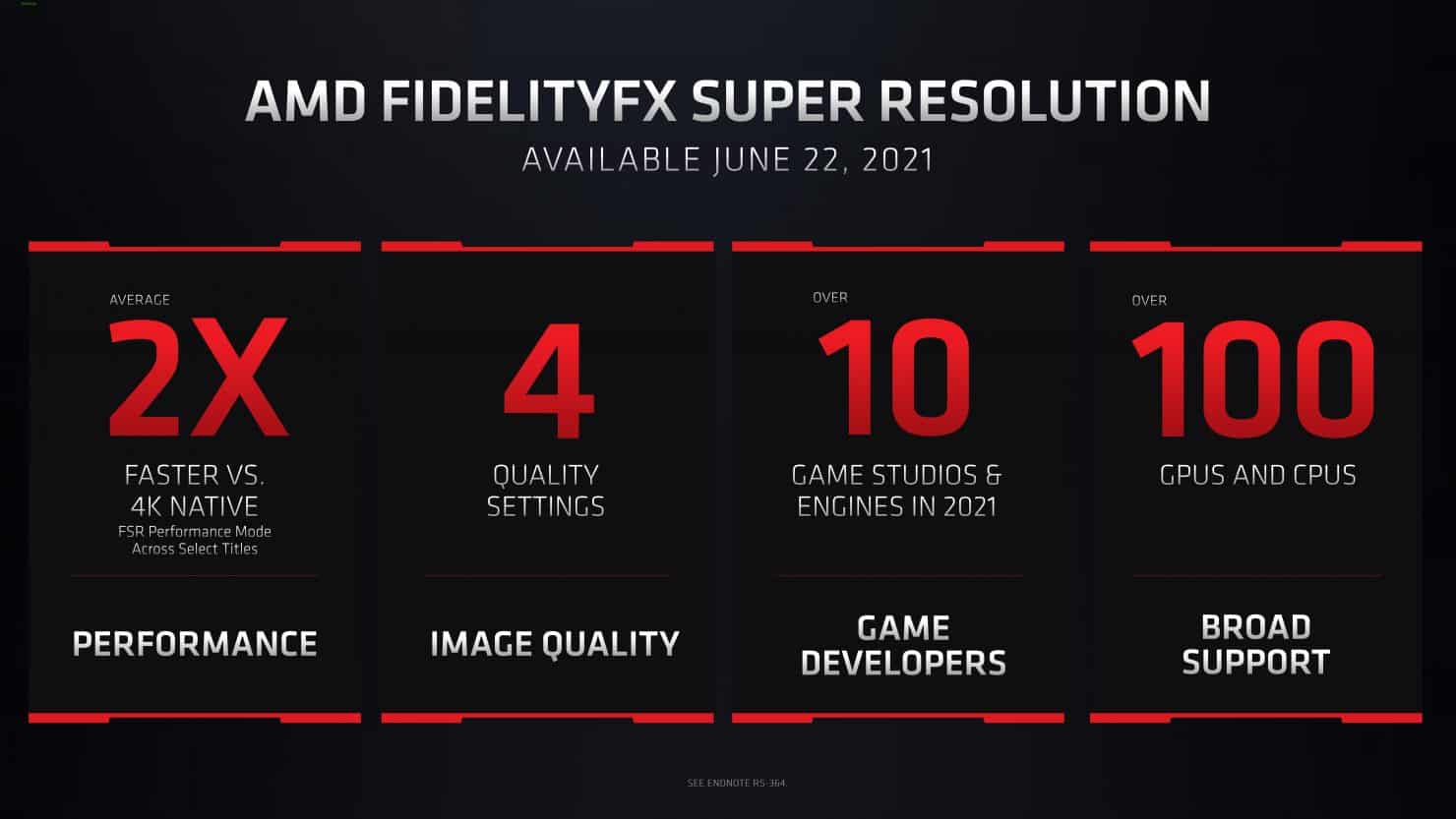 This is a unique approach and can help all gamers without depending on the platform you are gaming or the hardware you are using. So, the tech does not depend on history buffers or motion vectors, neither does it require any pre-game training. Even Intel's Raja Koduri was open about using AMD's tech on their upcoming gaming GPUs.
AMD did confirm that 10 studios will support FSR across various game engines and now we have some actual confirmation about which games will support the tech at launch or will get it soon, thanks to Videocardz.
So, in total there will be 7 games with FSR support at launch while 12 games coming soon to use the tech, that's including Far Cry 6 and Resident Evil Village.
Don't get sad with so less games getting support for FSR, as there's a huge list of developers and publishers who are already working with AMD on FSR adoption.
Almost 44 developers and publishers have already declared to support FSR though the list doesn't describe which dev will bring support to which games with any solid time frame of release. AMD FidelityFX Super Resolution is all set to launch on June 22nd and with days, more and more developers will use the tech in more games and could also end up being used in new Xbox and PlayStation consoles.