- Advertisement -
Igor Stimac's India got the all-important draw to stay above Afghanistan in the group. Owing to the 1-1 score-line at full time, they stand qualified for the group stages of the 2023 edition of the Asia Cup. Although one would have expected them to secure the third spot, the draw against Afghanistan is a rather fortunate result for the Blue Tigers.
Igor Stimac said about their approach to the game, "even that might seem to be a situation when you are facing much better sides. Then, you need to drop and defend for your life and wait for one, two or three chances to counter-attack like against Qatar. But we are not going out to play for a draw. Rather, we will go out to win it".
During the initial phase, along with some short spells throughout, his side showcased their intent to get the three points rather than settling for a draw. However, the overall performance was relatively below par in comparison with their recent performances. India noticeably committed several errors which rendered their flow of play harmless from an Afghanistan point of view. From hasty decision making on the ball to losing possession cheaply, India's input was far from satisfactory in order to get the result they desired.
With a back 4 this time, the Blue Tigers looked to attack right from kick-off. However, Afghanistan were the ones who looked like the dominant side. Notable changes from Stimac in team selection included Ashique Kuruniyan on the left wing, and Rahul Bheke at right back, who was suspended against Qatar.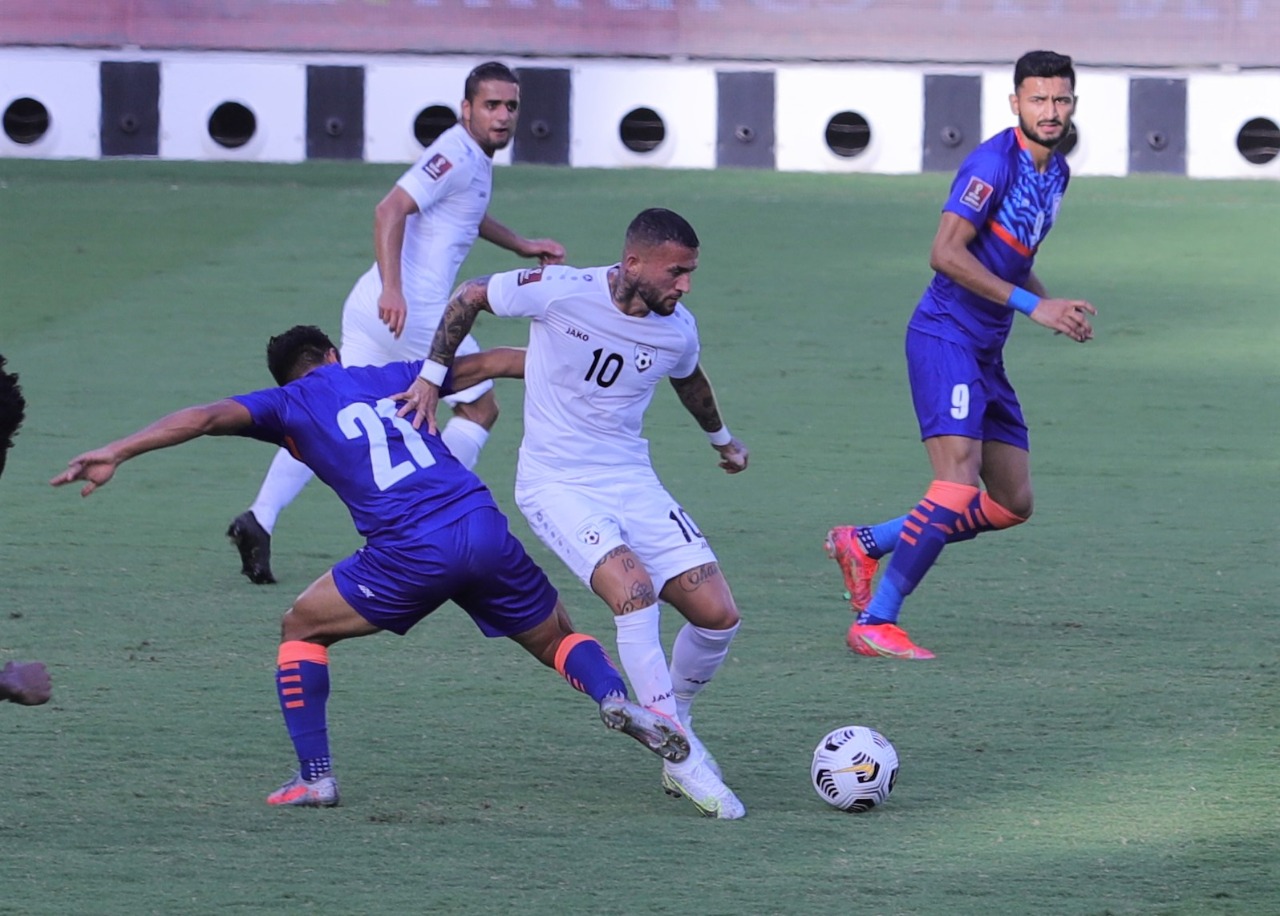 The goal for India came from a howler by the Afghanistan goalkeeper; he couldn't deal with the cross played in by Ashique, and mishandled it only to see it drop in the back of the net. Although they equalized after putting in that desperate final thrust, a draw wasn't enough for them.