Apple Inc's Indian division could have not asked for a better start to 2021. In the first three months of this year, they managed to record their best-ever quarterly sales of notebooks and tablets in the country as per Singapore-based market research firm Canalys.
Apple's total PC sales doubled to 208 million units between January and March this year in comparison to the same time period last year.
According to Canaly's June 8 press release, Apple's growth was "largely aided by the availability of its official online store."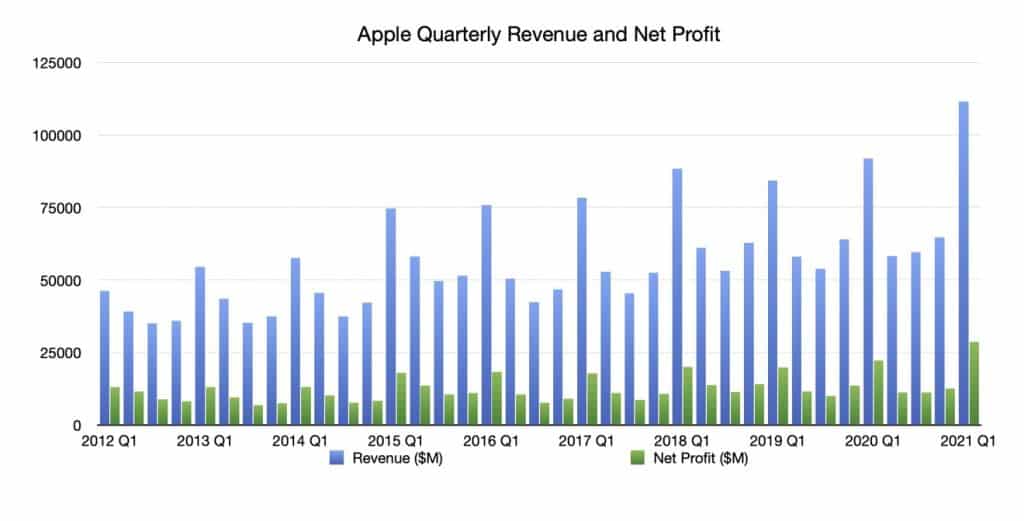 After lobbying for years with relation to its establishment of offline stores in India which has not been as successful as they had hoped for, Apple launched their official online store in the country in H2 of 2020. Several experts deemed this as the perfect move. CEO Tim Cook attributed the company's stellar iPhone sales in India to their online store.
Some of the growth for all Original Equipment Makers this year has less to do with a stellar 2021 and more to do so with a rather tumultuous 2021. The Covid-19 pandemic had completely halted the supply chain of global electronics as factories in China, which is responsible for over 80% of the world's production of laptops were shut. Furthermore, international flight and cargo movements were restricted. On the positive side of things, the majority of the OEM's have bounced back in 2021.
When it comes to the Indian market, overall PC sales, including tablets grew by an impressive 72% year-on-year to reach 4 million units between January and March of 2021. The emergence of work-from-home has been the biggest factor that has powered this massive growth in sales.
HP came out on top in this segment, taking Lenovo's place. Lenovo had avoided competing over government tenders due to geopolitical tensions between India and China. Even with Apple, desktops were the least popular and their notebooks were the most important.
The increase in demand for "gaming-capable" machines grew by 65% year on year as the people were essentially restricted to their houses and looked towards other means of entertainment. It is yet to be seen as to how the sales pattern will fare out in the latter half of 2021. The second COVID wave has been ruthless and has hit India the hardest.
Fulfillment of orders has been the primary issue once more with increased restrictions. Apple's MacBook and iPad production is witnessing delays due to global component shortages. Apple has been forced to seriously limit its production of iPhones in India owing to the Factory's employees testing positive for the virus.
Apple's best shot seems to lie in domestic production as of now, something major tech giants have been considering for a while. The government approved nearly $1 billion(7,350 crore INR) in the Production-Linked Incentive scheme for laptops, tabs, and servers along with all-in-one PCs. The objective is to lure overseas players to invest in Indian manufacturing facilities to boost domestic exports and employment.
Canalys expects most ODMs and OEMs will take advantage of this route.