Paramount Plus is here and if you wanted to try the new video streaming platform, now's your chance. Paramount is currently offering a month-long trial period on its Plus streaming service.
The platform recently launched its Essential Plan that is supported by ads and costs regularly $5 per month. This ad-supported plan replaces the older $6-per-month plan. Apart from this, it has the staple premium ad-free experience which charges $10 per month. Until recently, Paramount Plus been offering just a week of trial for the service before it required users to pay.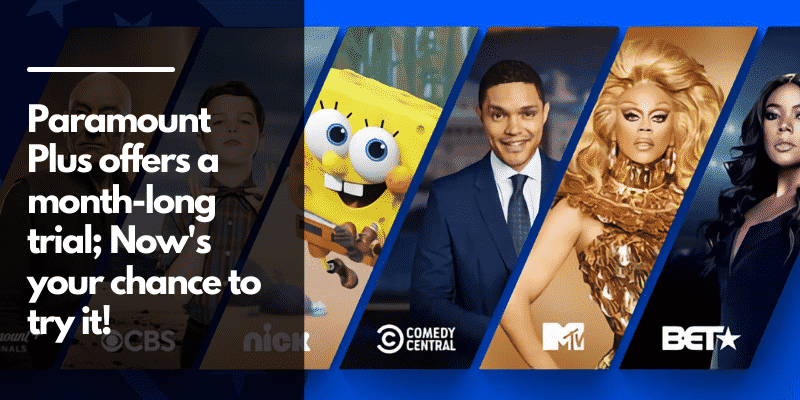 Paramount Plus is jam-packed with loads of binge-worthy content from CBS, BET, Comedy Central, MTV, Nickelodeon, and Smithsonian Channel, Plus Originals that are exclusive to the platform. There are also some service-specific titles that you'll only be able to stream if you have an active subscription. Star Trek: Picard (and much more Star Trek, for that matter), The Real World Homecoming: New York, 60 Minutes Plus, and Kamp Koral: SpongeBob's Under Years are to name a few.

You can simply avail this offer using the coupon code "MOVIES" during checkout. This free 30-day subscription offer ends on July 1st, according to Insider. We are already paying for far too many streaming services. So why not make use of some freebies as well! Just make sure you cancel your subscription after 30-days if you're not planning to use the service.