- Advertisement -
Netflix has dropped the trailer of the most awaited series Virgin River(Season 3). It is a feel-good series which is a mix between an ABC and a Hallmark show with a complete feel-good story, also with down-to-earth characters, brilliant acting, and also writing. The first season of this series came on 6th December 2020 and the second season dropped on 27th November 2020.
Virgin River(Season 3): Renewal Status
At first, it was heard that season 3 of Virgin River will back in July 2020 after releasing the production list that shows that season 3 was not only under development but also it was scheduled to go into production from August 2020 through to December 2020.
However, on December 18th Netflix was give the official announcement on Season 3. The announcement was contained with many materials.
Along with the Season, 3 announcement Netflix Queue also was attached a video.
This series got huge popularity and also featured in the top 10s in the principal regions across the world but it was disappeared from the top 10s in early January 2021.
The most strong evidence of filming had mainly started after the two main cast members posted a video by saying that the new season was "releasing in 7 days".
The filming of the series had been reported from early September 2020. A Twitter user name Jen Eggleston was stumbled on the production notice at Cleveland Dam on 7th September 2020.
There is much filming notice seen in late September 2020.
- Advertisement -
After watching the previous year's production schedules it is speculating that shooting for season 3 has wrapped up and now starts the long process of editing, localization, and also make it ready to release.
Virgin River(Season 3): Cast
Season 3 of the Virgin River series will be featuring some returning casts like Martin Henderson, Alexandra Breckenridge, Jenny Cooper, Grayson Maxwell Gurnsey, Tim Matheson, Benjamin Hollingsworth, and Colin Lawrence.
It has also been heard that Jasmine Vega will feature as Stella from season 3.
It will also include Zibby Allen will feature as Brie in all 10 episodes. She will be the sister of Jack and also a lawyer by trade.
Stacey Farber will be the daughter of Lily, Tara Anderson.
In this season 3, we will also see Karen Burkett as an ER Nurse, Jessie Liang as Dr. Benson, and Janet Walmsley as Mrs. Gardner.
In May 2021 it has heard that Kai Bradbury also would feature as Denny along with Tara.
Virgin River(Season 3): Expectation
The story of this series is mainly based on the novel franchise that provides to the writer no shortage of material as a 21 novels strong.
In season 3 the main cliffhanger would be what will happen to Jack. In season 2 it has seen that Mel is visited the bar in search of Jack with a wound of gunshot and also bleeding slowly on the floor. Here obviously the other question would be who shot Jack?
It is assuming that there would be five suspects who are Brady, Calvin, Charmaine, Vince, and Jamie.
After seeing the return of Martin Henderson it is assuming that Jack is almost alive but the main question is he is under what condition?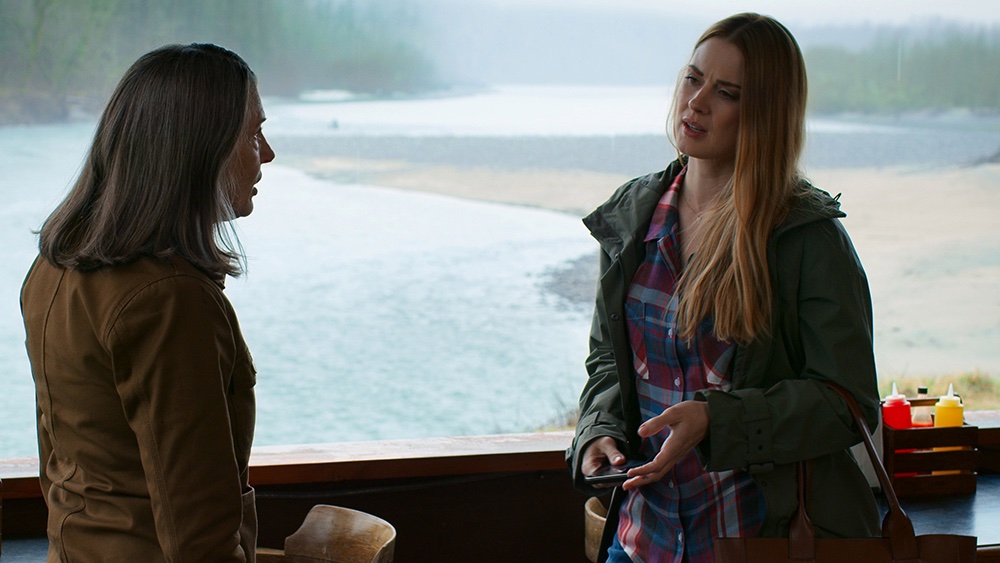 In this season we should definitely need to know about the Preacher. The plan of leaving Virgin River seems to be held back from leaving with the son of Paige name Christopher which is now reliant on him.
How far the relationship of Mel and Jack will go also the main concern with Jack to become a father.
It seems that Hope and Doc are a happy couple but it is also expected that Lizzie and Ricky will patch up things in this season.
Benjamin Hollingsworth who is playing the role of Brady has replied that we can expect big things from this season.
Virgin River(Season 3): Release Date
The announcement of season 3 was announced on 28th May. Netflix has declared that all the new episodes of season 3 of Virgin River will release on 9th July 2021.
Virgin River(Season 4): Renewal Status
It has been reported that season 4 of the series is due to get underway in this course it means we may see the fourth season in 2022.
Here is the trailer of Virgin River(Season 3):