- Advertisement -
Xiaomi continues its excellence in its accessories business as it brings the new 65W dual-port GaN charger with a lucrative price of just 149 yuan or $23 or Rs 1,704.
This is the same pricing as its predecessor with single-port and can indeed provide the same charging speed with the GaN charger that ships with the Xiaomi 11. At the same time, this dual-port version can also charge a Mi 11's battery up to 100% in just 45 minutes.
Also, the Xiaomi GaN charger 65W (1A1C) can even provide fast charging support for the iPhone 12, which is said to charge up to 60% in only 30 minutes. Interestingly, this is a more compact charger with the size of just 69cm³, around 23% smaller than its predecessor, while the dimensions being 31x31x71.8mm (without pins).
- Advertisement -
Another key design change is that now for your convenience, there are foldable pins, making the charger even more compact. In terms of charging, you have a USB Type-C port and a Type-A port; while the Type-C port can supply up to 65W of charging the Type-A can charge up to a max of 18W.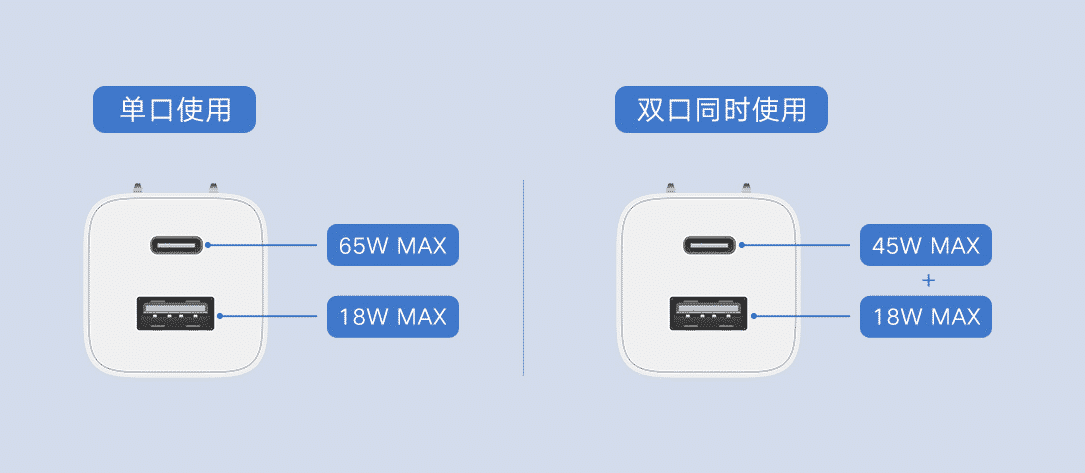 When charged together, the dual ports can charge at 45W+18W at the same time. Also, the USB Type-C port can be used to charge your MacBooks or any notebook that supports Type-C charging with 65W of power.
It is said that the charger even intelligently identifies the output current, in addition to iPhone, iPad and other Apple devices, as well as charge Android phones and game consoles.
- Advertisement -
The Xiaomi's 65W dual-port GaN charger comes with 8 major safety guarantees, including output over-current protection, short-circuit protection, over-temperature protection, and over-voltage protection. It is already now available in China via Xiaomi Mall.
- Advertisement -