- Advertisement -
The next-gen AMD Zen 4 is getting leaked now and then, and now, there's an official presentation leak of the Raphael CPUs coming next year. Gamers Nexus has now revealed this alleged AMD internal slides, which he had received back in March 2020.
So, these slides do come with AMD's yet unannounced Zen4 based desktop mainstream CPUs series. Although obviously, GamersNexus never really thought the slides could be accurate after ExecutableFix's leaks, he has revealed the slide that shows some early performance expectation.
What seems more interesting is that the slide does mention the much-rumoured codename of Warhol, which is believed to be the Zen 3 refresh of some sort, originally rumoured to be cancelled for desktops by AMD.
- Advertisement -
Also, there are some changes in the specs shown previously, and the specs recently leaked, like the TDP is expected to be higher, up to 120W. The slide, on the other hand, does, in fact, confirms that Zen 4 will be coming to gaming notebooks as well with a TDP range of 35W to 65W, which seems interesting.
Then, the slides also confirm that the Zen 4 CCD has a codename called Durango, and so, Raphael would be featuring Zen4 CCDs made using TSMC's N5 process node, as expected. While the CIOD3 used here is said to feature TSMC's N7 process, it is now rumoured to use a 6nm process.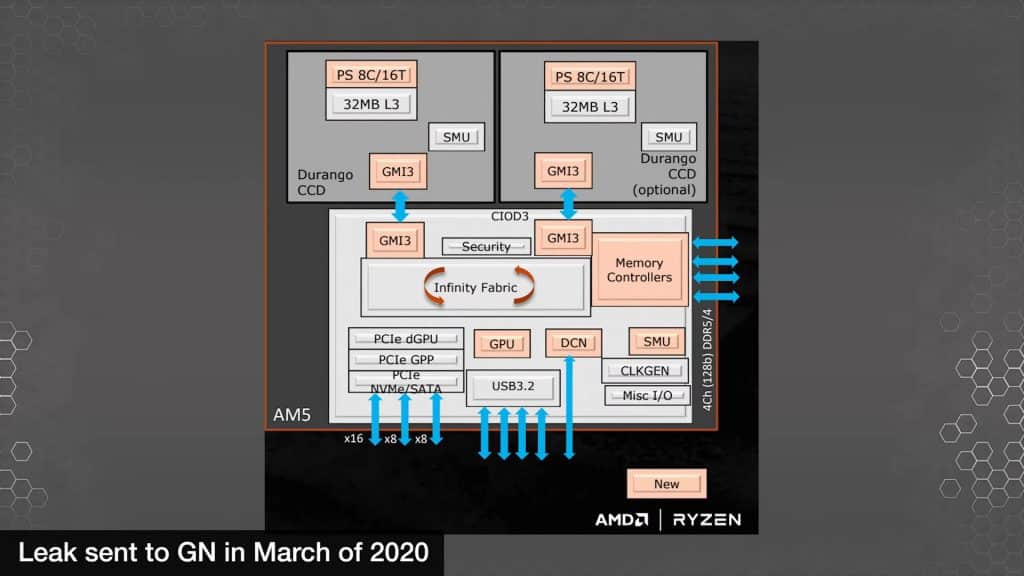 Also, the slide confirms AMD will use integrated graphics on all of the CPUs from next-gen, and it will be Navi2 based offering, which will make them even more compelling. At the same time, another slide shows the AM5 package featuring details on CIOD3 and dual CCD Durango configuration. 
- Advertisement -
Interestingly, the slide says the secondary CCD is optional, and there's no triple-CCD configuration, which many are rumoured with. Also, it shows that each CCD has up to 8 cores and 16 threads, and it also confirms that CCD core configuration would not be changing compared to Zen 3 CCD.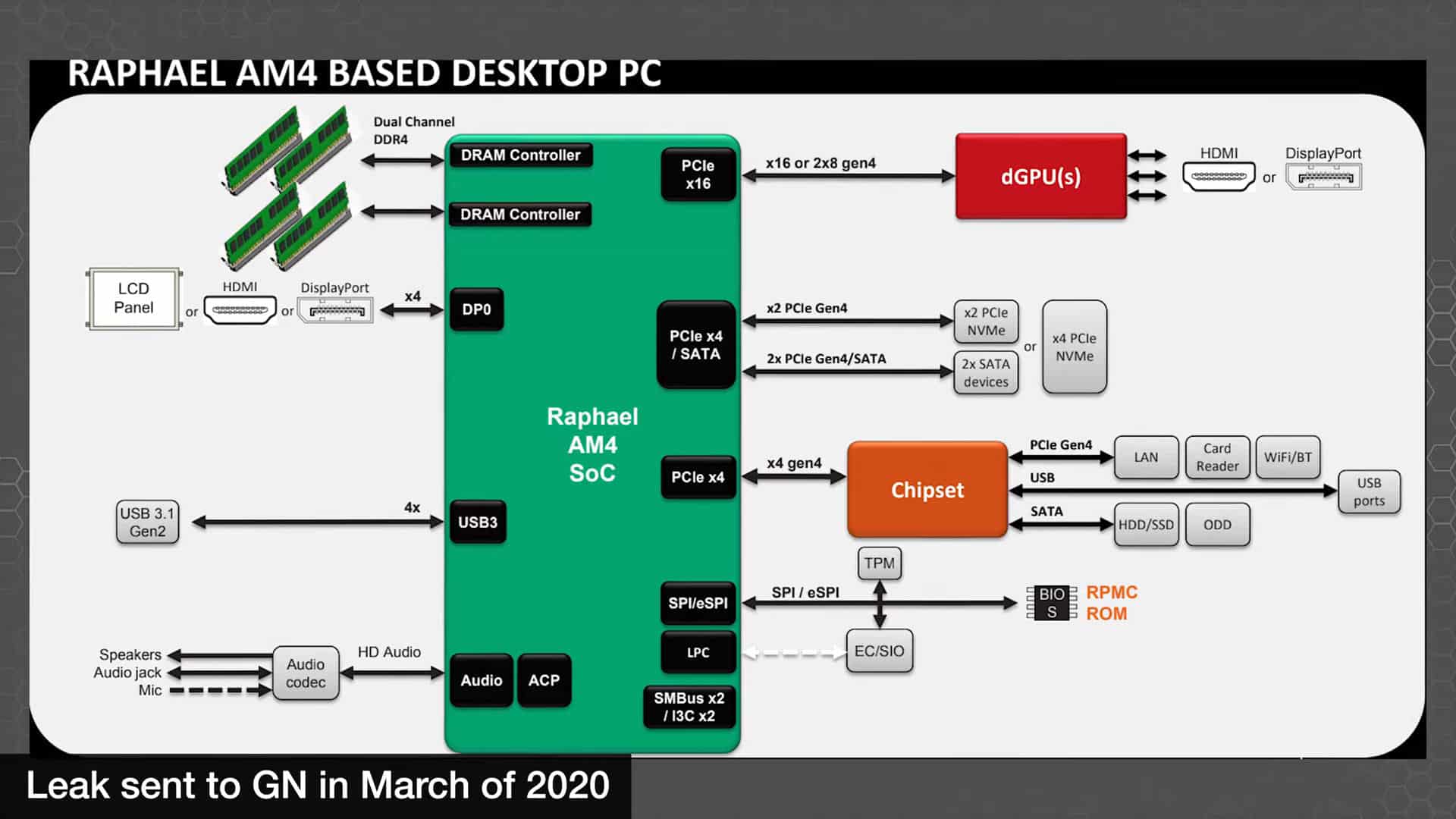 However, it is sure that AMD would be using 3D V-Cache Stack chiplet technology jointly developed by TSMC, and that would indeed help a lot in making Zen 4 incredible. Also, the other slide contradicts the latest leak that Raphael will support up to 28 PCIe lanes, Zen 4 based Raphael processors are set to launch in the second half of 2022.
Buy the AMD Ryzen 9 5950X at $799: https://amzn.to/3gfjwFM
- Advertisement -
via Videocardz
- Advertisement -