Winning the Copa del Rey, losing out on a really close title race, unresolved mistakes at the backline, and a presidential change. To sum up FC Barcelona's 2020-21 campaign we can easily see that it was happening. Among all the criticisms, some appreciation is much deserved for the man who is trying to rebuild a broken team with youth vigor and experienced minds, Ronald Koeman.

Barcelona's board has also shown their faith in his plans by letting him manage the team for their next season as well. This comes with its own set of disadvantages for some players and we'll be discussing about them below.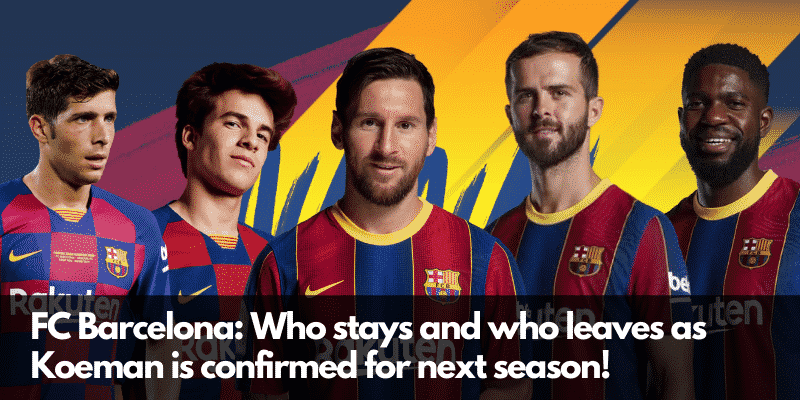 Miralem Pjanic
"I did not sign for Barça to leave the following year," said the Bosnia and Herzegovina playmaker. Pjanic is one of the few players who has openly pled Koeman for more minutes in games to prove his worth. To much of his and fans' disappointment, we still didn't see much of him. Pjanic is a talented playmaker and clubs from both England and Italy have shown interest in him. Our verdict is that Pjanic should leave for a club where he will get a chance to show what he is capable of. Barca is currently looking for an exchange offer for him, should the signing of Wijnaldum get the green signal.
Samuel Umtiti
However reluctant Umtiti may be of leaving Barca, but it is time for the World Cup winner. The French international has been informed that he isn't a part of the club's plans in the coming season and should find himself a suitor soon.
Sergi Roberto
Koeman surely values the versatile fullback but with his current performances, the board will almost certainly not renew his contract. Koeman might look towards getting the Spanish international to stay but we will leave this one for time to decide.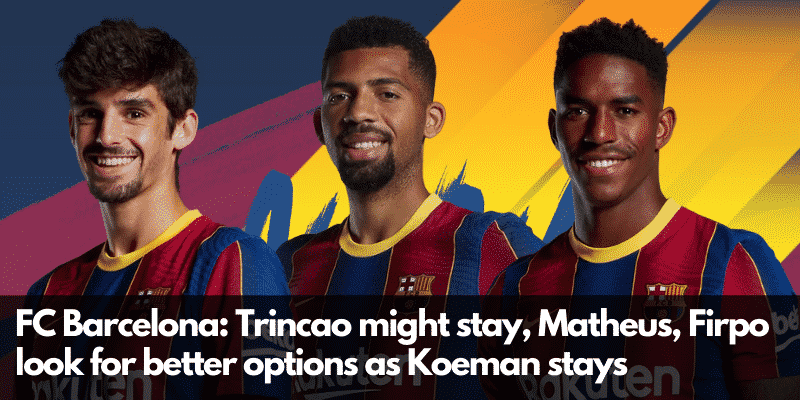 Junior Firpo
Firpo came in with a promise to be a backup for Alba but with the season that Alba is having, Firpo could not win Koeman's confidence. Even when chances were given, he failed to shine. Amongst talks with clubs from England, Italy and even Valencia. Reports claim an exchange deal with Jose Gaya coming to Camp Nou is under construction.
Riqui Puig and Matheus Fernandes:
Both are talented players. Both have what it takes to play in the first team, but both of them have taken a disliking from the man himself. Koeman has shown his disbelief in these young talents and it is certain that his views will stay the same. The board although looks forward to keeping Puig but Matheus could be loaned out.
Players like Trincao and Oscar Mingueza have the board's and coach's confidence and are most likely to stay. Messi is also closer to renew with a 2-year contract. Aguero, Garcia and Emerson are also sealed. Wijnaldum and Depay are on the brink of negotiations. It is fitting to say that we are observing a huge change in the team and we can only hope for an amazing season ahead.