- Advertisement -
Apple co-founder Steve Wozniak filed a lawsuit against YouTube over some videos on the platform which were using his image to promote a fake bitcoin giveaway. These infamous videos promoted widely popular tech names like Apple Inc. Co-founder Steve Wozniak, Microsoft Corp. co-founder Bill Gates, and Tesla Inc. CEO Elon Musk as the hosts of live giveaways. These fake giveaways would ask participants to send in Bitcoins and promise a 2x (double) return on the same.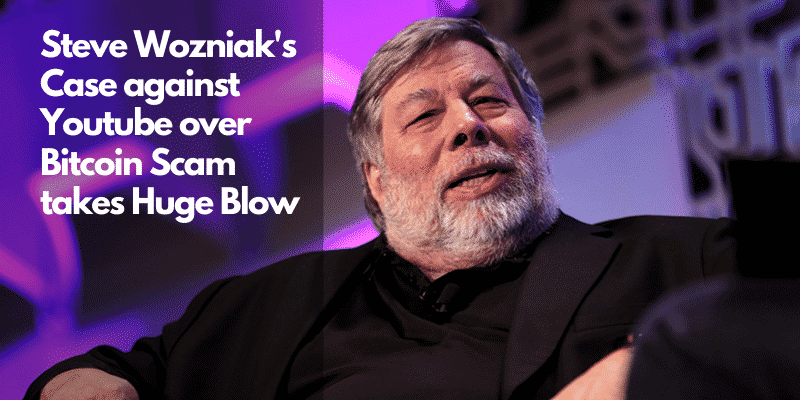 YouTube and its parent, Google LLC, like many other Internet platforms are protected by federal law that shields them from responsibility for content posted by users. This is what a California state judge had to say in a tentative ruling.
Wozniak, on the other hand, argued in his lawsuit that Section 230 of the Communications Decency Act should not be applicable on YouTube. He further reasoned it by arguing that YouTube had failed to remove such fraudulent videos from the platform. Furthermore, he claimed that YouTube "materially contributed" to the scam by selling targeted ads and driving traffic to such fraudulent videos. He also accused YouTube of falsely verifying the YouTube channels which uploaded such videos.
- Advertisement -
After hearing from the sides, Santa Clara County Superior Court Judge Sunil R. Kulkarnia said that these accusations were not enough to overcome the immunity provided by Section 230. He has given Wozniak 30 days to revise his complaint.
The Case: Wozniak v. YouTube LLC, 20CV370338, California Superior Court, Santa Clara (San Jose)
- Advertisement -