AMD will be launching new 6nm based Zen 3+ refresh APUs in the upcoming year for mobile and keep its momentum ongoing in the laptop space. Now a new rumour has come up that says these Rembrandt APU for next-gen laptops and next-gen desktop APUs might lack AMD's highly-used Infinity Cache.
These APUs will be based on a mysterious Zen 3+ core architecture that should improve existing Zen 3 based Cezanne. The key highlight of Yellow Carp, the codename for upcoming Rembrandt APUs, is that it will be the first Navi2 (RDNA2) based APU, as Van Gogh hasn't been launched yet.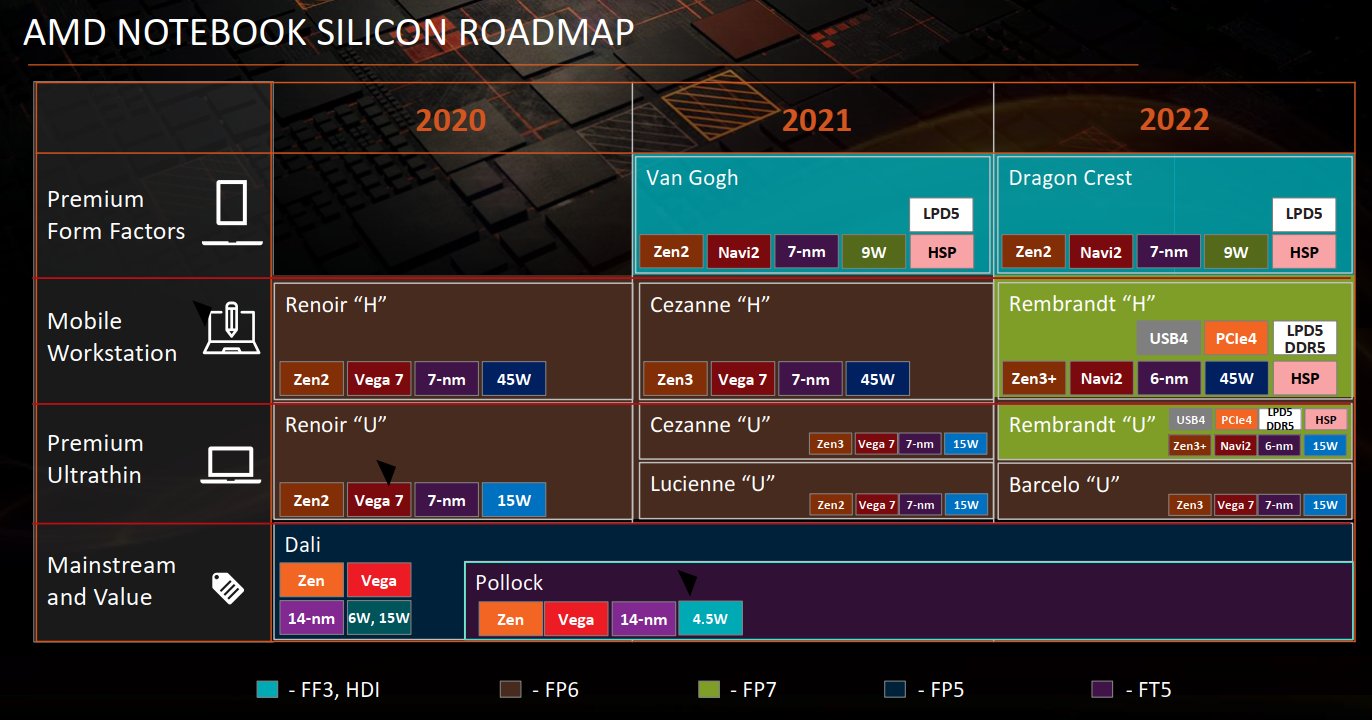 Much like Cezanne based H-series and U-series APUs, you will have Rembrandt APUs with both TDP range, while Barcelo-U will be Zen 3 refreshed APUs, much like the Lucienne-U APUs.

Rembrandt APUs will be based on a new FP7 socket as there are many new changes and added functionalities with Zen 3+, support for new iGPU or new I/O options. It will also be the first AMD APU to support bothDDR5 and LPDDR5 memory and enable PCIe Gen4 support.
It is being suspected that Rembrandt will not have an L3 cache because there is no such entry in the recent Linux kernel update, mentioning only L1 and L2 cache. Also, it has not been confirmed that Zen 3+ will use a 6nm fabrication process; however, more leaks will give a better idea in the coming days.
Also Read: Top 5 AMD Ryzen 5000U powered laptops in India 2021