- Advertisement -
Looking to play a new game on your new PS5 or just need a game for your PS4 and still waiting to get your dream PS5? Whatever case it maybe, these days almost all major PS4 games are PS5 upgradable for free and a lot of PS5 games are available as well.
So, here are the best deals on the latest PlayStation games on Amazon India today:
Marvel's Spiderman Miles Morales Ultimate Edition
Deal Price: ₹ 3,369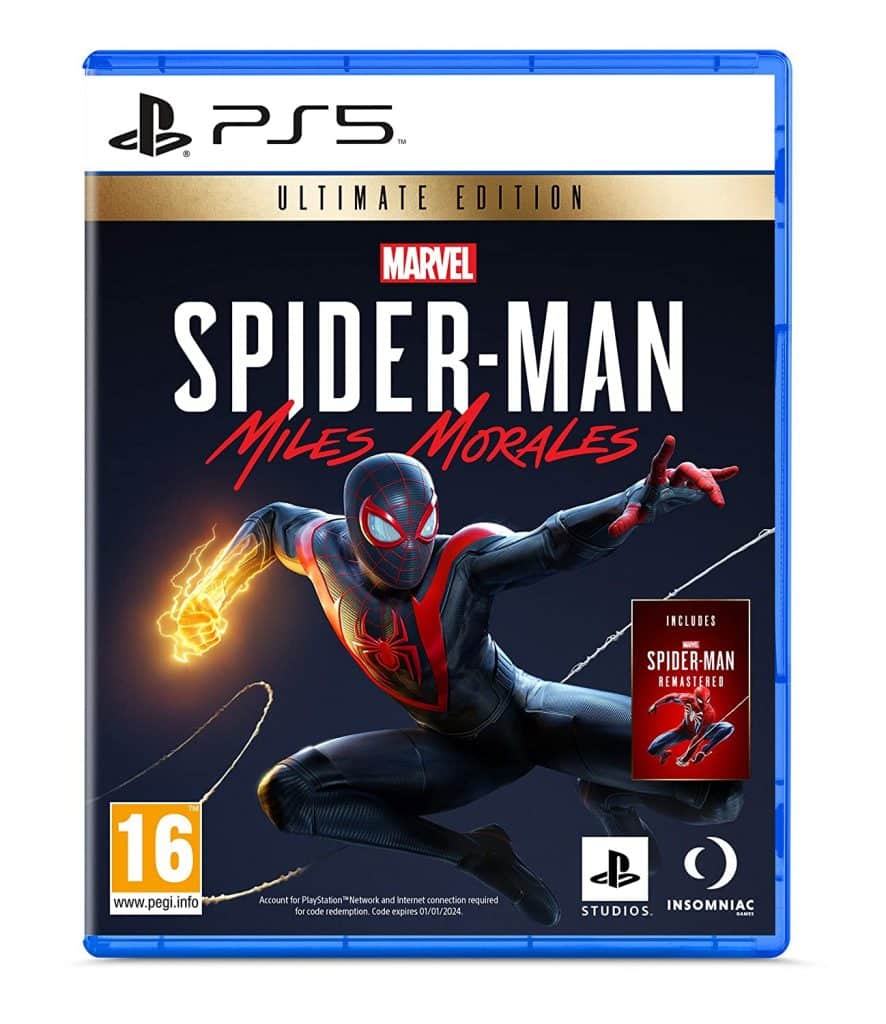 Ultimate Edition includes: Marvel's Spider-Man: Miles morales&marvel's Spider-Man remastered
Experience the rise of Miles moral as the new hero masters incredible, explosive new powers to become his own Spider-Man
Miles moral discovers explosive powers that set him apart from his mentor, Peter Parker
A war for power -a war for control of Marvel's new York has broken out between a devious Energy Corporation and a high-tech criminal army
A vibrant new home – traverse the snowy streets of his new, vibrant and bustling neighbourhood as Miles searches for a sense of belonging
- Advertisement -
Buy from here: https://amzn.to/34GNMUE
Marvel's Avengers
Deal Price: ₹ 1,999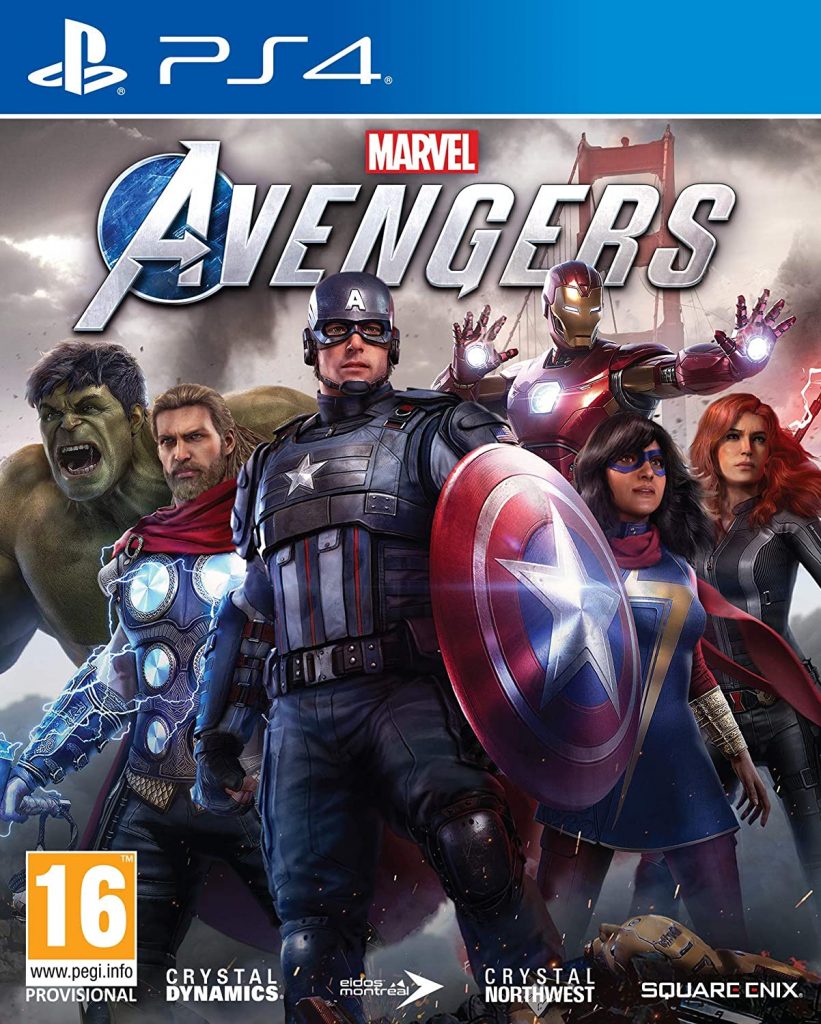 Marvel's Avengers begins at a-day, where Captain America, Iron Man, Hulk, Black Widow, and Thor are unveiling a hi-tech Avengers headquarters in San Francisco
The Celebration turns deadly when a catastrophic accident results in massive devastation
Five years later, with all super Heroes outlawed and the world in peril, the only Hope is to reassemble Earth's mightiest heroes
Featuring regular content updates, Marvel's Avengers will take players on an epic journey delivered over multiple years
Buy from here: https://amzn.to/3pbC65X
PS4 The Last of Us Part II
- Advertisement -
Deal Price: ₹ 1,689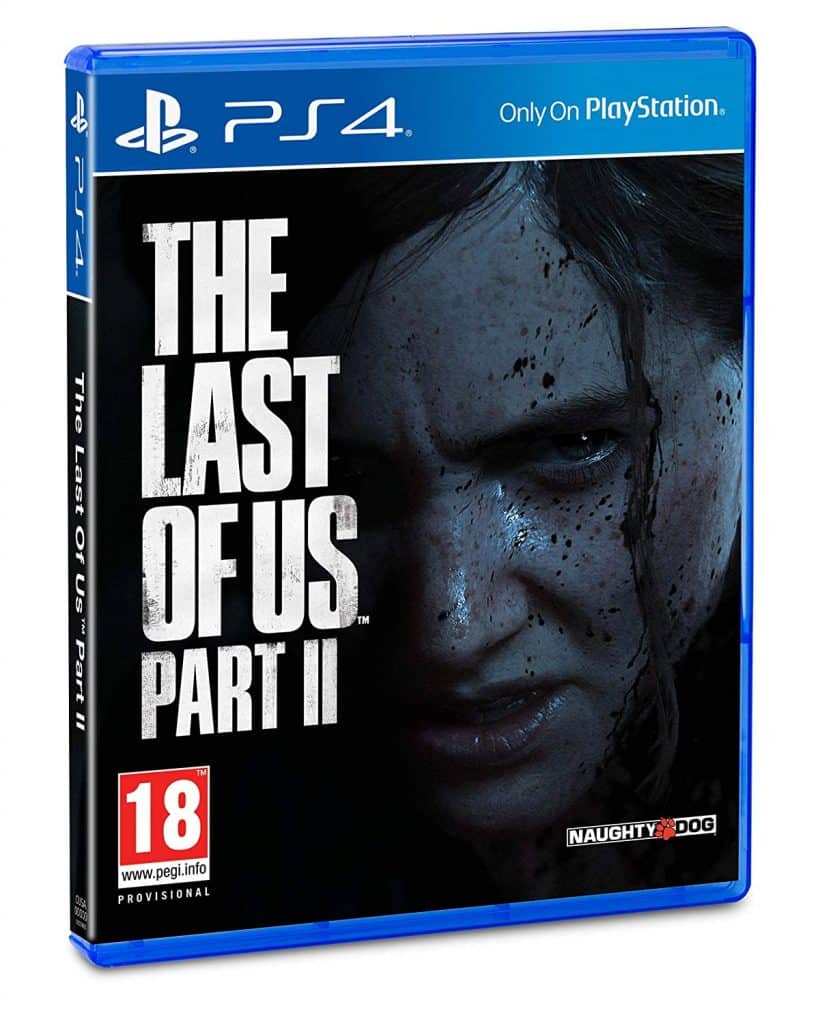 The cycle of violence left in her wake will challenge your notions of right versus wrong, good versus evil and hero versus villain
Brought to life by the latest iteration of the Naughty Dog engine, the deadly characters and world are more realistic and meticulously detailed than ever before
A broad variety of weapons, crafting items, skills and updates allows you to personalise Ellie's capabilities to your play style
Buy from here: https://amzn.to/3pbFzS1
FIFA 20
Deal Price: ₹ 1,689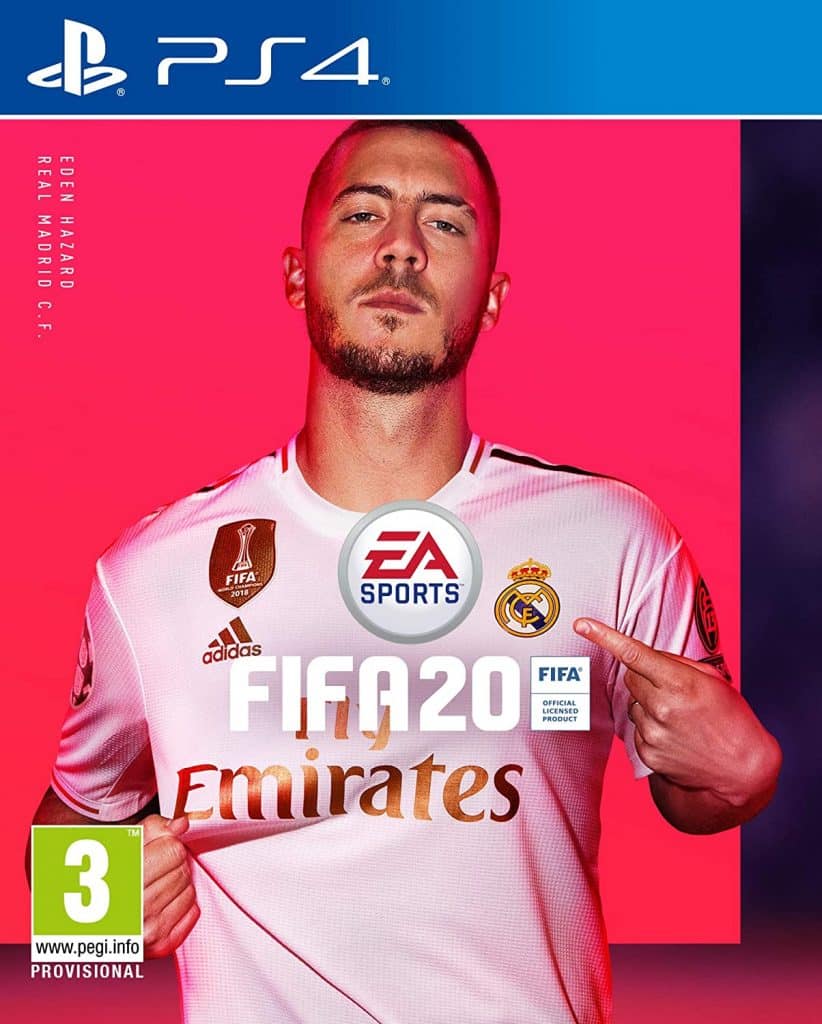 This is a Region 2 copy (official Indian SKU). Only Region 2 copy owners will be able to use FUT points redeemed at the PSN India store
FIFA 20 will see more legendary football players & New kits
Varied modes to test your skills and strategies
The franchise has been recognized over the years for acquiring licenses from incredible leagues over the world.
- Advertisement -
Buy from here: https://amzn.to/2ST0ayb
Assassin's Creed Origins
Deal Price: ₹ 1,689
Experience the mysteries of ancient Egypt – Uncover lost tombs, explore the pyramids, and discover the secrets of mummies, the gods, and the last pharaohs.
An origin story – Start here, at the very beginning, with the never-before-told origin story of Assassin's Creed. You are Bayek, a protector of Egypt whose personal story will lead to the creation of the Assassin's Brotherhood.
Embrace action-RPG – Experience a completely new way to fight as you loot and use over one hundred weapons with different characteristics and rarities. Enjoy deep RPG progression mechanics, choose your preferred abilities and challenge your skills against unique and powerful bosses.
Each quest is a memorable adventure – Pick and tackle quests at your own will and pace – each of them tells an intense and emotional story full of colourful characters and meaningful objectives
Explore a full country – From deserts to lush oasis, from the Mediterranean Sea to the tombs of Giza, fight your way against dangerous factions and wild beasts as you explore this gigantic and unpredictable land
Buy from here: https://amzn.to/3vLs3af
efootball PES 2021 Season Update
Deal Price: ₹ 1,159
Efootball PES 2021 is an updated version of last year's title, providing the latest player data and Club rosters. The latest data for licensed leagues and teams will be available via updates
Exclusive UEFA Euro 2020TM content – featuring the offline UEFA Euro 2020TM tournament mode, all 55 UEFA National teams, Wembley Stadium and more, This is the best way to simulate the tournament
A new franchise-wide loyalty program will be introduced. Earn efootball points by playing the latest game that can then be spent on various in-game items and used across all platforms
Efootball PES 2021 has the implementation of 3D full-body scans for Numerous players. Expert artists have also contributed with regular updates to player faces through data Packs
Featured game modes: master League- an immersive single-player mode, match day- pick your favourite Club and take on other users and Myclub- online mode where you create your very own ideal team
Buy from here: https://amzn.to/3yVGsm7
Demon's Souls
Deal Price: ₹ 1,159
Haptic feedback feel the clash of steel in your hands with haptic feedback on the dual sense wireless controller
Tempest 3D audio tech-hear your enemies coming and pinpoint sounds with immersive 3D audio
Fast loading get back into the action quickly with fast loading on PS5
Buy from here: https://amzn.to/3yW1GjP
F1 2020 Seventy Edition 
Deal Price: ₹ 3,649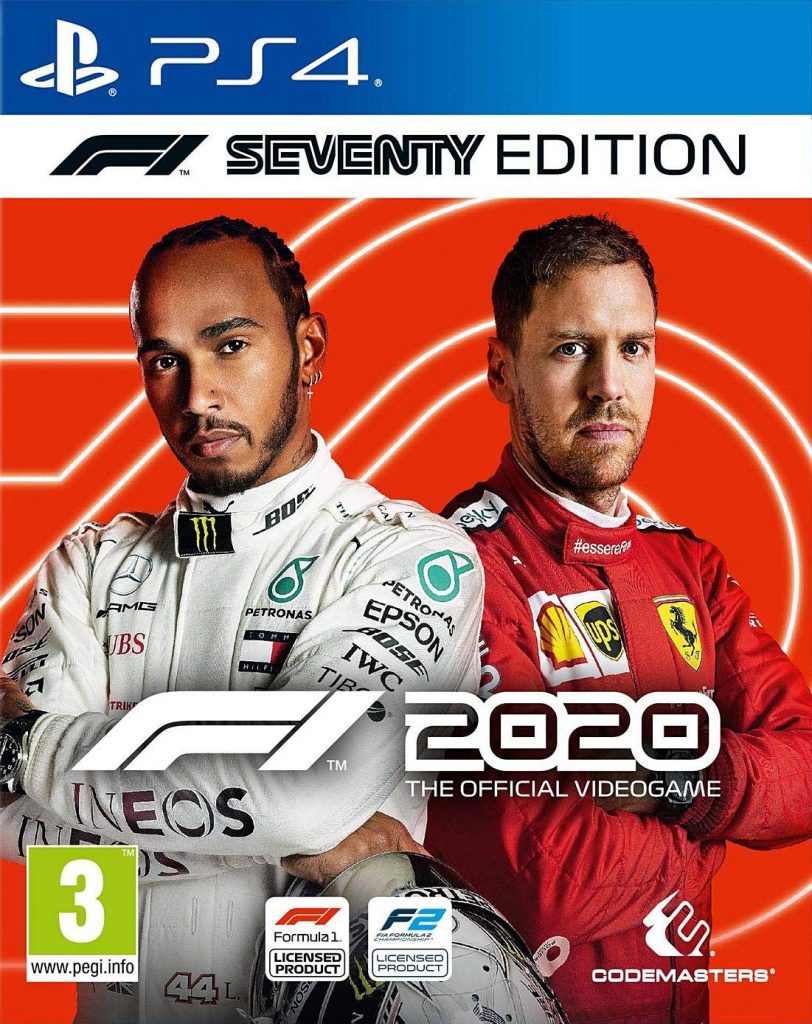 F1 2020 features all the official teams, drivers and 22 circuits, including two new races: Hanoi Circuit and Circuit Zandvoort
Customise your 10-year career mode, with a choice of F2 Championship Introduction options and season lengths to allow for a more exciting, multiple seasons, career
The addition of split-screen racing, a new steering assist and a more accessible race experience means that you can enjoy the game with friends, no matter what your skill level
Buy from here: https://amzn.to/3vLgG22
Sackboy: A Big Adventure
Deal Price: ₹ 2,889
Tempest 3D audio Tech – hear craft world come to life all around you
Haptic feedback – running across wool-like flooring or platforms will use Haptics to simulate the change in material under Sackboy
Fast loading – experience fast loading between and into levels, including in multiplayer sessions with the PS5 console's Ultra-High speed SSD
Internet connection and PlayStation plus required for online multiplayer
Buy from here: https://amzn.to/3fIkTh8
The Witcher 3: Wild Hunt 
Deal Price: ₹ 2,889
In the past, he has raised, and overthrown monarchs, battled legendary monsters, and saved many lives. Now Geralt embarks on his most personal quest to save his loved ones and protect the world from an ancient threat.
The story is drawn based on player decisions. Each action will have consequences that change the story and the game world. NPCs, communities, monsters and locations all change based on player choice
The Witcher 3 is a standalone adventure, easily entered into by new players. Witcher fans will find subtle references to their adventures, but these elements are not necessary to enjoy the game fully.
A breathtaking cinematic introduction demonstrating the game background puts players immediately in the know about the situation in the war-ravaged Northern Kingdoms and the background story of the main character.
Unique atmosphere, memorable characters and gritty dialogue – the game world has its own unique feel. It is a classic dark fantasy tale that will appeal to fans of all kinds of fantasy stories.
Buy from here
UFC 4 
Deal Price: ₹ 2,739
The universe is built around your fighter, and every fighter is different, from how they perform to their personality in the Octagon. Weight class and twelve fighter archetypes define how you fight.
With more control in striking, real player motion technology elevating two-player grappling exchanges, the new submission system, and a devastating ground and pound Overhaul
Their surroundings forge a fighter; whether they're built in the streets or born out of old martial arts discipline, these new environments make the fighter… And the fight
Watch your legend grow as you compete across game modes. Completing challenges earns XP for your connected player profile to unlock rewards that show your personality and identity.
Buy from here: https://amzn.to/3pfgIMV
Resident Evil 3 Remake
Deal Price: ₹ 2,169
Resident Evil 3 is set amidst the nightmarish Outbreak of the the-virus, a biological weapon developed by the pharmaceutical company Umbrella Corporation.
The game marks the debut of Nemesis – a towering humanoid bioweapon designed for both brutality and high-functioning intelligence. 
Complementing the action-packed single-player campaign is Resident Evil resistance, an asymmetrical 4 vs 1 multiplayer game 
Buy from here: https://amzn.to/3wVN16t
Tom Clancy's Rainbow Six Siege – Deluxe Edition
Deal Price: ₹ 1,019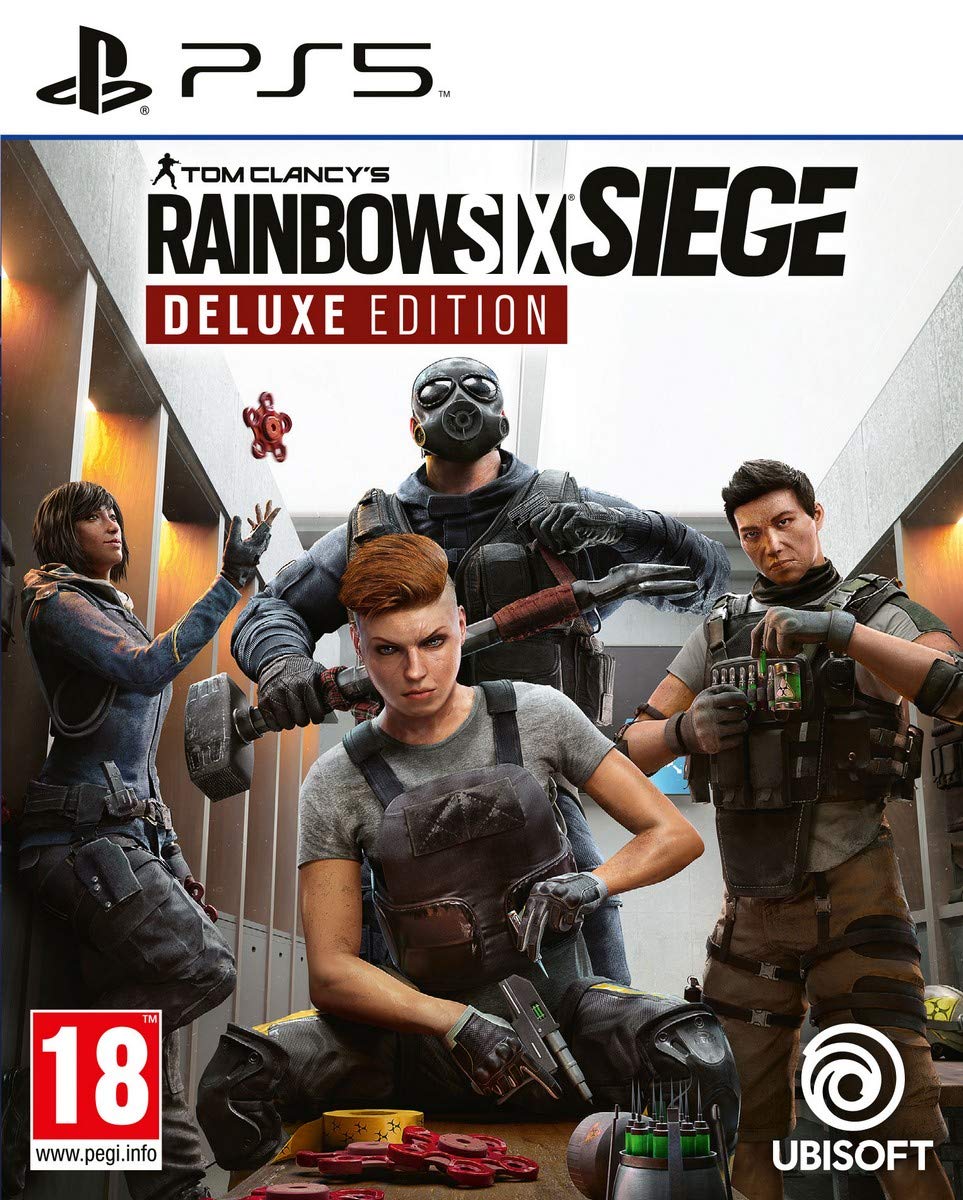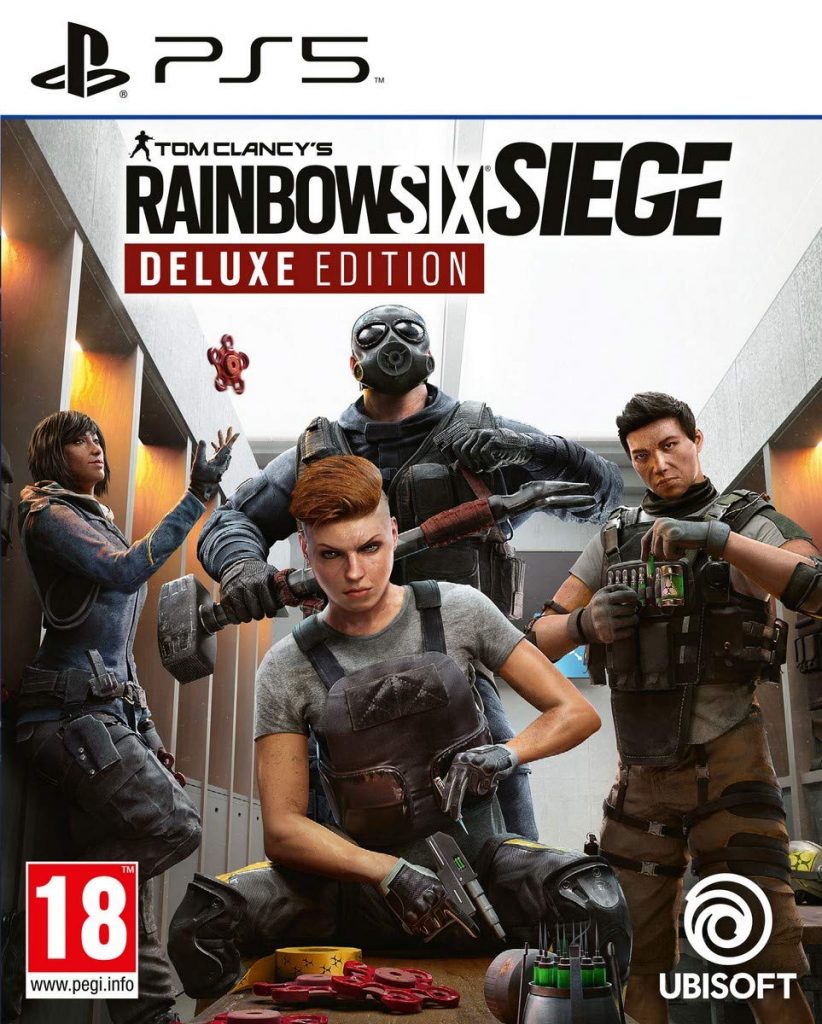 The game is optimized for next-gen (up to 4K and up to 120Fps)
Explosive 5v5 gameplay, high stakes competition, and thrilling PvP team battles
Deluxe Edition includes: the full game (all maps and modes)
All 8 operators from Year 1 (Frost, Buck, Valkyrie, blackbeard, caveira, capitão, hibana and echo)
All 8 operators from Year 2 (jackal, Mira, lesion, ying, ela, Zofia, dokkaebi and vigil)
Buy from here: https://amzn.to/3if6VVM
Outriders Day One Edition
Deal Price: ₹ 3,059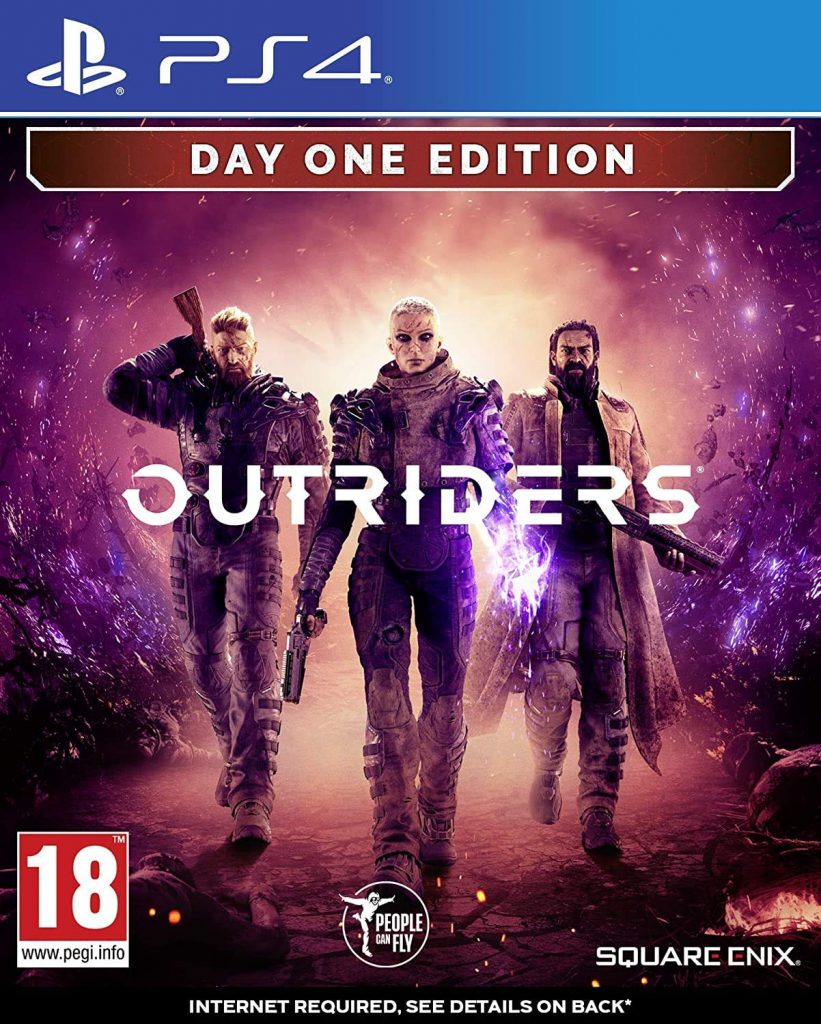 The day one Edition includes: outriders game, the hell's rangers male and female gear sets
The hell's rangers arsenal of 11 unique guns, the hell's rangers truck mods and decals
1-3 player co-op RPG shooter set in an original, dark and desperate sci-fi universe
The Day One Edition includes – OUTRIDERS Game, The Hell's Rangers Gear Sets, The Hell's Rangers Arsenal of 11 unique Guns, The Hell's Rangers Truck Mods and Decals
Buy from here: https://amzn.to/3pcLAOc
Dsicover a lot of gaming deals on Amazon India for today: https://amzn.to/34GVI8o
- Advertisement -