- Advertisement -
Google's brand new GS101 Whitechapel chipset is now rumored to power the Pixel 6 device that will reportedly not match that of the Qualcomm Snapdragon 888 when it comes to its power. Few leakers claim that it will be a 5 nm-based chipset whose power will be much closer to that of the Qualcomm Snapdragon 870. Google will now apparently lean on its AI power and machine learning for its upcoming flagship smartphones which reportedly has been quite largely expected of the rumored Google Silicon.
There are also rumors going around as of the moment of Samsung building the chip itself. So far, everything points towards the new Google Pixel 6 chipset which would feature a Mali-G78 GPU, the same GPU could be found in devices like the new Exynos variant of the popular Samsung Galaxy S21 Ultra.
Since we have noticed that Google and Samsung were co-developing a new chipset for the Google Pixel 6 meant to run Android 12 more efficiently than a Snapdragon, I've been excited by the prospect of a 'stock' Android phone with properly powerful specs.
- Advertisement -
Yogesh has also noted that the new GPU actually performs quite well under pressure. The early comparisons, however, might dispute those types of claims. As far as the display itself goes, the new Google Pixel 6 has now been said to feature a brand new 6-inch display along with Weinbach, according to WorldPodcasts, stated that this week that will then be filled with the new FHD120Hz panel.
The Google Issue Tracker points towards a new P21 device as well as the Mali-G78 GPU, although the core count and even the clock speed are currently unknown. Yogesh has also stated that the brand new GPU actually "performs well under pressure" although, during early comparisons, it may even distribute that particular claim.
It's fair to say that Google wants to attract Pixel buyers with a phone that seamlessly runs Android 12 software and Google Assistant, not by matching up pound-for-pound against Samsung or OnePlus. In fact, Google's immediate competitor will be the iPhone 13, which we expect to ship out in September 2021 as well.
Google Pixel 6's new chipset
- Advertisement -
According to Android Central, the Pixel 6's proprietary Whitechapel GS101 SoC has 'two Cortex A78 cores, two A76 cores, and four A55 cores, with the A78s handling the most rigorous activities like gaming. On the GPU side of things, the GS101 is said to use a standard Arm Mali part, just like what Samsung does with its Exynos chipsets. If the leak is accurate and Google does end up using these cores, that puts the GS101 on par with the Snapdragon 780G. Qualcomm made a lot of changes to its 2021 mid-range chipset, switching to the Cortex A78 cores and unlocking better performance figures.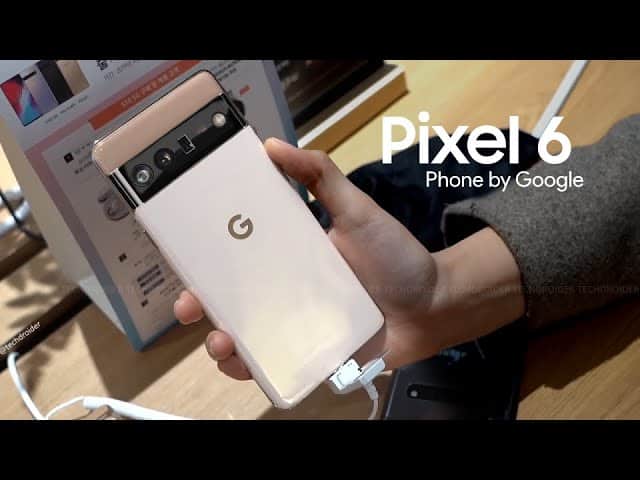 Sure, the GS101 misses out on the X1 cores that debuted on the Snapdragon 888, but most users don't even need (or use) that level of performance. For the audience that is interested in the Pixel 6, the GS101 should have more than enough performance on offer. There should be a noticeable difference between the Snapdragon 765G-powered Pixel 5, and I believe that's what Google is going after here.
Common things we can expect between Pixel 6 and iPhone 13
The Pixel 6 brings a complete overhaul to the Pixel lineup with Google's first self-made processor inside that should provide a welcome leap in performance, but also with a brand new camera system. The iPhone 13, on the other hand, will be all about gradual improvements, retaining the styling that Apple introduced with the iPhone 12, but with a faster processor and new rumor, the camera features like a portrait video mode.
- Advertisement -
With the introduction of Google's Whitechapel chipset, that excuse is gone. When it officially announces the Pixel 6, with its (alleged) average processing speeds, Google had better promise upfront to support the phone for more than three years of updates. The more years, the better.
Can Pixel 6 beat iPhone 13?
The Google Pixel 6 and Pixel 6 Pro could get a powerful camera upgrade to give the phones an edge over the likes of the iPhone 13. These include a 50MP main camera sensor, an 8MP periscope lens, and 5x optical zoom. Couple that with Google's usual computational computing effort and you're potentially looking at one heck of a camera phone.
As for the display, the Pixel 6 should come with a 6.4-inch display, while the Pixel 6 Pro will likely be 6.7-inches. A QHD+ resolution has been suggested, though we guess that this will be exclusive to the larger model.
The Pixel 6 wouldn't be the first Android phone with this big upgrade. The Vivo x60 Pro comes with a built-in gimbal that delivers smoother video than what you'd see from rival smartphones. The only major camera upgrades we've heard about with the iPhone 13 is that Apple is adding sensor-shift stabilization to the entire range and that we could see portrait mode for video.
Also Read:
- Advertisement -