After the pandemic year, we are mostly dependent on the OTT platform for entertainment. The list of top OTT platforms, Netflix, Amazon Prime Video, Zee 5, Voot, Hotstar, and Sony Liv, is the most preferable and popular streaming platform. We all are waiting eagerly to watch some incredible staff on those platforms.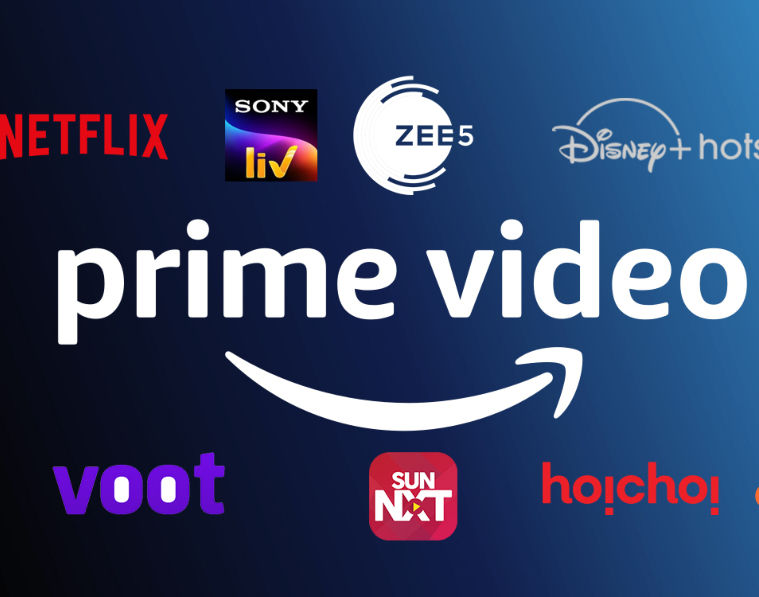 After completing the shooting many shows have been released regularly on the OTT Platform if you see many fantastic shows that have been added to these platforms regularly.
Here is a list of all the latest OTT content added on 28th May in 2021:
Hoichoi
1.Bonyo Premer Golpo(Season 1)
It is an interesting crime thriller Bengali web Series. The story of this series is based on three murder cases who are a cop, a sociology researcher, and a possessive boyfriend. During this process, she met with three criminals by a friend of the cop.
2.Half Girlfriend
It is a beautiful love drama film. The story of the film is based on a Bihar student named Madhav Jha who has taken admission to the Delhi University and falls in love with Riya Somani. The boy has coaxed her to be his girlfriend but the girl was not interested in him.
3.Shei Je Holud Pakhi
After the successful response from the first season, it is the most awaited series that arrived with the second season that will expose the culminate famous musical drama about the death of Vaidehi.
4.Shobdo Jobdo
It depicts a thriller writer named Sougata. After the publishing of his first book Sougata gain popularity but he has a mysterious past that still affects his present.
5.Charitraheen(Season 1 & 2)
This series is based on the novel written by Sarat Chandra Chattopadhyay. It has contained a lot of twists and turns in today's world.
6.Montu Pilot
It is an incredible series. The story is based on a man named Montu who has wanted to be a pilot since his childhood. His mother tried hard to bring him out from the red light area named Neelkuthi but failed and now Montu is a courier without any feelings and emotions.
7.Mismatch 2
It is a funny romantic comedy series. This series is based on two couple who has decided to do a friendly couple swap to put some spice in their life. There are also some funny incidents in this series.
8.Rahasya Romancha Series(Season 1)
This series revolves around solving a mysterious puzzle. In this, we will see Kalo Nekre has appointed a private investigator named Mora to find out Amrita but Trilok Chakra Samiti has thrown some sinister challenges to them.
9.Holy Faak(Season 1 & 2)
This series is based on the story of Diya and Indra who have a bitter break-up and Diya has taken the decision to marry a groom of her father's choice but their grandparents have formed a new friendship to get back their grandchildren as a couple.
10.Kamini(Season 1)
It is an interesting web series that revolves around the mysterious disappearance of men in a village in the darkness of the night. These series depict the mystery behind this event.
11.Bou Keno Psycho(Season 1)
A skeleton has found in the tank that becomes the existence of five psycho wives. Now, these series reveal the fact that is making these women terror in their husband's lives.
12.Japani Toy(Season 1& 2)
The story of this series is based on actually what will be happened if you want to open a shop for a sex toy in Kolkata to know that you have to see the Hoichoi original series.
13.Dhanbad Blues(Season 1)
This series is based on a failed director Mrinal Sen whose life has taken a turn after got an opportunity to direct a movie in Jharkhand.
14.Paranoia (Season 1)
This series is mainly a combination of several stories that deal with the emotions of humans and also entrapped in the continuous maze of realities.
15.Dark Web
This series is based on a man named Indra who has been hacked into an anonymous portal at the time of searching for the latest video games and now he becomes a victim to the threat of the Dark Web.
16.Paap(Season 1)
The first season of this series is based on the set of deaths and also some uncertain death incidents, Puja Banerjee and Rahul Banerjee are featuring in this series.
17.Gariahatar Ganglords(Season 1)
This story is about a student named Buchku who has come to Kolkata for higher studies and staying with his cousin Jonny and his buddy Bunty. After some Buchku comes to know a little bit that they are gangsters.
18.Taranath Tantrik(Season 1)
It is an interesting web series. The story of this series is very mysterious like the audience will feel another world with him. This series is directed by Q. It is a little bit horror web series.
19.Dupur Thakurpo
This is a very interesting comedy-drama. After bringing a vivacious wife Uma by Jibon Babu, some strange and funny things going to happen in the house. His wife becomes the fantasy and extreme obsession of the other Youngers.
20.The Stoneman Murders(Season 1)
It is an incredible thriller series that revolves around the stone man murders taking place in the late '80s in Calcutta. This hoichoi series has revealed a different point of view of a story.
Disney+Hotstar
1.Grey's Anatomy
These series revolve around the life of Meredith Grey and the daughter of the famous surgeon Ellis Grey. They have started from the acceptance into the residency program at the Scattle Grace Hospital.
2.The Bad Batch(Season 1)
This series depicts the elite and experimental clones that have made their way to the ever-changing galaxy in the aftermath of the wars of the clones.
3.High School Musical(Season 2)
It revolves around the students from the school where the high school musical movies were filmed at the stage of a musical production on the franchise.
4.The Mighty Ducks: Game Changer(Season 1)
This series is based on the 12-year-old boy named Evan who has failed to join the new powerhouse named Might Ducks Junior Hockey team. After that, his mother encourages him and form a new hockey team with the help of the Duck's original coach.
Netflix
1.Lucifer(Season 5)
Joe Henderson has currently teased that the second part of season five will be the most emotional season that they had ever seen. He also had said that their most emotional chunk for all the darkness was in part one season five, and also he said that lightness was mixed in, but he felt like part one of season 5 began with a little dark, but the second part of season five would be the most brighter and also even a mixed up of darker and it always is darkest before the dawn. It has been confirmed that it will be a family story. In this, Dad will come back home, and he will also not be happy with the kids playing; basically, it explores a family relationship and some emotional sides of that.
2.Law School(Season 1)
After happening a grim incident at the prestigious school, the justice for the law has put to the test by a rude law professor and also his ambitious students.
3.The Kominsky Method
It is an incredible series. In this series, we will see that the biggest change that will be going to happen is the departure of Alan Arkin who will not be coming back for the third season which was decided in late September 2020. There was no official reason exposed about his departure. It is not possible that he is disappeared mysteriously from the show, instead, he is maybe written off which could be performed in a good manner.
4.Word of Honor(Season 1)
It depicts the leader of the assassin organization named "The Window of Heaven" Zhou Zishu who has left his position for freedom with drastic measures. He meets with Wen Kexing who is the leader of the Ghost Valley and wants revenge.
YouTube
1.Fury
This film is based on a war-hardened army sergeant named Don Collider who is leading a Sherman tank and a group of five-man who has undertaken a deadly mission behind the lines of the enemy.
Apple TV Plus
1.Trying(Season 2)
This series is based on a couple who want a baby this is the one thing that they do not have. After that, they decide to adopt.
2.The Mosquito Coast(Season 1)
These series revolve around an idealist who has uprooted his family and decide t move to Latin America.
3.The Me You Can't See(Season 1)
This series is mainly based on the mental health issues and emotional well-being of people across the world and Oprah Winfrey and Prince Harry join the force to guide honest discussions.
Voot
1.Late Show (Stephen Colbert)
It is expected that the Late Show of Stephen Colbert will open with a twist of Spike Jonze.
2.Truth or Tamanna? (Season 1)
This series is based on the loving couple Dhruv and Tamanna who love each other very much, but just before the flight to London with Dhruv, Tamanna has disappeared. The story takes a turn and Dhruv starts to investigate the matter to find her.
Amazon Prime Video
1.Panic(Season 1)
The plot of this series takes place in a small town in Texas. It is a town where the graduating seniors compete in a series of challenges every summer, all the winners take all the challenges. They believe that this competition is their one and only opportunity to overcome their circumstances and keep their life better. In this year they have done some changes in their rule. This time the amount of money bigger than ever, if you think it is easy to get then you are wrong this time the game is also more dangerous than before.
SonyLiv
1.The Shield(Season 1 & 2)
This series is based on the lives and cases of a dirty Los Angeles police officer and the team under his command.
Zee5
1.Retina
This film depicts the story of a young woman who has participated in a medical study and experiencing many nightmares and has unusual side effects of it.