Looking for an entry-level PC for work, play for your child's education, making one can be a hectic task for you, and a big PC just isn't the best option in 2021. These days a Mini PC is a great option for those who aren't looking for a beefier PC and need a portable good machine that can handle all the most required stuff.
If you do not require a lot of horsepowers and you work basically surrounds by that of using Office apps, browsing, media consumption and casual video calls, a Mini PC is more than enough. Also, AMD's revolutionary 7nm based Ryzen 4000U processors with integrated graphics are great for everyday workloads.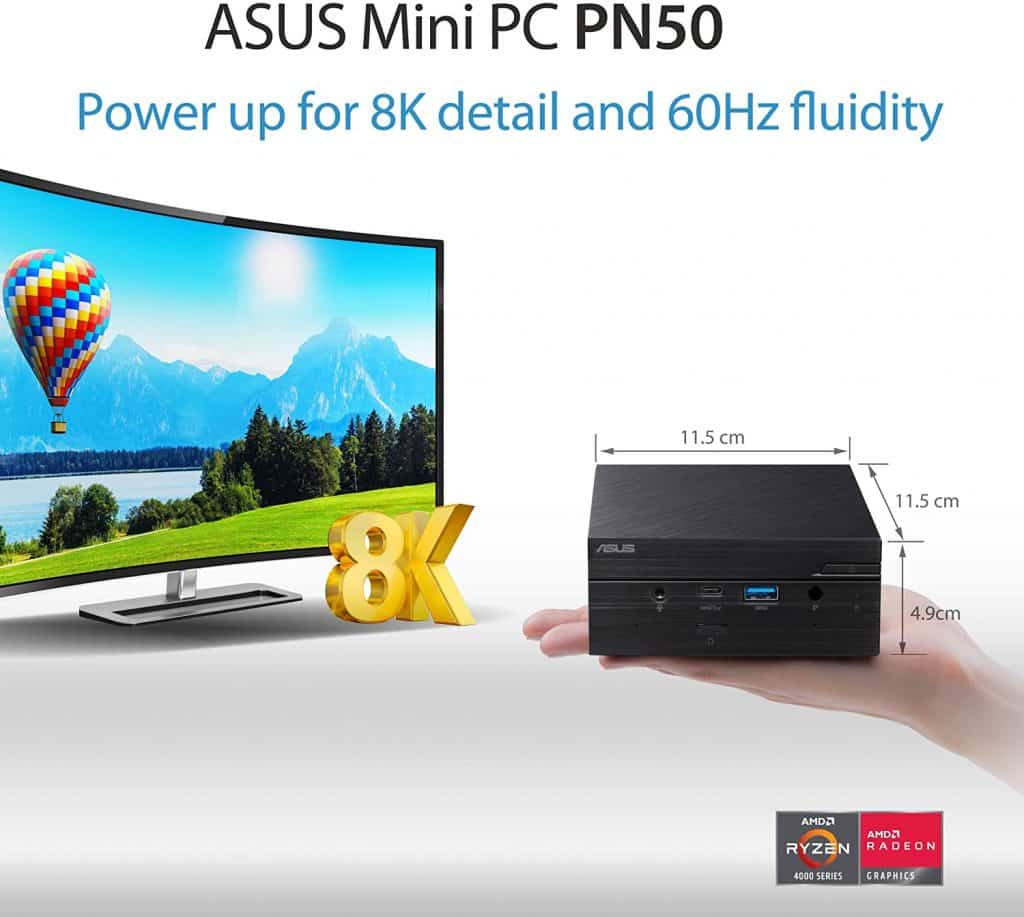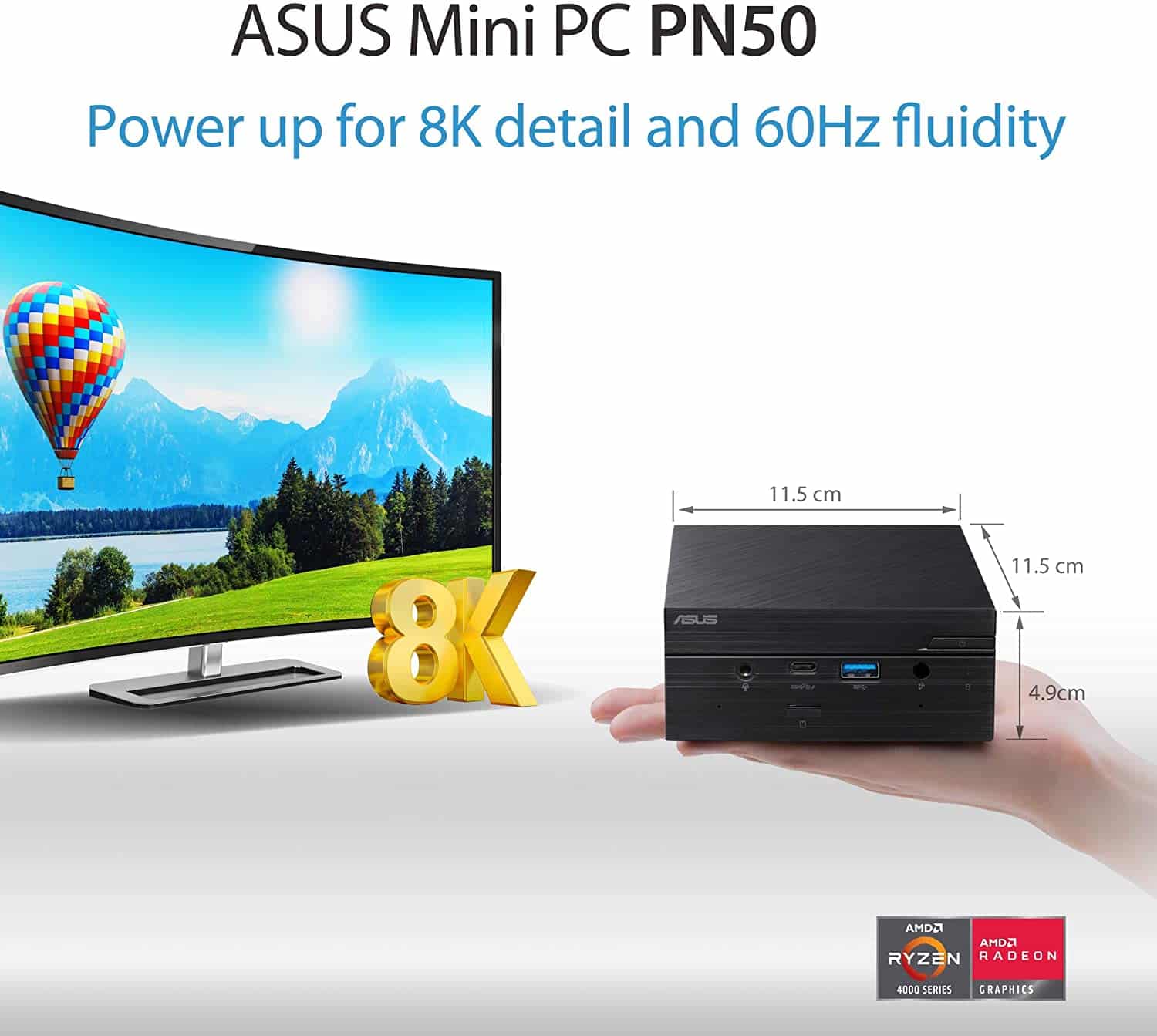 Specifications
ASUS Mini PC PN50 comes with AMD Ryzen 3 4300U processors delivering swift yet extremely quiet performance for both home entertainment and business applications.
The Compact and lightweight design enable the user to place it almost anywhere and even mounted it to the back of a display.
Modern and Space-Saving Design featuring sleek lines and a stylish, brushed finish makes ASUS Mini PC PN50 blend easily into home, office and retail environments.
Supports memory up to 64GB with DDR4 3200 MHz, 2.5-inch 500GB Up to 1TB SATA III Hard Drive and M.2 128GB Up to 512GB PCIe.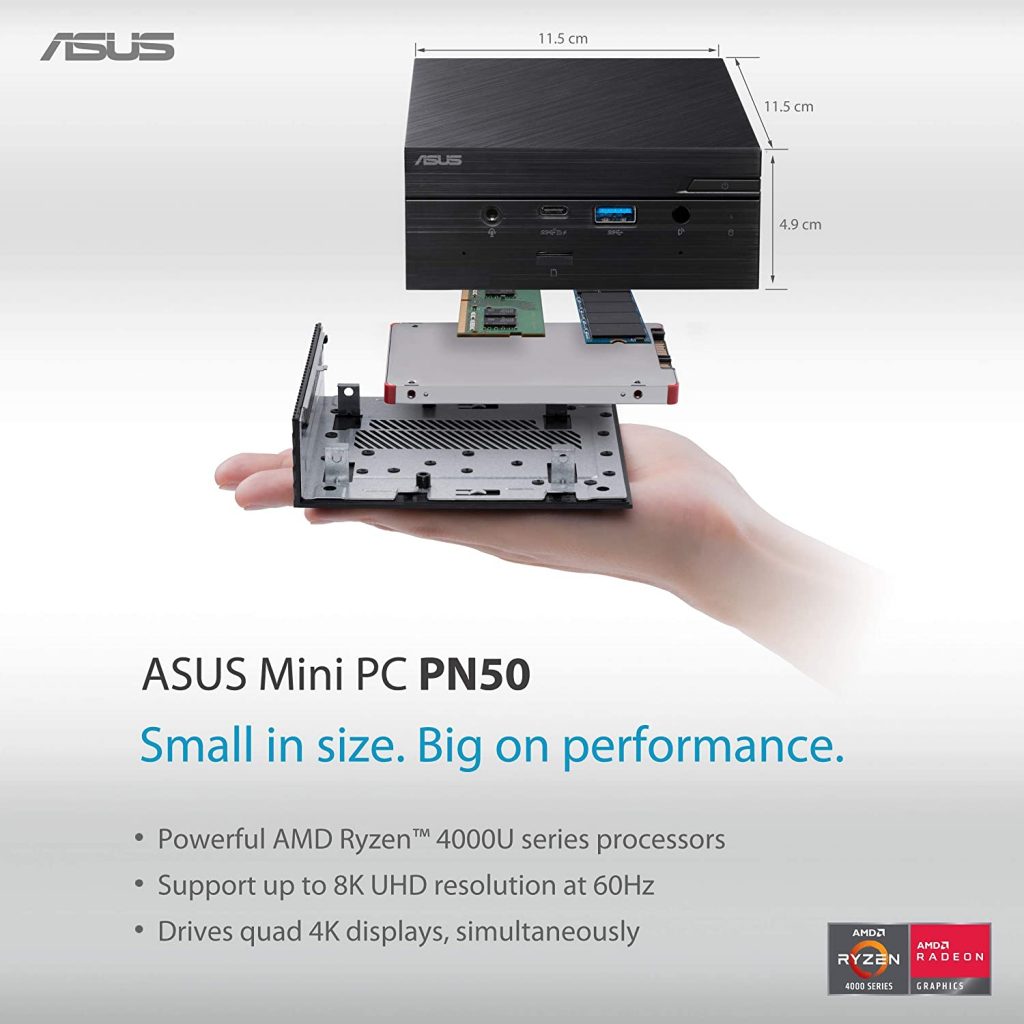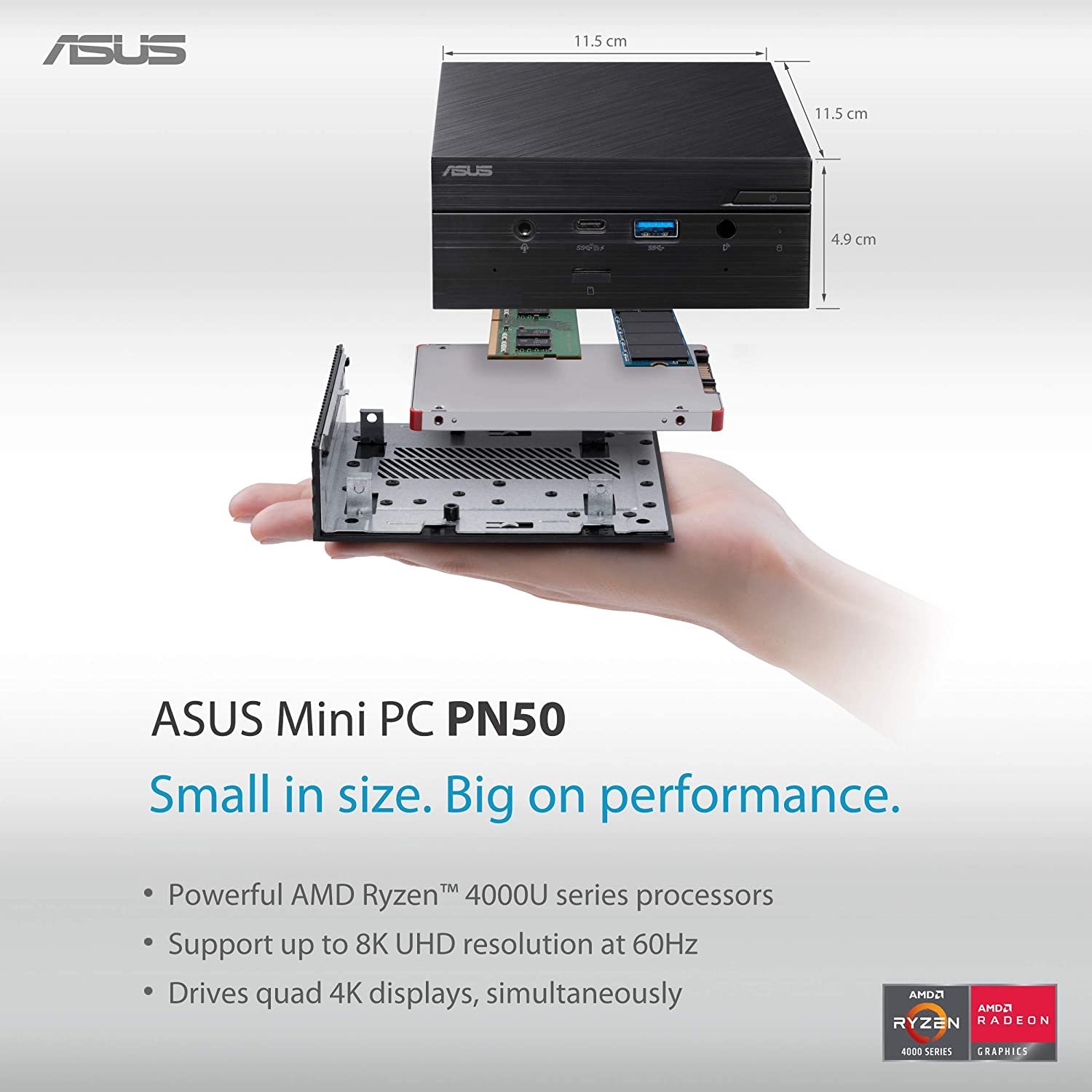 Equipped with a total of 2 X USB 3.1 Gen 1 Type-C port, 3 x USB 3.1 Gen 1 Type-A ports, 1 x Consumer Infrared Sensor, 2 x Microphone Array and 1 x Audio Jack. It comes with 1 x Display Port, 1 x VGA, 1 x HDMI port and 1 x RJ45 LAN.
ASUS Mini PC PN50 supports up to four displays with 4K resolution through HDMI, DisplayPort over USB-C and user-configurable ports. PN50 also supports stunning 8K UHD through DisplayPort 1.4 or Type-C DisplayPort, for detail that's 4X times greater than 4K or a remarkable 16X higher than traditional Full HD output.
Microsoft Cortana support with dual-array front microphones
Infrared (IR) receiver for remote control of applications
This is a Barebone PC which means you have the APU, all the slots, ports and connectivity options; however, two things you require for the Mini PC to work are RAM and SSD or HDD.
Originally launched at ₹ 29,499, Amazon India now gives the ASUS Mini PC PN50 with AMD Ryzen 3 4300U & Wi-Fi 6 for just ₹ 28,490 with Free One-Day delivery with Prime.
Buy from here: https://amzn.to/33q6dwl