- Advertisement -
Sony India has announced two new microphones with the launch of the ECM-W2BT Multi-Interface Shoe compatible wireless microphone and ECM-LV1 compact stereo lavalier microphone. Wireless high-quality audio recording with lower noise and stable connection is possible with the ECM-W2BT wireless microphone, especially when paired with the ECM-LV1 stereo lavalier microphone and one of Sony's cameras1 with digital audio compatibility.
Sony ECM-W2BT and ECM-LV1 microphones specs
The Sony ECM-W2BT wireless microphone is powered by Qualcomm aptX Low Latency codec to offer high-quality audio recording and low latency. The ECM-W2BT wireless microphone offers low-noise digital sound recording by mounting the receiver to a camera equipped with a digital audio interface compatible Multi Interface Shoe. it records the digital audio signal output from the receiver directly on the camera body without needing an external audio cable.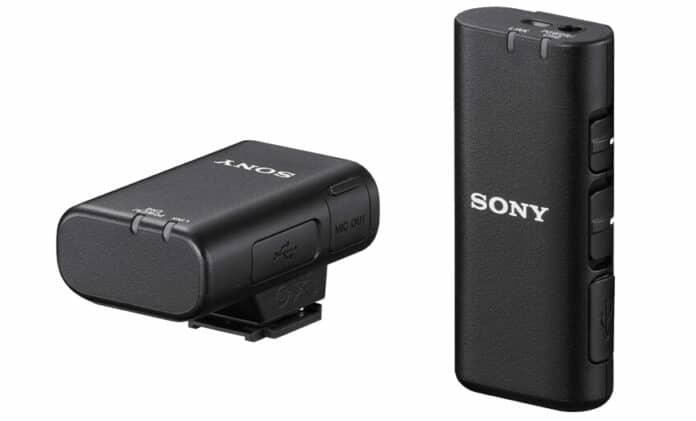 In addition to this, the microphone uses an advanced omniev-directional mic capsule to capture clear sound recording from any direction. It also provides recording flexibility by increasing the stability of the Bluetooth connection between microphone and receiver even with obstacles or in crowded environments with additional wireless activity. According to the company when there is good visibility, communication is possible at up to 200m, significantly increasing the flexibility of audio recording.
- Advertisement -
The Sony wireless microphone also offers three sound picks up modes MIC mode, MIX mode and a new RCVR mode. The Mic Mode pics audio from the microphone transmitter so that only the subject's audio is captured. While the MIX Mode allows both transmitter and receiver audio which is useful when audio from both the subject and the user is desired. The RCVR mode allows you to pick up sound from the internal microphone at the receiver, so the user can record audio of themselves.
On the other hand, the Sony ECM-LV1 is a versatile lavalier microphone that is compatible with Digital Audio Interface for stress-free recording, Besides this, the microphone allows flexible use with a number of other electronic devices. It works with devices equipped with an external mic input such as PCs and digital voice recorders. In addition to this, there is a flexible rotating clip that lets you attach the microphone at any convenient angle. It also comes with a windscreen designed to reduce the impact of both wind noise and the speaker's breath sounds
Price and Availability
In terms of pricing, both Sony ECM-W2BT wireless microphone and Sony ECM-LV1 compact stereo lavalier microphone will be available with a price tag of Rs.16,990 and Rs.2,090 respectively. Both accessories are available at Sony retail outlets, Alpha flagship stores, and several other retail outlets.
- Advertisement -
Buy Sony ECM-W2BT from Amazon:
Buy Sony ECM-LV1 from Amazon:
Also Read:
- Advertisement -