After the pandemic year, we are mostly dependent on the OTT platform for entertainment. In the list of top OTT platforms, Netflix, Amazon Prime Video, Zee 5, Voot, Hotstar, and Sony Liv which are the most preferable and also popular streaming platform. We all are waiting eagerly to watch some incredible staff on those platforms.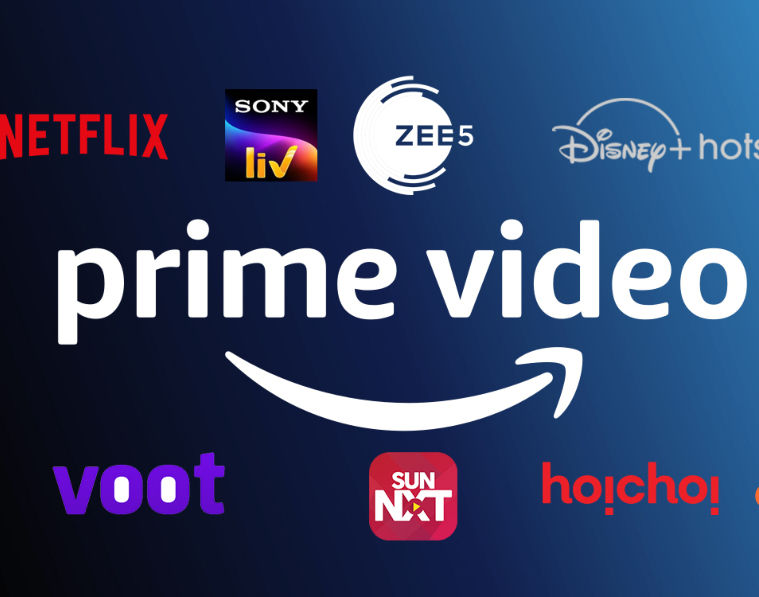 After completing the shooting many shows have been released regularly on the OTT Platform. If you see many fantastic shows that have been added to these platforms regularly.
Here is a list of all the latest OTT content added on 26th May in 2021:
Netflix
1.Nail Bomber
It is a fantastic documentary. This film is based on the story of the 1999 London bomb blast incident which was targeted at the minority people, the main target is to find out the far-right extremist behind this incident.
2.Mad for Each Other(Season 1)
It is a Hindi love drama series. This series is based on two individuals who are fall in love and also forced to come across many trials of life so that they stay together.
3.Ghost Lab
The supernatural Thai thriller movie based on two doctors who are become very obsessed to prove scientifically the existence of ghosts after some haunting experience at their hospital. The two doctor friends have witnessed a ghost with their own eyes after the experiment of the afterlife became wrong. After the incident the pair breaches all the medical ethics, putting risk their sanity and also their own lives to prove that paranormal activity to be real.
4.Baggio: The Divine Ponytail
This marvelous biopic depicts the story of Roberto Baggio who is known as one of the greatest footballers to enlighten this beautiful game. He is Italy's one of the best footballers. This series has explored from his humble starting in Caldogno where he was playing for his national team in World Cup.
Amazon Prime Video
1.The Flash(Season 7)
It is a fantastic series. After getting shocked by the lighting, Barry Allen has waked up from his coma and then he feels some strange power in his body of super speed and becomes the next Flash who fights for justice.
2.The Handmaid Tale(Season 4)
This series tells about the fertility rates that have been collapsed due to some sexually transmitted disease and pollution for that the government of Gilead has established rule in the United States aftermath of a civil war.
3.All American(Season 3)
This series is based on a star high school football player from South Central who is selected to play football for Beverly Hills High School. In these two different world smashed.
4.Ek Mini Katha
It is a new incredible film. In this film, Santosh is suffering from some psychological problem that creates insecurity in him. He has taken the decision not to getting married to anyone in his entire life. After he falling in love with Amrutha has changed his idea.
5.Koi Jaane Na
This film depicts the tale of a heartbroken writer's block that goes to the hill station which was the place where he has found his love again but a mysterious serial killer becomes alive and wanted to kill everyone around him.
Disney+Hotstar
1.This is Us
The story of this film is very heartwarming and also very emotional that depicts the unique sets of triplets and also their struggles and nice parents. In this film, Rebecca Pearson had faced difficulty for pregnancy with triplets and the delivery occurred on the same day of her husband's thirty-sixth birthday.
2.Mr. Inbetween(Season 3)
It depicts the story of an employee named Jon Benet who is very neat, efficient, and also conscientious. It is very unbelievable that this introvert starts to kill people to earn his living but the people who know his trade Jon is something more than a journeyman murderer.
YouTube
1.Breathe In
It is a story of a foreign student who has jeopardized the harmony of the family of a piano teacher, his wife, and also their little daughter.
MX Player
1.Kennedy Club
It is a sports documentary film that depicts an ex-soldier Savarimuthu who becomes sick at their training of the women's Kabaddi team of the village. After that, a former student named Muruganandham has taken his place.
2.Italian Bride
This series based on the life of a teen girl named Florella Bianchi. The girl is a daydreamer and trusts in romance. At a very young age, she has lost her mother, and after she performs the role of her mother to her sister Giannas who has heart disease.
Zee5
1.Bhagonwali-Baante Apni Taqdeer
It is a story of a village girl name Runjhun who lives with her uncle and aunts. Wherever she goes she become very lucky. His aunts cannot bear her and use her like a servant. One day her aunt plots against Runjhun to marry a local goon.