Barcelona drove Luis Suarez out of the club last summer, and in doing so they handed Atletico Madrid the 2020/21 LaLiga Santander title.
The 34-year-old scored 21 goals for the Los Rojiblancos this season. In a fitting manner, it was his goal that won Atletico the title on the final day of the season.
However, Suarez isn't the only player who moved between rivals and won the league. Here's a list of 10 players who crossed a fierce divide to win the league.
1. Johan Cruyff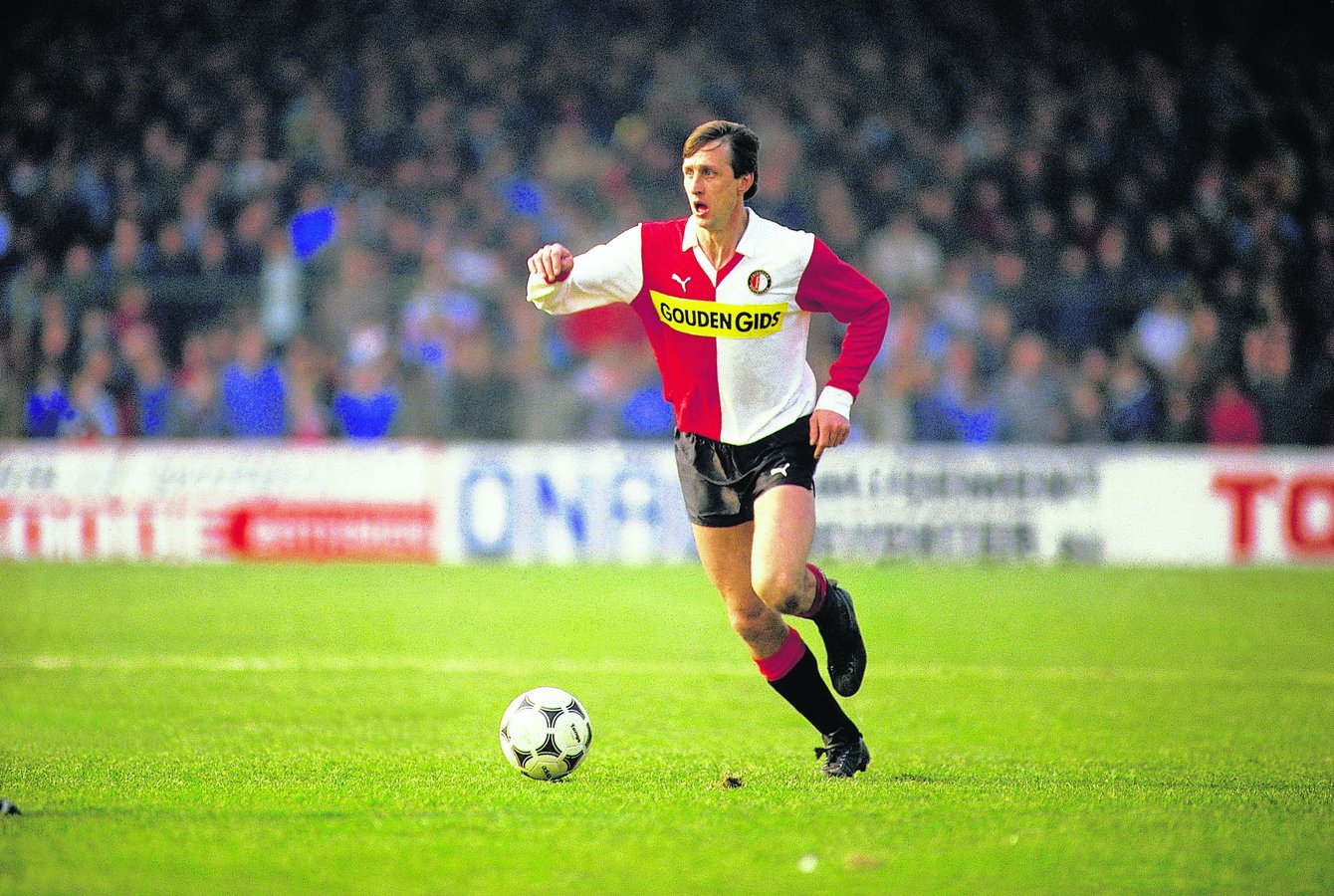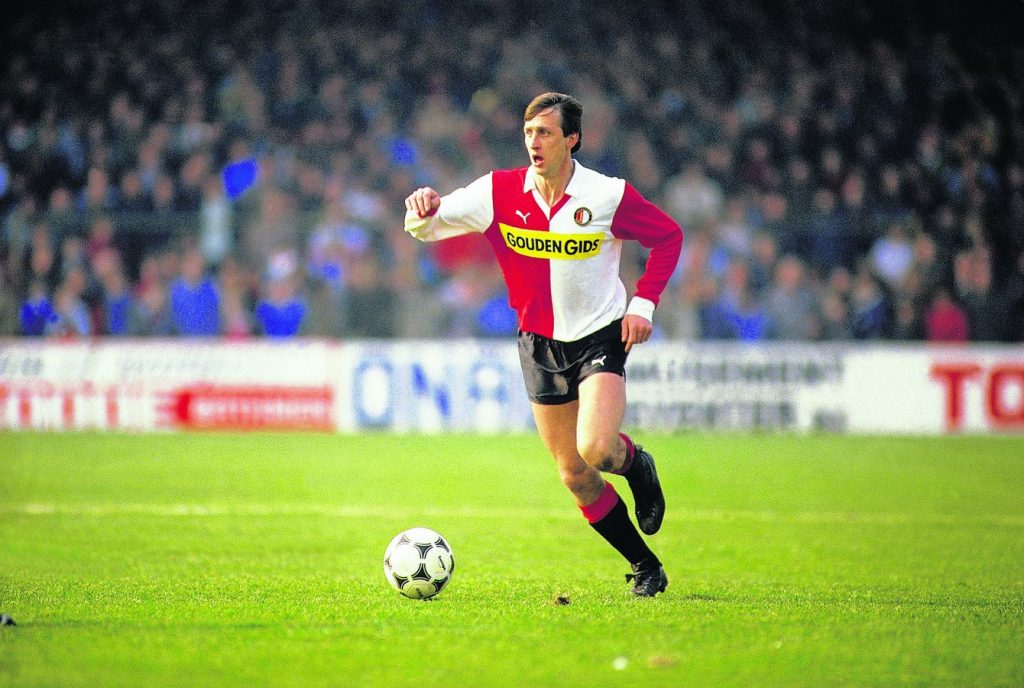 As Johan Cruyff has become so synonymous with Ajax and Barcelona, it could be forgotten that he spent the 1983/84 season at Feyenoord, Ajax's rivals.
At the end of the 1982/83 season, Ajax decided against renewing his contract so he decided to join rivals Feyenoord and won them their first Eredivisie in a decade, also winning the KNVB Cup.
2. Rio Ferdinand
Back at the beginning of the century, Rio Ferdinand had joined Leeds United from West Ham in 2000 and was one of the hottest properties in English football.
In 2002, Manchester United came knocking and made the centre-back the most expensive British player in history. Ferdinand went on to have an illustrious career at United as he won six Premier Leagues, two League Cups, four Community Shields, a Champions League, and a Club World Cup with United.
3. Luis Figo
Luis Figo is perhaps the most well-known case of a player crossing the lines of a rivalry as he infamously joined Real Madrid from Barcelona in 2000.
With Los Blancos, the Portuguese won two LaLiga Santander titles, two Supercopa de Espana, the UEFA Super Cup, an Intercontinental Cup and the Champions League.
4. Zlatan Ibrahimovic
Zlatan Ibrahimovic has crossed the rivalry boundaries more than once in Italy. The Swede has played for each of Serie A's three most successful clubs, AC Milan, Inter Milan, and Juventus.
Ibrahimovic won the Serie A three times with Inter, while he won the league once with AC Milan.
5. Mario Gotze
Bayern Munich snatching a star player away from Borussia Dortmund is not something new, and Mario Gotze was one of those cases when he moved in 2013.
The World Cup winner had won the Bundesliga twice with Dortmund and won the league three times more with the Bavarians.
He did, though, later head back down the road he had come to rejoin Dortmund in 2016.
6. Robin Van Persie
Robin Van Persie had become an Arsenal legend but he was yet to win the league. After playing for almost a decade for the Gunners, the Dutch international then made the switch to Manchester United in the 2012/13 season and won United's 20th league title while wearing the no. 20 shirt. He is still as loved by the United faithful as he is loved by the Gunners.
7. Ashley Cole
Another case of an Arsenal player joining a rival, Ashley Cole joined Chelsea in very controversial circumstances. In 2005, he was labelled guilty of making contact with Chelsea over a potential move without permission and was fined by the FA. This was after Cole himself claimed he nearly 'drove into a tree' after being told the Gunners would offer him a contract of only £55,000 per week.
He had won the Premier League twice with Arsenal and won it once with Chelsea while also winning the Champions League and Europa League.
8. Carlos Tevez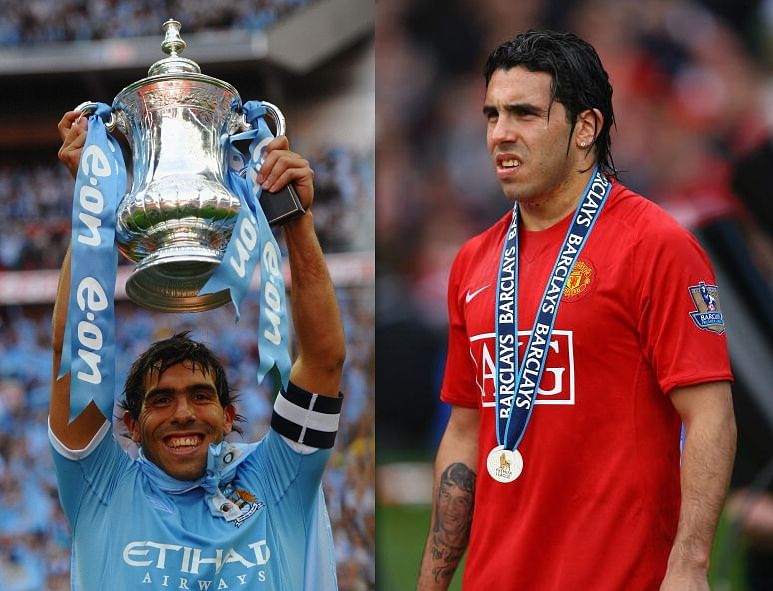 One of the most controversial Premier League transfers of the past decade, Carlos Tevez switched to the blue half of Manchester from the red in 2009. He had formed a famous trio with Cristiano Ronaldo and Wayne Rooney at United but he decided not to continue his career at United.
The Argentine had won the league twice with United and went on to win it once with City.
9. David Villa
Luis Suarez is a reflection of David Villa. Villa was transferred to Atletico Madrid from Barcelona in 2013 and went on to win the title for his new side at the Camp Nou on the final day of the season.
Although Suarez didn't have the exact same final day story, this was the first league title for Atletico since Villa helped them win in the 2013/14 season.
10. Eric Cantona
It would've been a crime to not include this transfer on this list. Another of the Leeds to Manchester United moves, this was not ordinary.
In the 1992/93 season, Cantona was out of favor and furious at being dropped, he refused to report for training and faxed a transfer request to the club, stating a preference to join Manchester United, Liverpool, or Arsenal. Sir Alex Ferguson ultimately brought him to United. And both men have since just praised each other's attitudes and styles while winning titles after titles.
He won four Premier League titles with United and is now a Premier League Hall of Famer.
Honourable Mentions:
Robert Lewandowski (Dortmund to Bayern Munich)
Sol Campbell (Tottenham to Arsenal)
Michael Owen (Liverpool to Manchester United)