In the smartphone world, we have seen the drastic change in charging technology that is implemented in most flagship devices. From wired charging to true-wireless charging via air, all have been introduced in the last decade. People are becoming busy day by day and as smartphones are an important part of the lifestyle, no one wants to wait for a longer charging time. Even though they do not want to wait for a longer charging time, they also want longer battery life.
Keeping that in mind smartphone companies had started to increase the battery life of their smartphones first, because the most important thing for a smartphone is a longer battery life that consumers were demanding for a long time. The battery capacity started increasing from 3,000mAh to a whooping 7,000mAh and in some special cases it comes close to 10,000mAh.
On the other hand, smartphones were using the standard 10W charging bricks to power up and this rose a concern of charging times for those huge batteries. So the companies started to increase the charging wattage for every single smartphone model and made fast charging a standard for every smartphone in recent years.

Now we have seen 5,000mAh battery and 30W fast charging as standard criteria for most of the smartphones from mid-range categories. In wired charging, we have seen flagship devices come with around 100-120W of fast charging support, but most of those devices have a battery capacity lesser than 5,000mAh which allows the company to market their smartphones by showing faster charging time. Nowadays we have seen some of the brands have successfully achieved a faster charging time of around 20 minutes with a standard '4,000mAh' battery.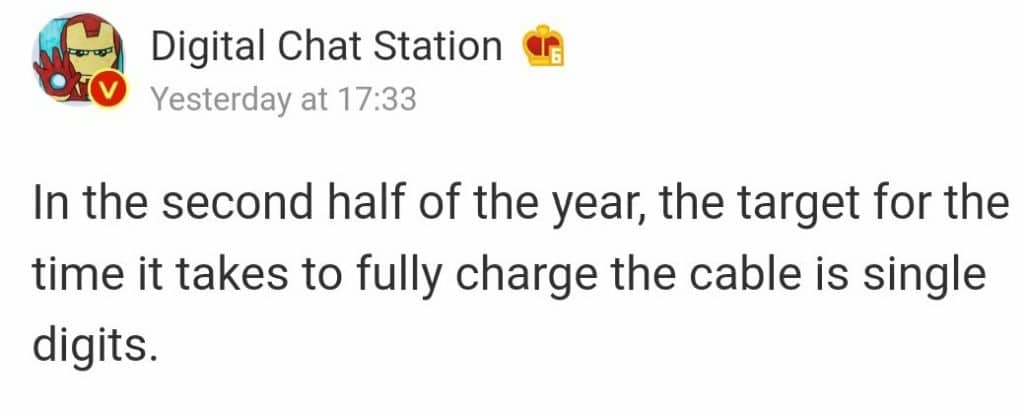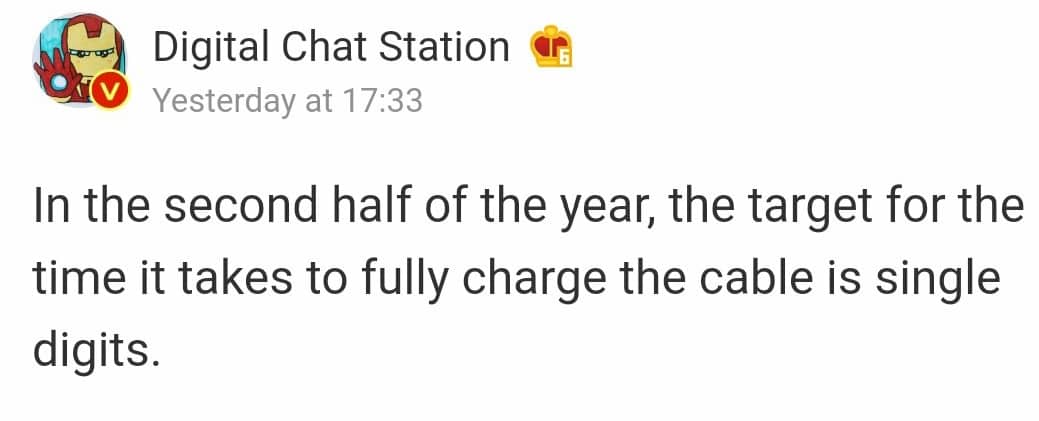 According to Digital Chat Station, smartphone brands are going to come up with such a high wattage fast charging tech that will be able to charge the smartphones in less than 10 minutes. Yes, you read it right, less than 10 minutes or as per DCS "time takes to fully charge the cable is single digits". According to the tipster, these smartphones will be launched in the second half of 2021. So it is safer to assume that from the month of July we can expect smartphones with such extensive fast charging supports.
The only suggestion we would like to give all the companies to provide higher battery capacity, that is above 5,000mAh, and enable fast charging like 65W or above on them. So that consumers can get the satisfaction of using high-end devices with longer battery life. Usually, flagship smartphones have high-end configurations that use more battery than any mid-range devices and it drains faster than any other smartphones. So a bigger battery with fast charging facility will be a cherry on the top.
Also Read: