- Advertisement -
Finally, Lenovo launched the heavily teased Xiaoxin Air 14/15 2021 laptops yesterday, along with many new laptops at its launch event in China.
These new laptops are powered by the new Intel Tiger Lake refreshed processors, here only by the new Core i5-1155G7. Intel has silently launched two new processors of their TGL-R series, and MSI Summit E16 Flip Evo laptops are already available with these CPUs.
Yesterday, Lenovo also launched the new Xiaoxin Air 14/15 laptops with Intel Core i5-1155G7 processor. At the same time, the Xiaoxin Air 14 can push the CPU up to 28W, whereas the Xiaoxin Air 15 can push up to 35W.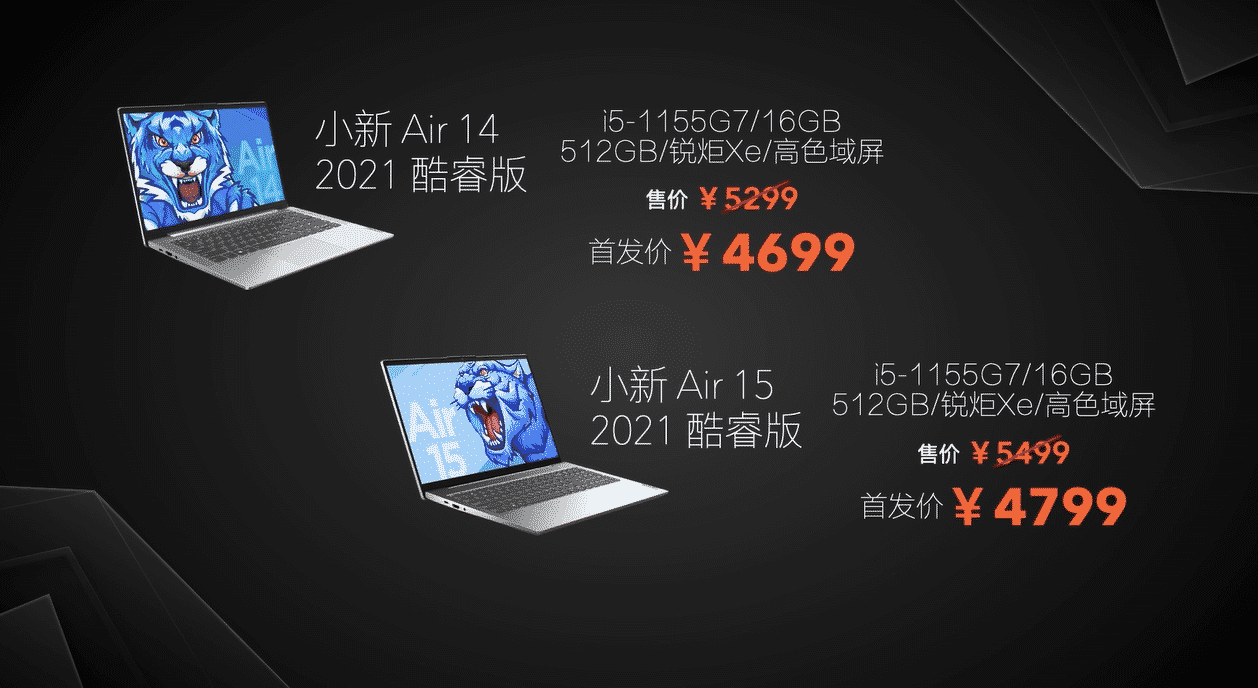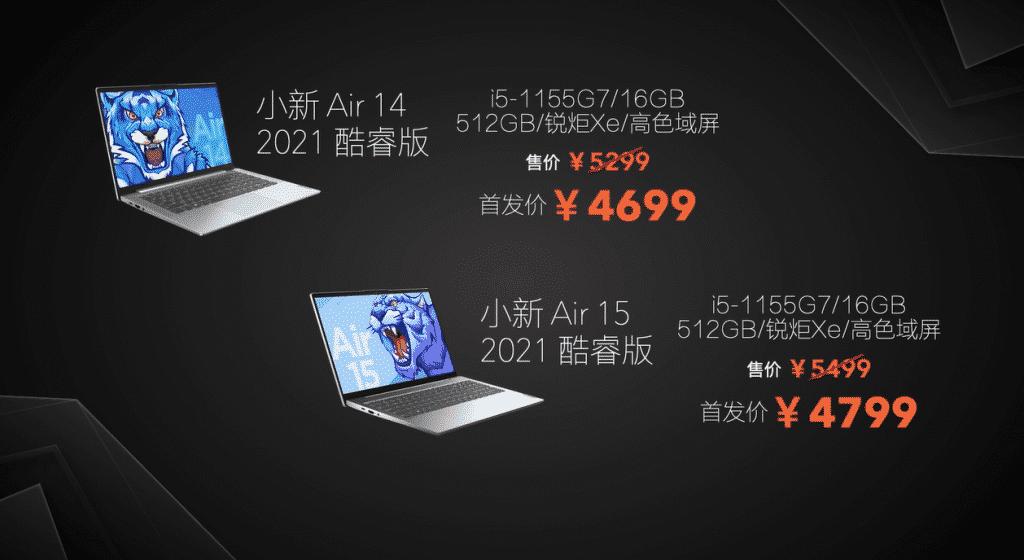 - Advertisement -
The Core i5-1155G7 still comes with 4 cores and 8 threads, with onboard Intel Iris Xe graphics featuring 96 Execution Units, so expect better graphics performance than last-gen. It features a lower base clock speed of 2.5 GHz than the 1145G7; however, the boost will increase to 4.5 GHz.
While the Xiaoxin Air 14 comes with a 14-inch display while the Xiaoxin Air 15 sports a 15.6-inch display with a 1920×1080 resolution 100% sRGB colour gamut, a matte display, also supporting DC dimming.
In terms of ports & connectivity, the laptops features a full-featured USB-C interface, dual USB-A 3.2 interfaces, and supports WiFi 6. While the Xiaoxin Air 14 sports a battery capacity of 56.5Wh and weighs about 1.38kg; the Xiaoxin Air 15 comes with a 70Wh battery and weighs about 1.76kg.
- Advertisement -
Coming to the pricing & availability, the Lenovo Xiaoxin Air 14/15 2021 laptops will be available for purchase on 11th June in China like the Yoga 14c Ryzen Edition and Yoga 13s Ryzen Edition. The Lenovo Xiaoxin Air 14 2021 laptop has a starting price of 4699 yuan or 53,391 INR or 735USD, and the Xiaoxin Air 15 2021 has a starting price of 4799 yuan or Rs. 54,549 or 750.5USD.
- Advertisement -