- Advertisement -
Yesterday, Lenovo in China has launched a whopping 38 new products and among them, the new Lenovo AIO 520 is an important product. This all-in-one PC looks similar to Lenovo's AIOs that the company is making for quite some time now, however, with some key improvements.
The Lenovo AIO 520 is equipped with a 27-inch or 23.8-inch display covering 72% NTSC colour gamut and an adjustable 30° angle. The AIO has a full load noise of just 33dB while the display has passed the dual certification of TÜV Rheinland's low blue light, and there's no flickering.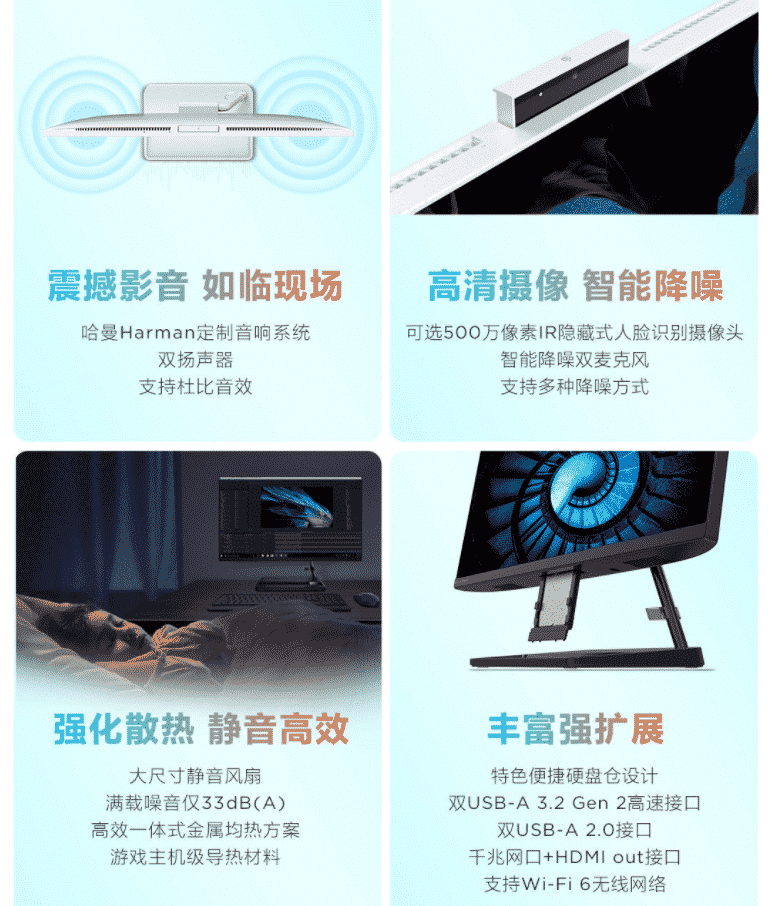 For performance, you have the latest Intel 11th generation Core processors, most probably the Tiger Lake-H CPUs with 35W+ TDP. It is coupled with 16GB dual-channel memory and both SSD & HDD combo; additionally, you have optional MX 450 graphics if you want to.
- Advertisement -
It is equipped with dual Harman Kardon tuned speakers, a lifting camera, a silent fan, and a pull-out hard drive bay. In terms of connectivity and ports, you have WiFi 6 support and dual USB-A 3.2 Gen 2 ports, dual USB-A 2.0 ports, Gigabit Ethernet ports, and HDMI output ports.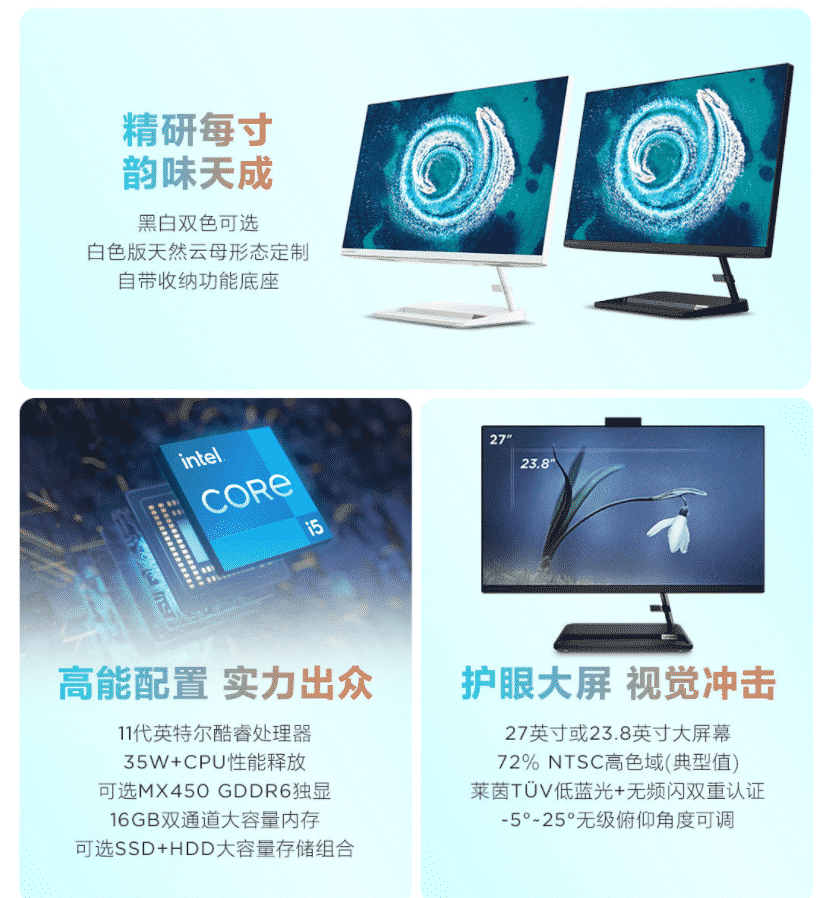 As per the banners, it looks familiar to any of Lenovo's AIOs with sleek bezels and a familiar stand. It will be available in black and white colours while both the wireless keyboard and mouse are of the same colour as the stand. 
The white model is customized with natural mica; the price of the new Lenovo AIO 520 ranges from 4999 yuan to 5999 yuan, i.e. Rs. 56,820 to Rs. 68,194 or 781.52USD to 937.86USD. Here are the pricing details: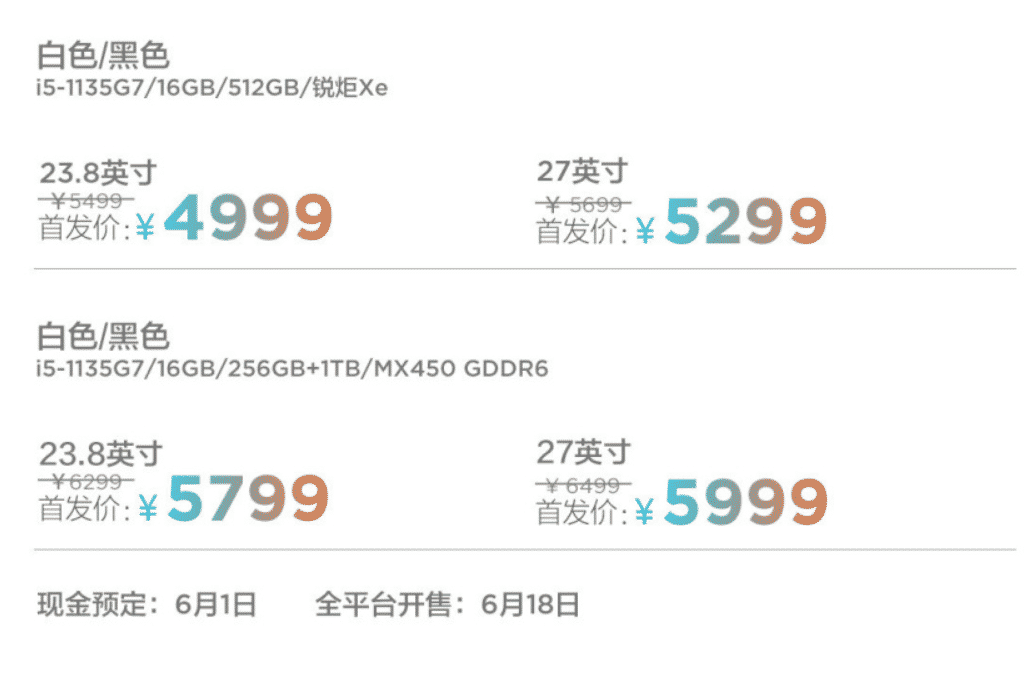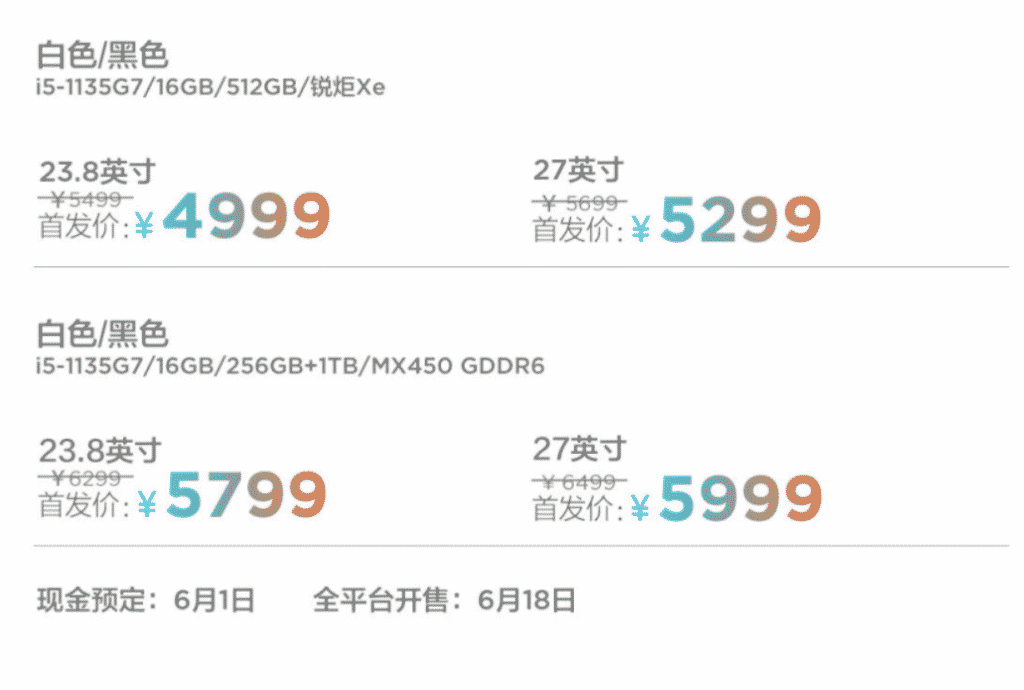 - Advertisement -
As you see, the base 23.8-inch variant with Core i5-1135G7/16GB RAM/512GB SSD will cost 4999 yuan while the same specced 27-inch variant will cost 5299 yuan.
Whereas the 23.8-inch variant with Core i5-1135G7/16GB RAM/256GB SSD + 1TB HDD and GeForce MX450 GPU will cost 5799 yuan while the 27-inch variant will cost 5999 yuan.
- Advertisement -