The Chinese electronic giant Xiaomi launched Mi 11 Pro and Mi 11 Ultra earlier. The smartphone came with the biggest CMOS sensors ever seen before on a handset. But what interested people the most was the new secondary display installed at the backside of the device which can help you see your notifications.
This feature wasn't new in the industry but new enough for people to applaud the innovation. But after using the device for a while, a few of the reviews were not much encouraging. The major outcry has been about the lack of utility about the device. However, it looks the Xiaomi has listened to the public's voice and is ready to bring a few changes.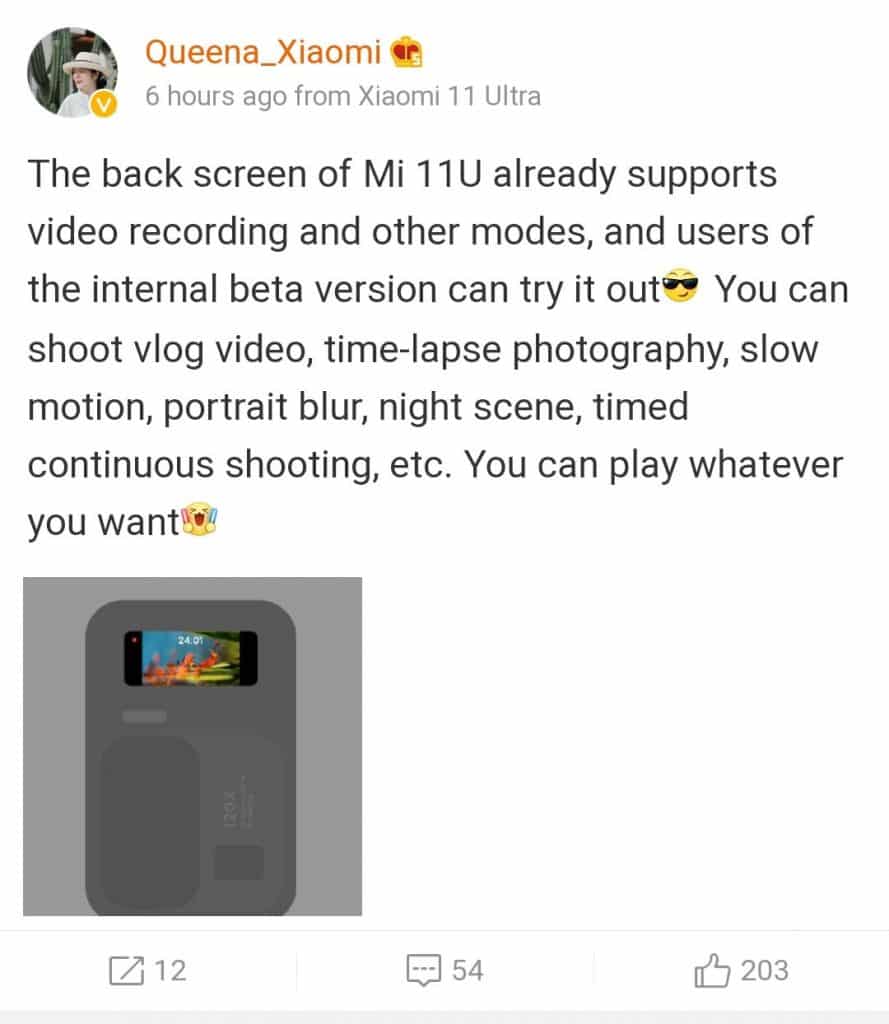 According to a report, the latest internal beta build for the Mi 11 Ultra allows the rear display to do a lot more than what it was doing earlier. That includes video recording, slow motion, time-lapse, portrait mode, and night mode.

The date this new build will be launched is still unknown, however, one could expect it to surface in less than a month or so. But all of these new additions will only make the whole contribution of screen and camera even better.
Also Read: