Samsung's Galaxy S20 FE was of the best affordable flagships last year, and this year, they announced its 5G edition with Snapdragon 865 chip inside it. Well, a lot of people have appreciated these FE or Fan Edition smartphones that bring their flagship specs at an affordable price point.
So, the Galaxy S21 FE smartphone is the next big thing we are all looking for; however, the biggest doubt we had in our minds is whether or not it will be equipped with a Snapdragon 888 chip or an Exynos 2100 chip.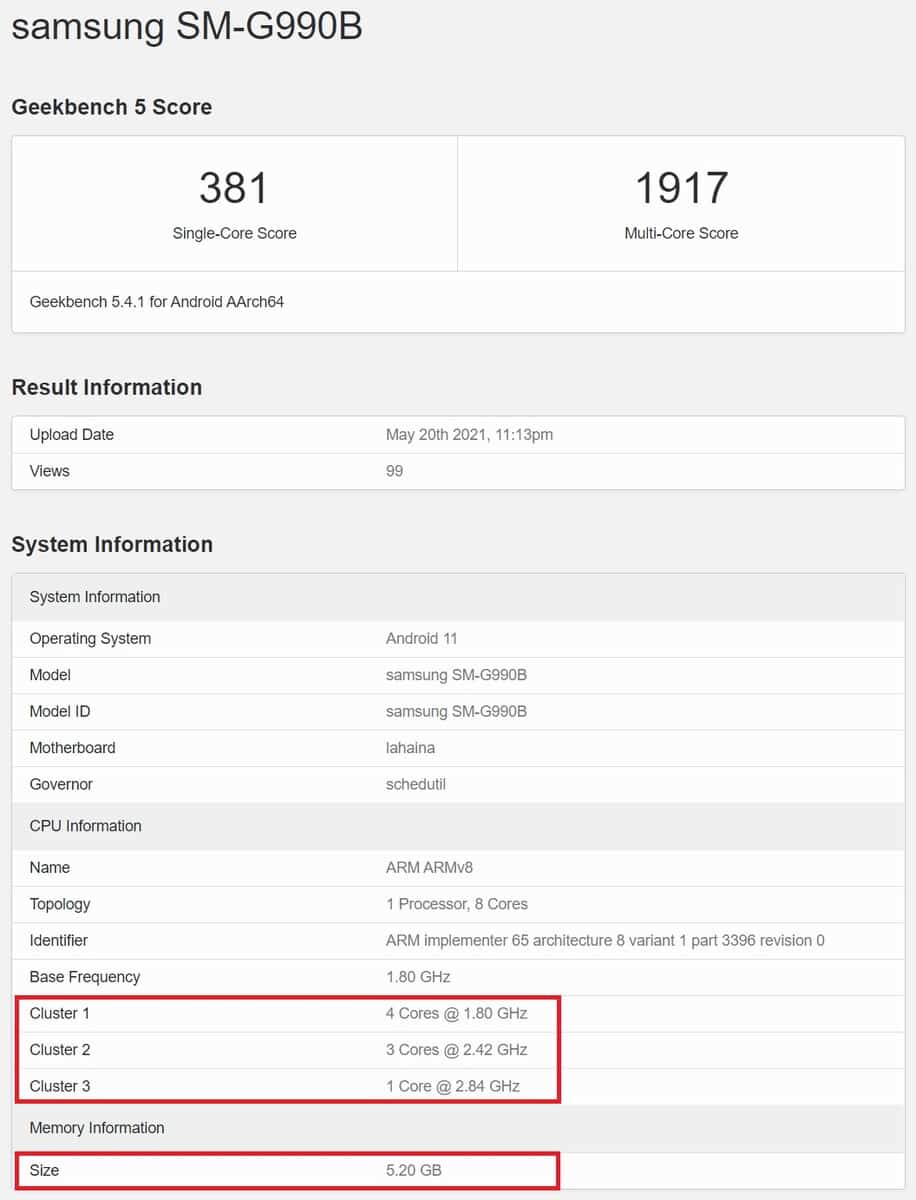 A recent Geekbench result for the device with model number "SM-G990B", that has already been associated with the Samsung Galaxy S21 FE. So, it should include CPU information and cluster information that corresponds to the specs of the Snapdragon 888.

The CPU core configuration details at 4 cores clocked at 1.80 GHz, while 3 cores clocked at 2.42 GHz, and the prime core clocked at 2.84 GHz, pretty identical to the Qualcomm Snapdragon 888's configuration. So, it can be preassumed that the upcoming Snapdragon S21 FE will feature a Snapdragon 888 and no Exynos as of now.
To reduce the costs of the device, there has to be some kind of cut-down, and it has been made to the RAM of the device. The Geekbench listing states only "5.20 GB" for the memory size, meaning it sports 6 GB RAM for the upcoming Samsung Galaxy S21 FE. 
This makes sense as even the base Galaxy S20 FE comes with 6 GB and 8 GB options; however, it's glad to see Snapdragon 888 on the S21 FE, scheduled to launch in August.