Viewsonic has a wide portfolio when it comes to displays and has a unique portable monitor that can extend your content from laptops and mobile devices. It is a great product who love bigger displays and like to watch movies or entertainment a lot without having to buy a laptop as a whole.
With just one connection from your smartphone or tablet, or laptop, you have audiovisual, power, and touch signal transmission. It can have many applications like seamless mobile work, one-on-one presentations, or just leisure entertainment.
The 16-inch IPS display has a 1920 x 1080 resolution, a 16:9 aspect ratio, and 250 nits of peak brightness, not the brightest but adequate for indoor environments. It comes with 178º viewing angles and a 60Hz refresh rate, covering 45% NTSC and 64% sRGB colour gamut.
Also, it comes with an adjustable wide stand and pivot-able display that supports your multiple working angles. The Viewsonic TD1655 comes with an anti-slip cover, metal case, aluminium stand, and 6H hardness screen; reliability is embodied in the design.
You have got two universal USB Type C connectors to connect to this 16-inch Touch Portable Monitor and supports multiple OS like Windows, Android, Chrome, macOS, iOS and iPadOS. Whereas, you can use the other USB Type C port to charge the monitor up to 60W, so never run down on charge wherever you might go.
The best part is that you only have your smartphone and have to show or edit a presentation urgently; this Viewsonic TD1655 comes with 10-Point Fingertip/Touch Pen support so that you can present or edit anything right from your smartphone with this portable monitor.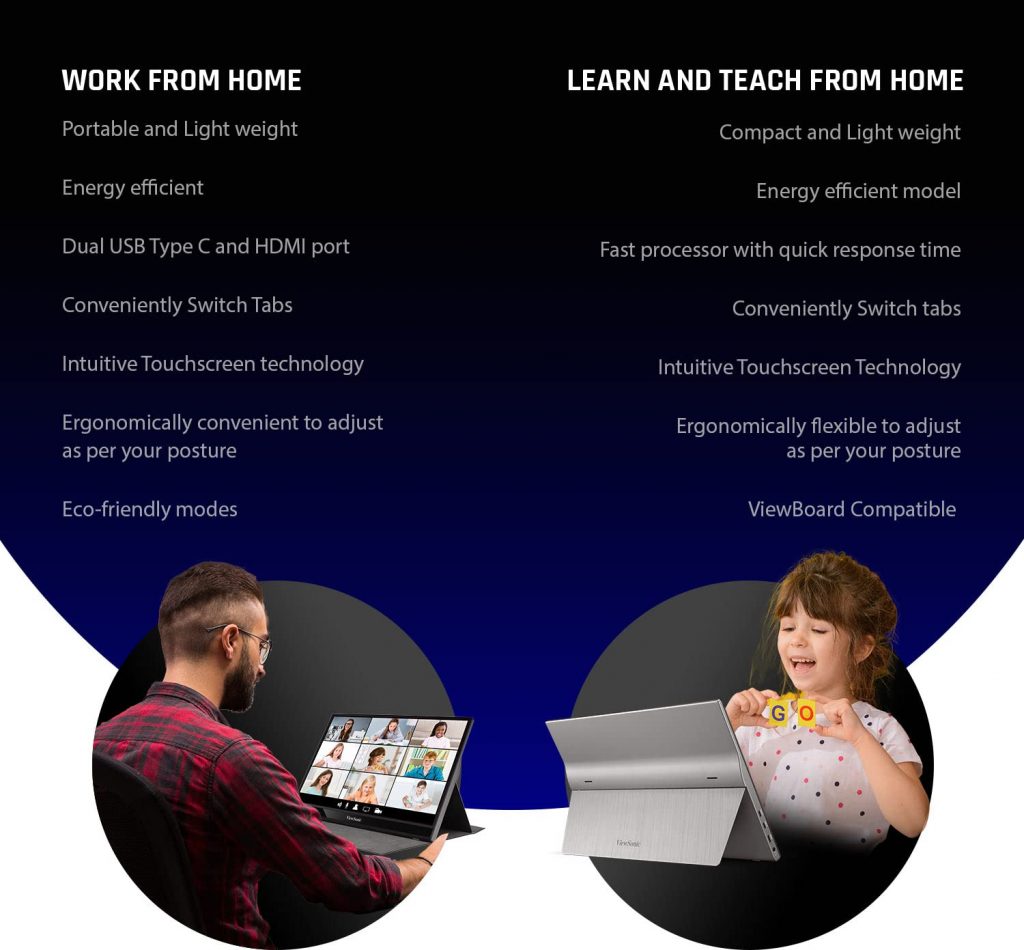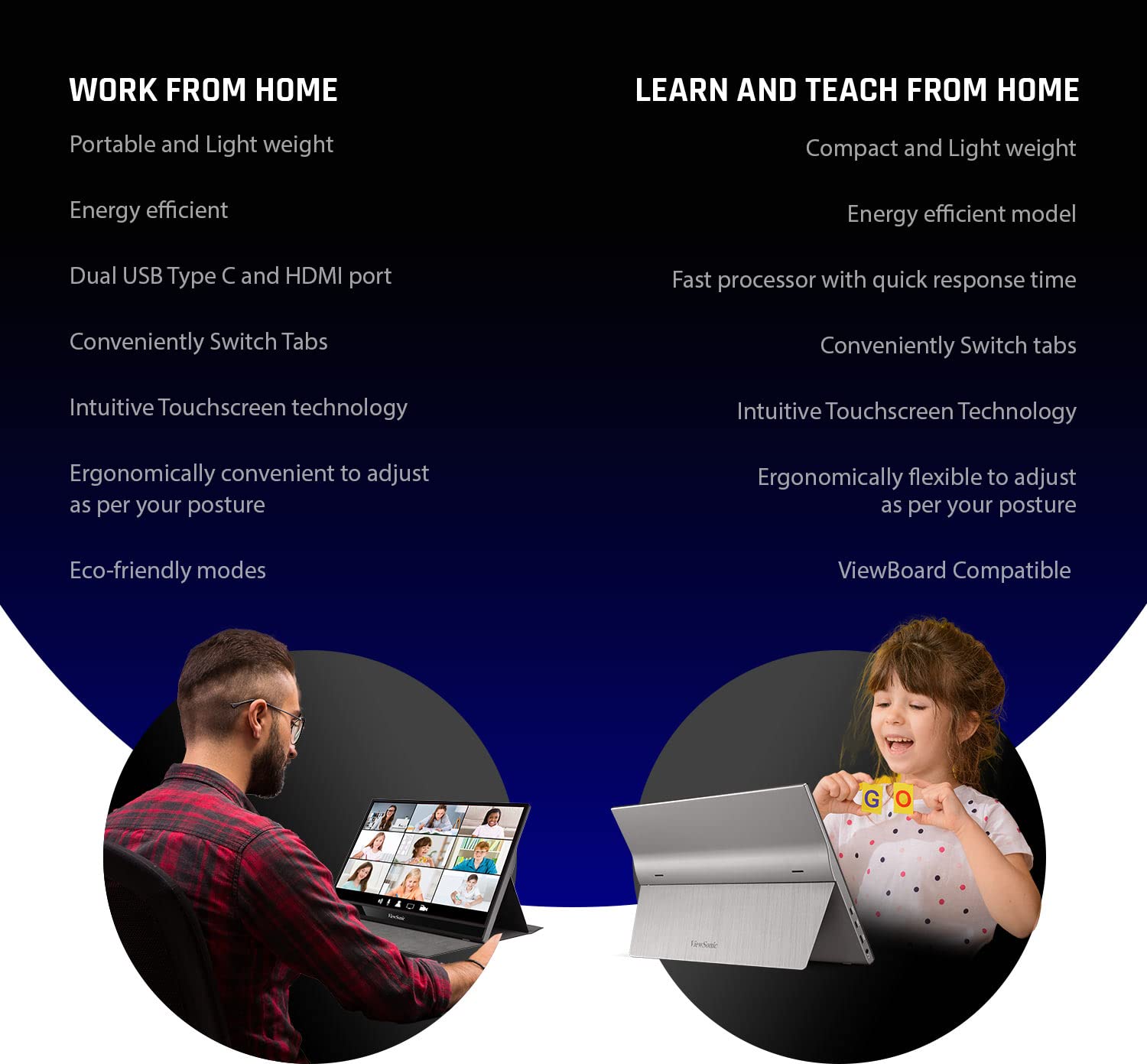 For even gaming or watching movies, this is a great solution; most mobile or tablet users would prefer the Viewsonic TD1655 16-inch Touch Portable Monitor as a cost-effective solution to buying a laptop as a whole.
As of now, we have no details about the pricing and availability, but the Amazon India page suggests "launching soon" along with the No Cost EMI solution as well. As soon as we get any insights about the launch and price, we will keep you updated!