Jon Prosser was the first tipster to share the Google Pixel 6 and Pixel 6 Pro images with us explaining some of its designs from the renders. Those renders were not exact but according to him are kind of similar to the original phone's images which he has seen. So from that article where we had shared those exclusive images of the Google Pixel 6 smartphone series you can get a proper idea on what to expect from these upcoming Google smartphones.
Now coming to another tipster we have spotted some more non-copyrighted images of the Google Pixel 6 which seems to be real. Most probably the smartphones are not real in these images, but you can get another look at these smartphones where you will get to see them in three different colour combinations.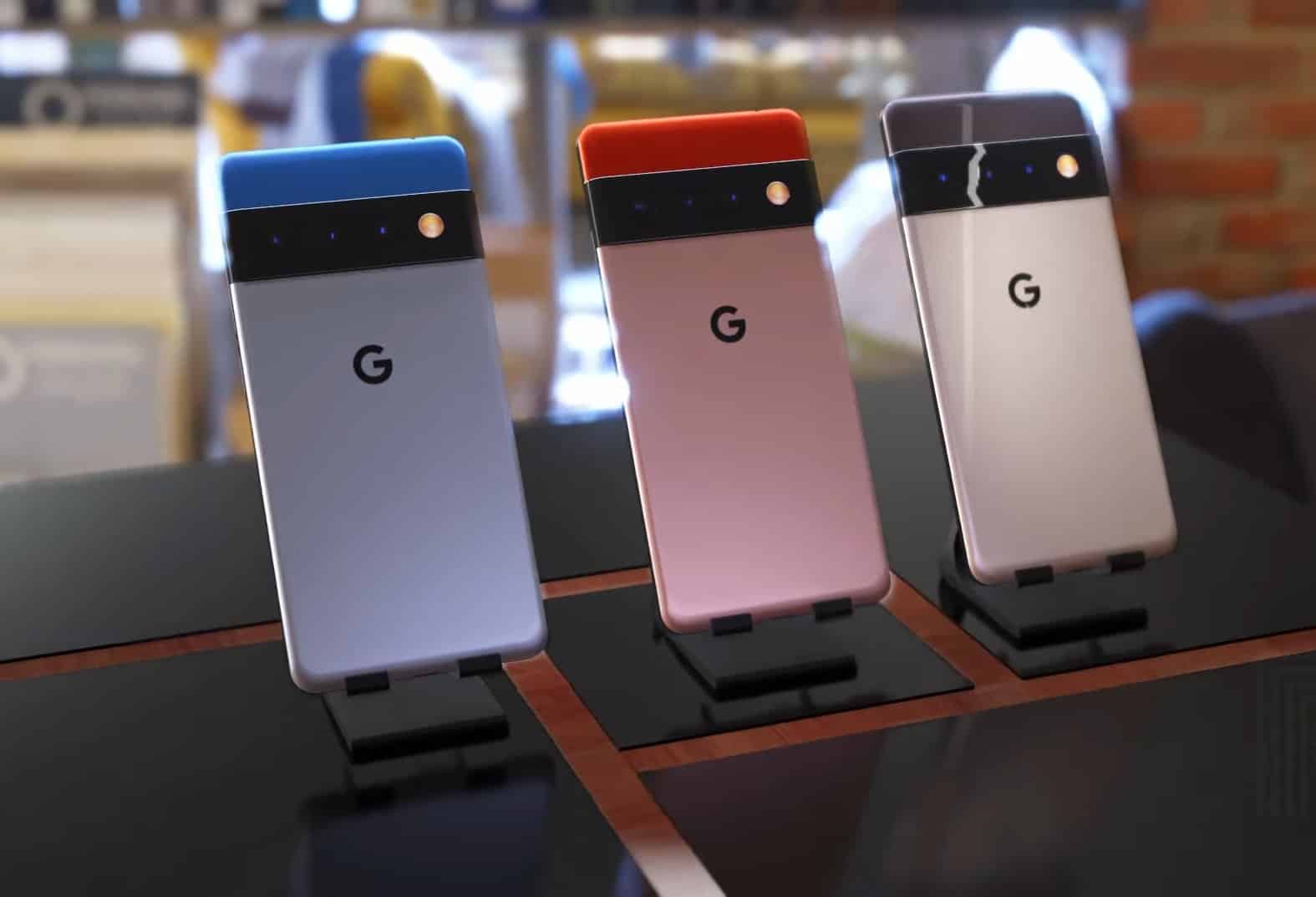 The names of these above colours are – Arctic Blue, Sorta Orange & Mostly Grey. According to the source, these are the only colours Google is planning to implement on the upcoming Google Pixel 6 series.

This year's smartphone lineup has not been confirmed by the company but sources claim that it might take few more months or we can expect them by the end of the year.
Google is also conducting the most awaited Google I/O 2021 event today and the event will start from 10:30 PM in India and you can watch the launch event following this YouTube link.
You can expect the launch of Android 12 along with Google Pixel 5a. We can also expect the launch of Google Pixel Watch and Google Pixel Buds. Other than these there will be several other things that we are expecting.
Also Read: