Things are shaking up at Real Madrid, with Zinedine Zidane rumoured to be leaving the club at the end of the season. According to Marca, the Frenchman has announced that he will not be continuing behind the season to the squad already.
However, the formal decision and subsequent announcement will be made at the end of the season. Of course, that is if the Madrid boss decides to leave the club. Real Madrid have drawn up a shortlist of names to take over the first team should the situation call for it.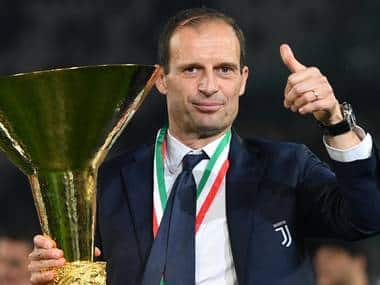 Among those names, Max Allegri is gaining traction fast. The former Juventus boss had a meeting with Real this week, according to Fabrizio Romano. Although the Italian is being looked at by other clubs as well, Real Madrid, owing to their status, are a priority.
That said, it must be confirmed that nothing has been confirmed yet. Allegri is simply one of the candidates that Madrid are looking at as a potential replacement. Florentino Perez reportedly reached out to Allegri three years ago for the job, but the Italian turned down the offer due to his commitment to Juventus.
He has been out of a job since the start of the 19/20 season, when Maurizio Sarri took over the job.
Other candidates are also in the shortlist for replacing Zidane, with club legend and Castilla head coach Raul also among them. The final decision will only be made once Zidane formally informs the club of his final decision.