- Advertisement -
Looking for internet security or antivirus software? Bitdefender is one of the most reputed security solution providers with years of experience, and their options are good to secure your devices with a minimal performance impact.
Recently, they are providing up to 60% discount across all its security software for the first year only. This will help you get a year of security at rock bottom prices, and then if you are ready for a commitment, you can renew the license for few more years.
If you are familiar with Bitdefender security products, you will know there are three of them: Bitdefender Total Security, Bitdefender Internet Security and Bitdefender Antivirus Plus.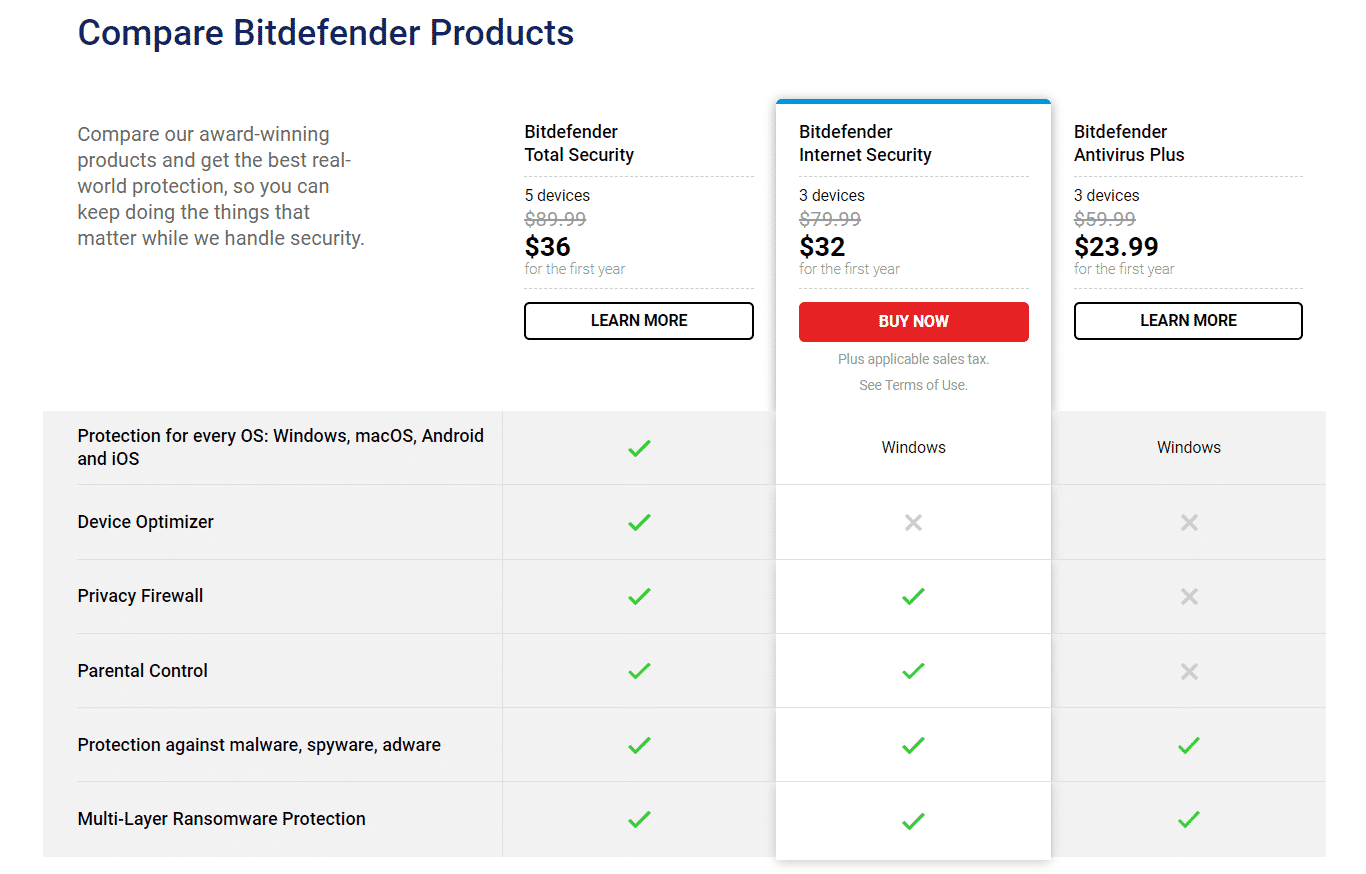 - Advertisement -
Well, the three of these plans have some differences, though, the Antivirus Plus being the very basic one, and you can give basic protection to up to 3 devices regardless of the platform for just $23.99 just for a year. It gives you protection against all malware, adware, and ransomware, i.e., protecting your files against the virus.
If you need a more robust security option, and most people should opt actually is the Bitdefender Internet Security, this also gives security from all the malicious sites and provides a firewall to the open internet. Also, the plan provides you parental control to see what your child is surfing and restrict them.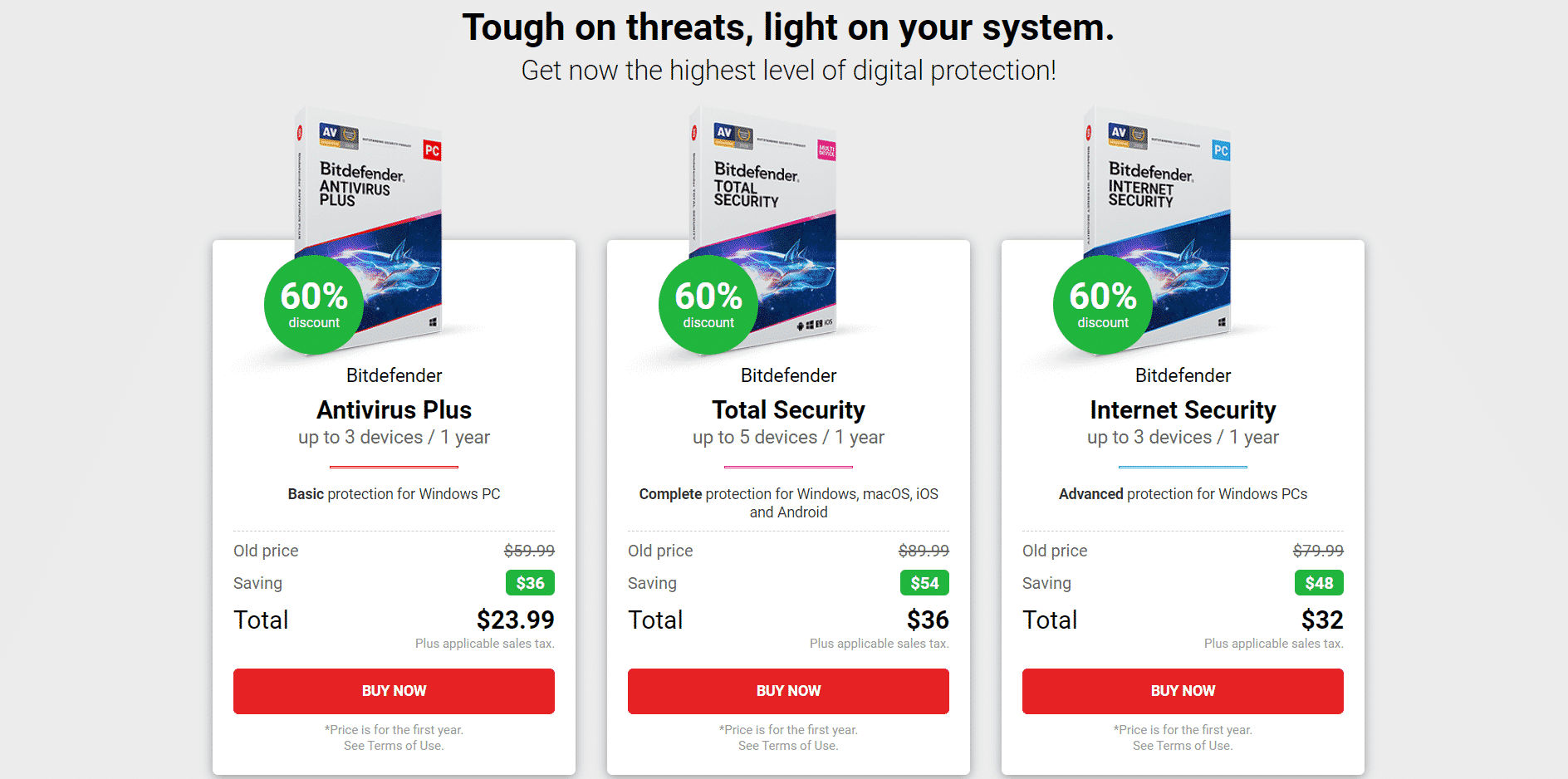 Whereas if you need the best security possible, then go for Bitdefender Total Security that also gives the Device Optimizer option. The Internet Security for a year just costs $32 while the Total Security costs $36 just for the first year.
- Advertisement -
Get any of the plans mentioned above at 60% discount: https://lite.bz/GKAVu
- Advertisement -