- Advertisement -
While we spotted the AMD 4700S PC Desktop Kit for the first time, we were still not sure whether they would hit the market commercially or not. However, it seems that the leaks were true from the disassembled pictures of the kit and now we have some SiSoftware benchmarks as well.
The leaked pictures confirmed that the PC would feature the same motherboard on an Xbox Series X along with a partially disabled 8-core APU along with onboard GDDR6 memory. So, as we know, the situation with GPUs is very bad, it does make sense to provide the Xbox hardware in a Desktop Kit.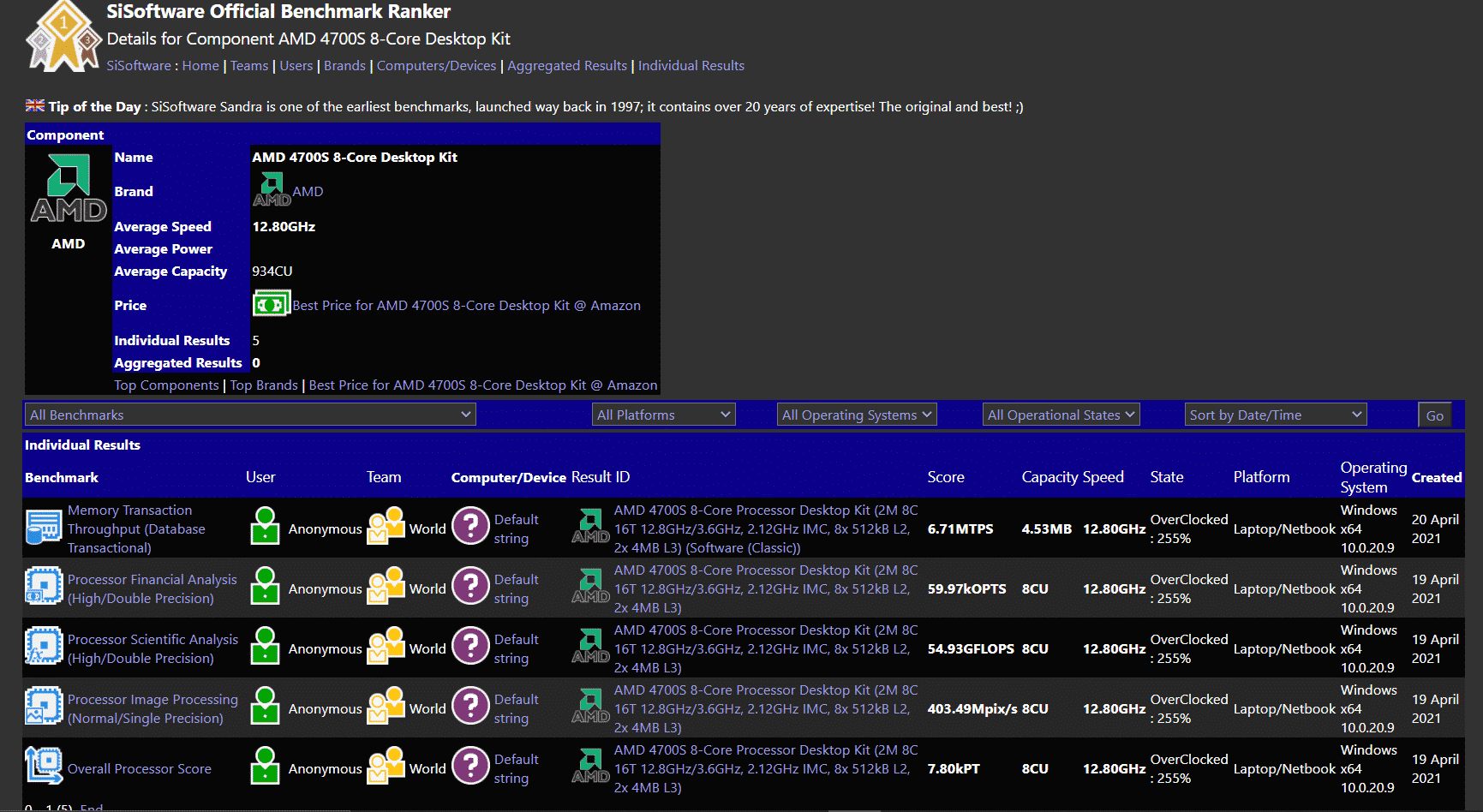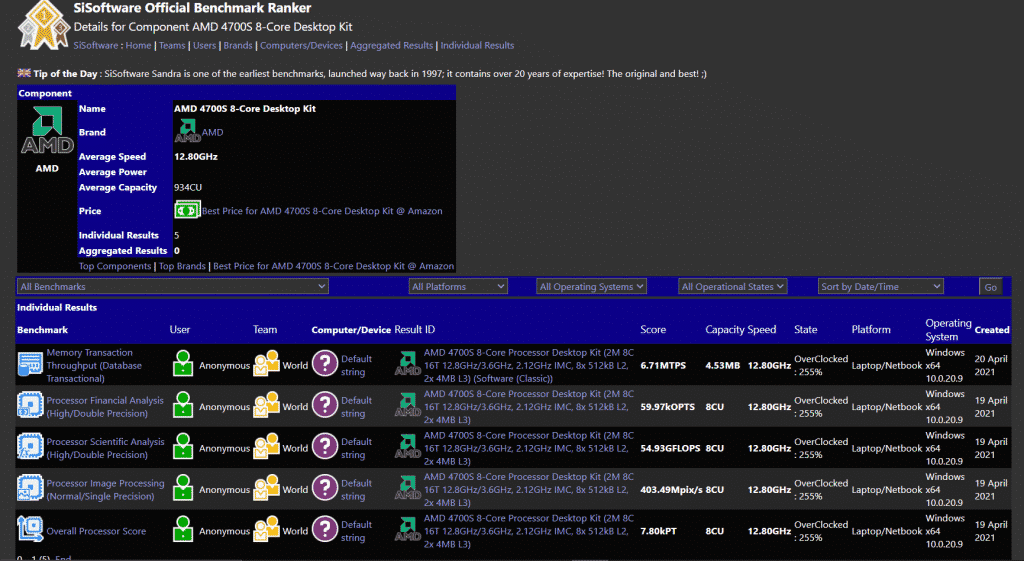 So, the AMD 4700S is nothing but an 8 core and 16 thread chip, based on the Zen 2 core architecture. The CPU clocks up to 4.0 GHz and features a 12 MB cache however, the CPU is much faster than that of the Xbox.
- Advertisement -
In the leaked images, we saw the integrated GPU is disabled. We know that Xbox Series X makes use of a custom RDNA 2 GPU with 12 TFLOPs of computing power, 52 Compute units running at 1.82 GHz, and is powered by 16 GB of GDDR6 memory.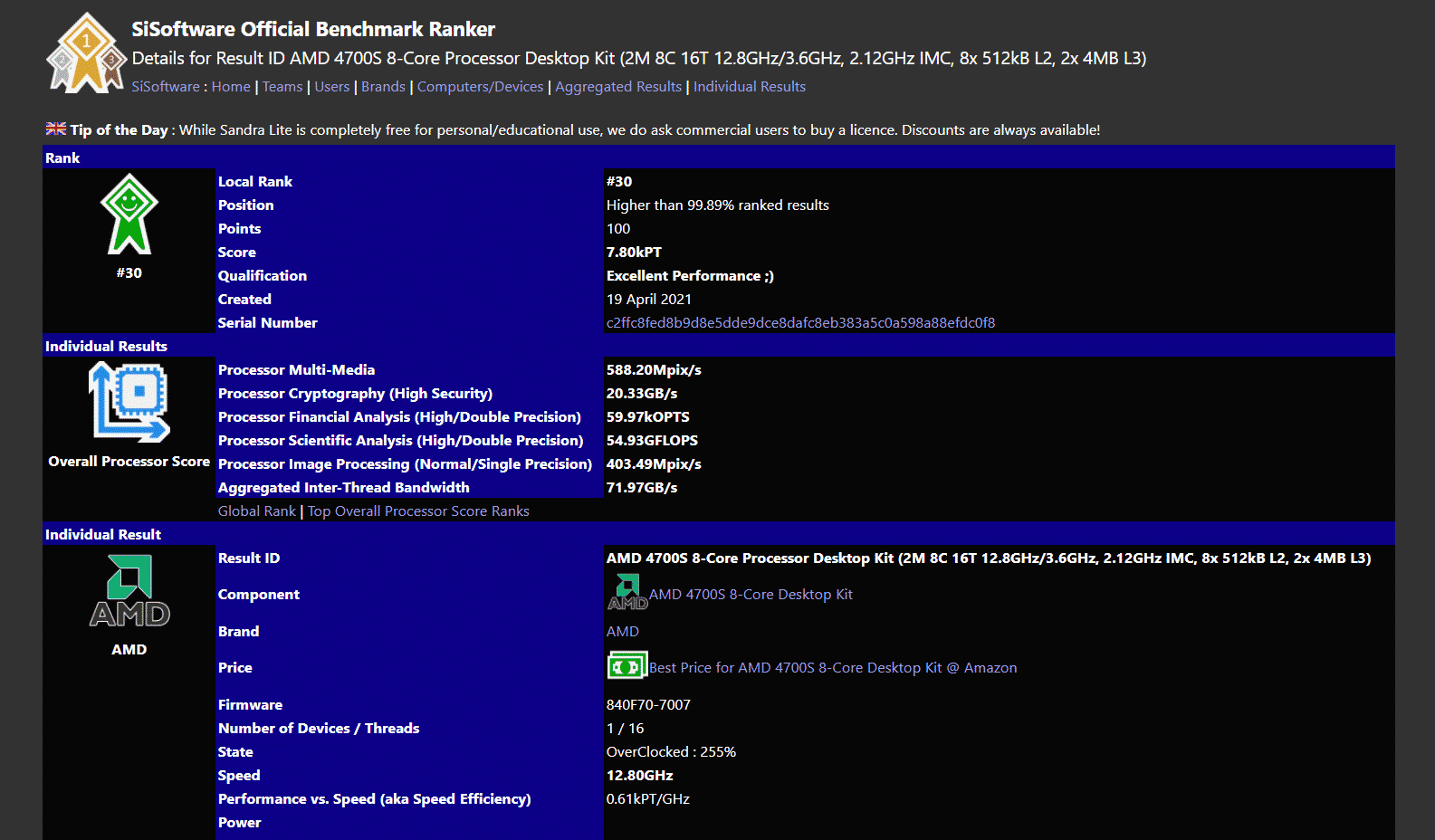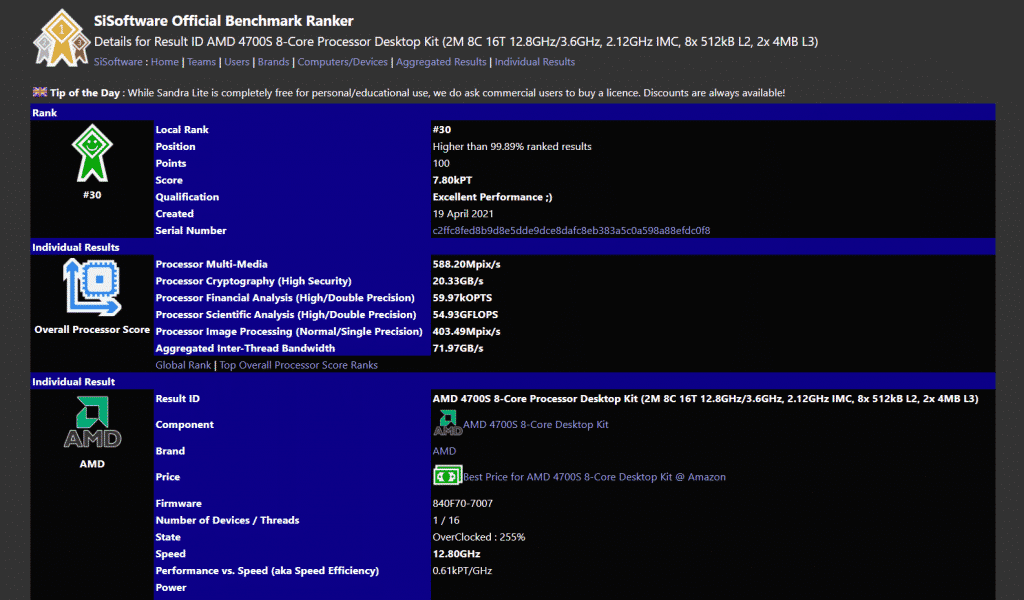 However, setting aside the GPU situation, the Zen 2 processor here posts a good CPU score on SiSoftware with all its 8 cores. It puts an Overall CPU score of 7.80kPT and processors multi-media score of 588.20Mpix/s.
When you compare this with a regular CPU like Ryzen 7 5800X for reference, which posts an 8.37kPT score, you understand how good this CPU is. This could be a game-changing move by AMD if they somehow can bring the 4700S PC Desktop Kit to market when the GPU market is struggling.
- Advertisement -