- Advertisement -
There have been several fast bowlers in the world of cricket, who have been intimidatingly good at their job. It has always been batsmen to face pacers, and it becomes twice the task if there is a duo of the same kind present in a squad.
Here are the ten best duos of all time speedsters.
10. Bob Willis and Ian Botham
This English duo ruled the Tests during the 1970s and 1980s. Complimenting each other's style, Bob Willis and Ian Botham continually played an essential role in The Ashes. Willis had his debut in 1971 and played over 90 Test matches, getting 325 wickets in the process. Botham was an all-rounder who went on to play 100 Tests for England.
9. Trent Boult and Tim Southee
- Advertisement -
The two Kiwis have contributed a huge deal in their national team's consistent displays. Southee has been proving his worth in multiple tournaments throughout his career, 2011 and 2015 World Cups to name two. Boult, on the other hand, has also shown commendable performances throughout.
8. Dennis Lillee and Jeff Thomson
Dennis and Jeff were two immense pacers for Australia, who shaped up one of the best fast-bowling eras for their country. Starting and ending their careers around the same time, they played around 12 Tests and bagged more than 550 wickets.
7. Joel Garner and Michael Holding
Garner and Holding formed an impeccable duo in the late 70s and 80s, giving a significant contribution to West Indian dominating when they played. Joel Garner picked up 259 Test wickets along with his 146 ODI ones.
6. Stuart Broad and James Anderson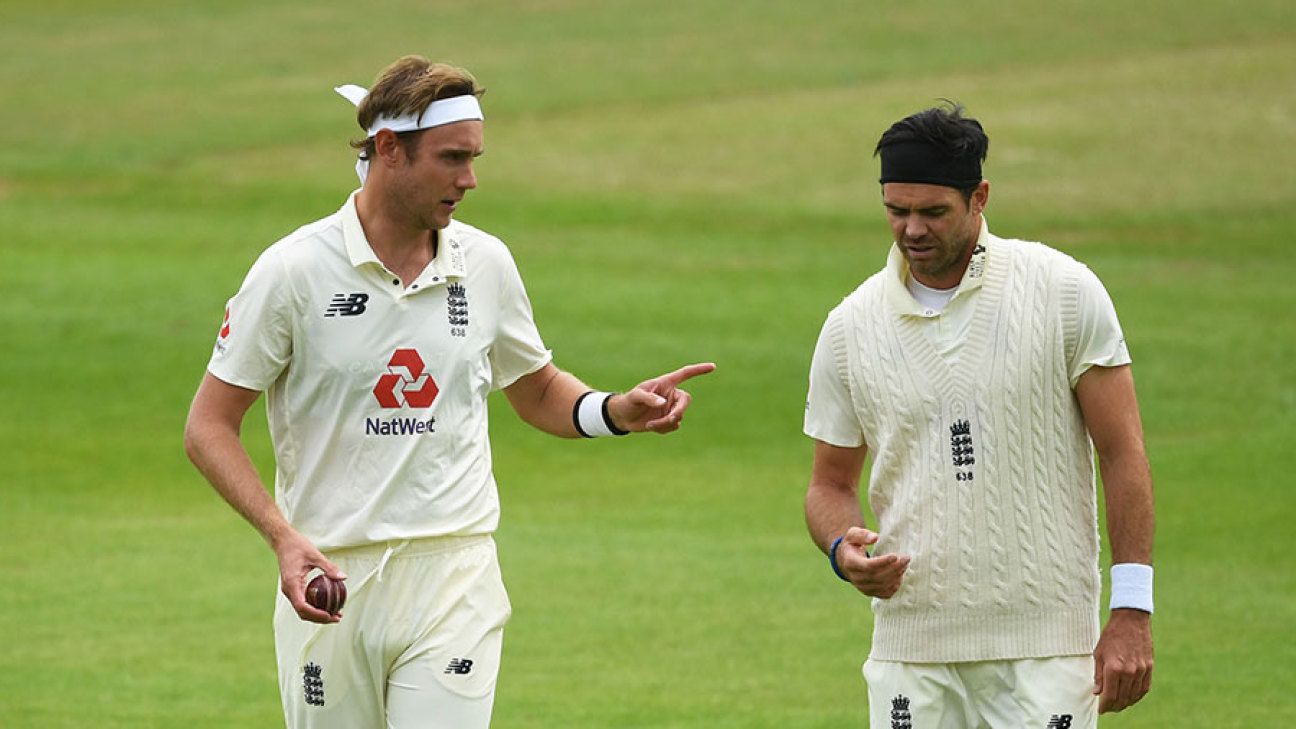 - Advertisement -
This English duo has played a combined 306 Tests, bagging 1131 wickets. Anderson, who has the most wickets in Test cricket when it comes to pacers, has been a prolific player for his team over 160Test matches.
5. Shaun Pollock and Allan Donald
Also known as 'the white lightning', Allan Donald formed a splendid duo with Shaun Pollock. Both of them are honorable presences in the history of South African cricket. Donald holds a personal record of 20 five-wicket hauls in 129 innings. Meanwhile, Pollock has 829 wickets throughout his 12-year career span.
4. Dale Steyn and Morne Morkel
This South African duo greatly impacted test cricket in the late 2000s and early 2010s. Steyn bagged 450 wickets in 93 tests, which includes 26 five-wicket hauls and 5 ten-wicket hauls.
3. Curtly Ambrose and Courtney Walsh
- Advertisement -
This legendary duo played for West Indies in the mid-80s. Walsh was the first to get 500 wickets in Test cricket. Meanwhile, Ambrose has a highlight where he took 7 wickets in just 32 balls. Both of these achievements are extremely commendable.
2. Brett Lee and Glenn McGrath
Being marvels across all formats of the game, this Australian duo was the cause of their country's domination for a long time. Brett Lee is renowned for his yorkers and bouncers.
1. Wasim Akram and Waqar Younis
This Pakistani duo ranks on top of the list due to the impact and longevity they brought. Going on to bag a combined 1700 wickets across their careers, they always kept rivals India on their toes.
- Advertisement -