Intel not only today has made a mark by finally launching 10nm based Tiger Lake-H processors for laptops with up to 8-cores but also launched new Intel vPro® H-series processors for commercial usage. You have the same 5 CPUs in the lineup as you saw with the consumer lineup.
The lineup is led by the eight-core and 16-thread Intel® Core™ i9-11950H — and Intel® Xeon® W-11000 series mobile processors.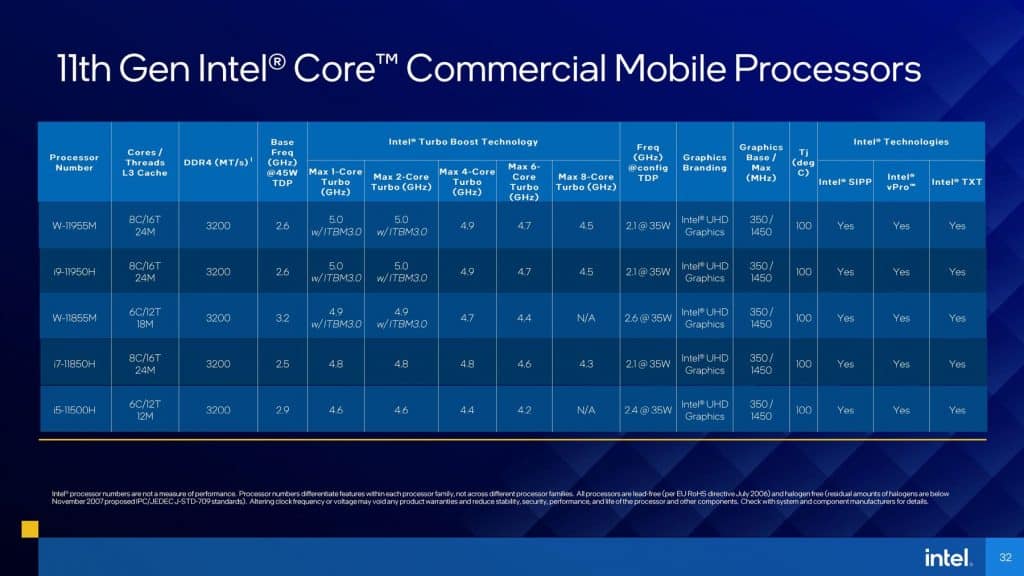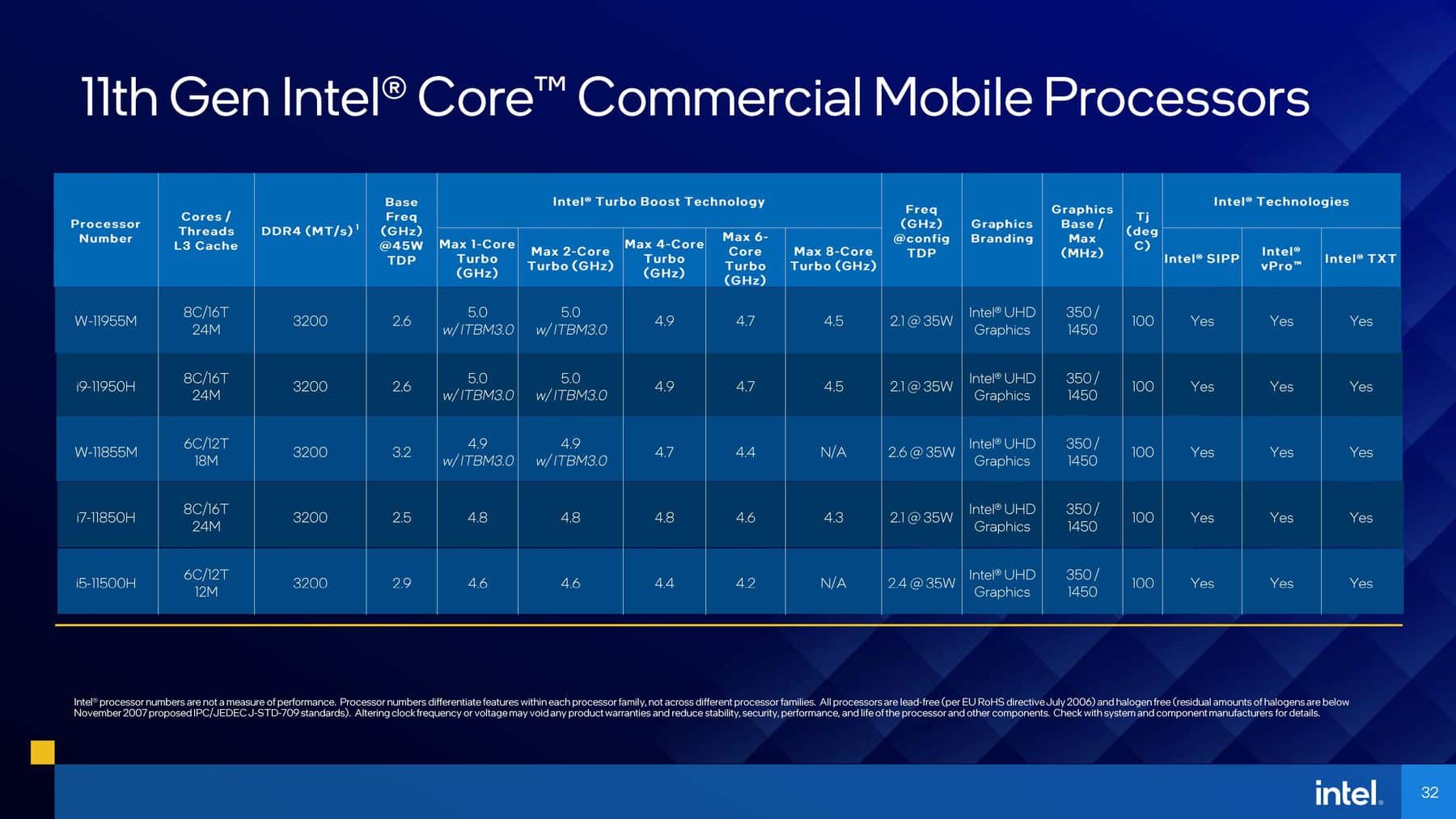 As you see, the lineup consists top-of-the-line W-11955M Xeon CPU with 8 cores and 16 threads, boasting a 24MB cache and a 2.6 GHz base frequency. At the same time, it can achieve a max of 5.0 GHz on both single and dual-core, whereas the max quad-core boost is a whopping 4.9 GHz and 6-core boost of 4.7GHz and a max all-core boost of 4.5 GHz.

Whereas the Intel Core i9-11950H is the same but not with the Xeon tagline, so OEMs could use it on professional laptops for businesses. Then you have a slightly under-clocked Core i7-11850H with 8 cores and 16 threads.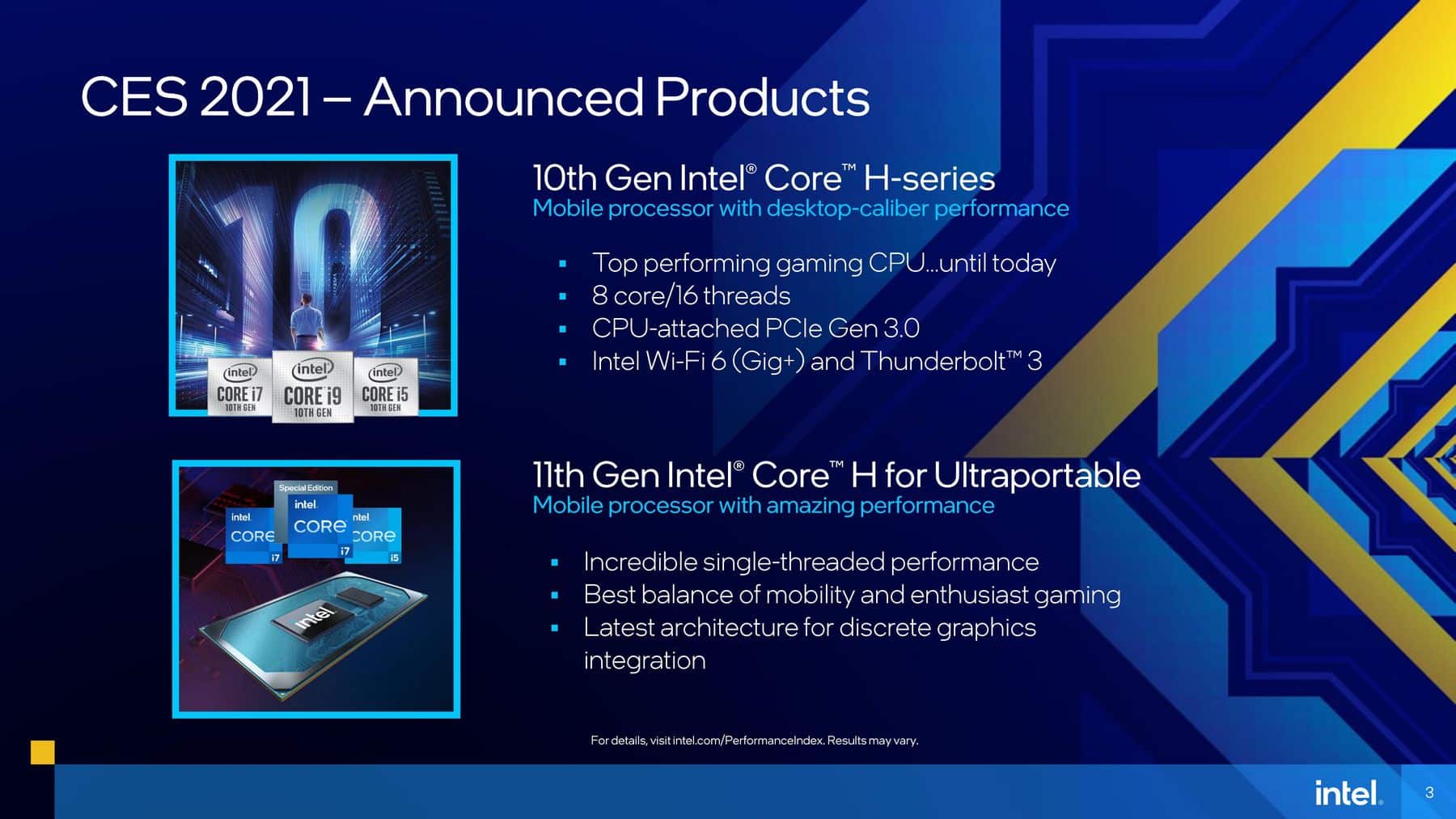 The Core i5-11500H is the lowest in the stack with 6 cores and 12 threads with 2.9 GHz base clock speed and a max dual core boost of 4.6 GHz. Whereas the W-11855M also features 6 cores and 12 threads but comes with higher clock speeds and all Intel commercial features.
Here's the official statement:
Built on the 11th Gen Intel vPro® platform, the unrivalled business-class PC platform delivers comprehensive hardware-based security and breakthrough performance, as well as powerful computing experiences for professional users such as engineers, data scientists, content creators and financial analysts who need to tackle multi-threaded, performance-intensive applications at their desk, or on the go.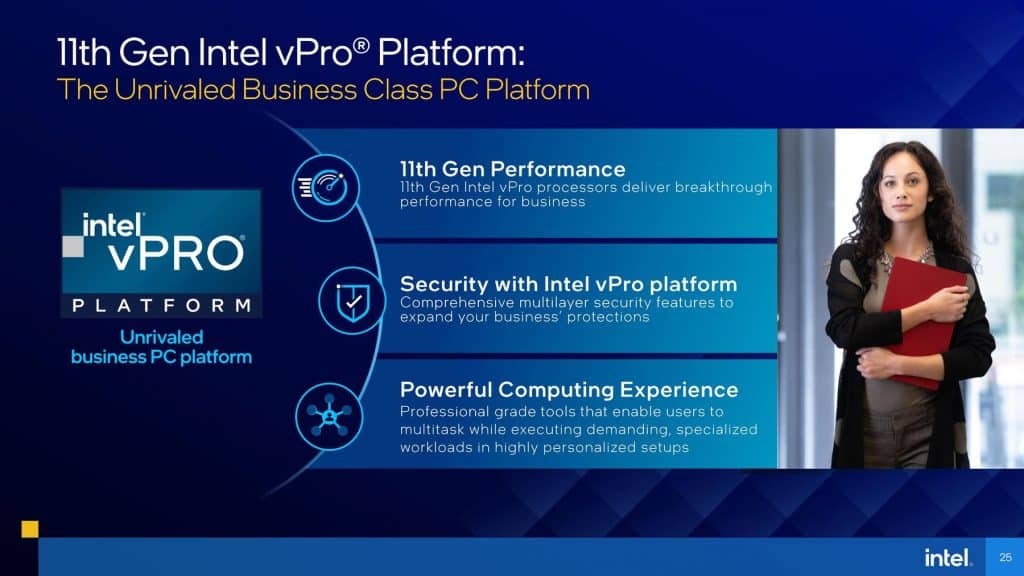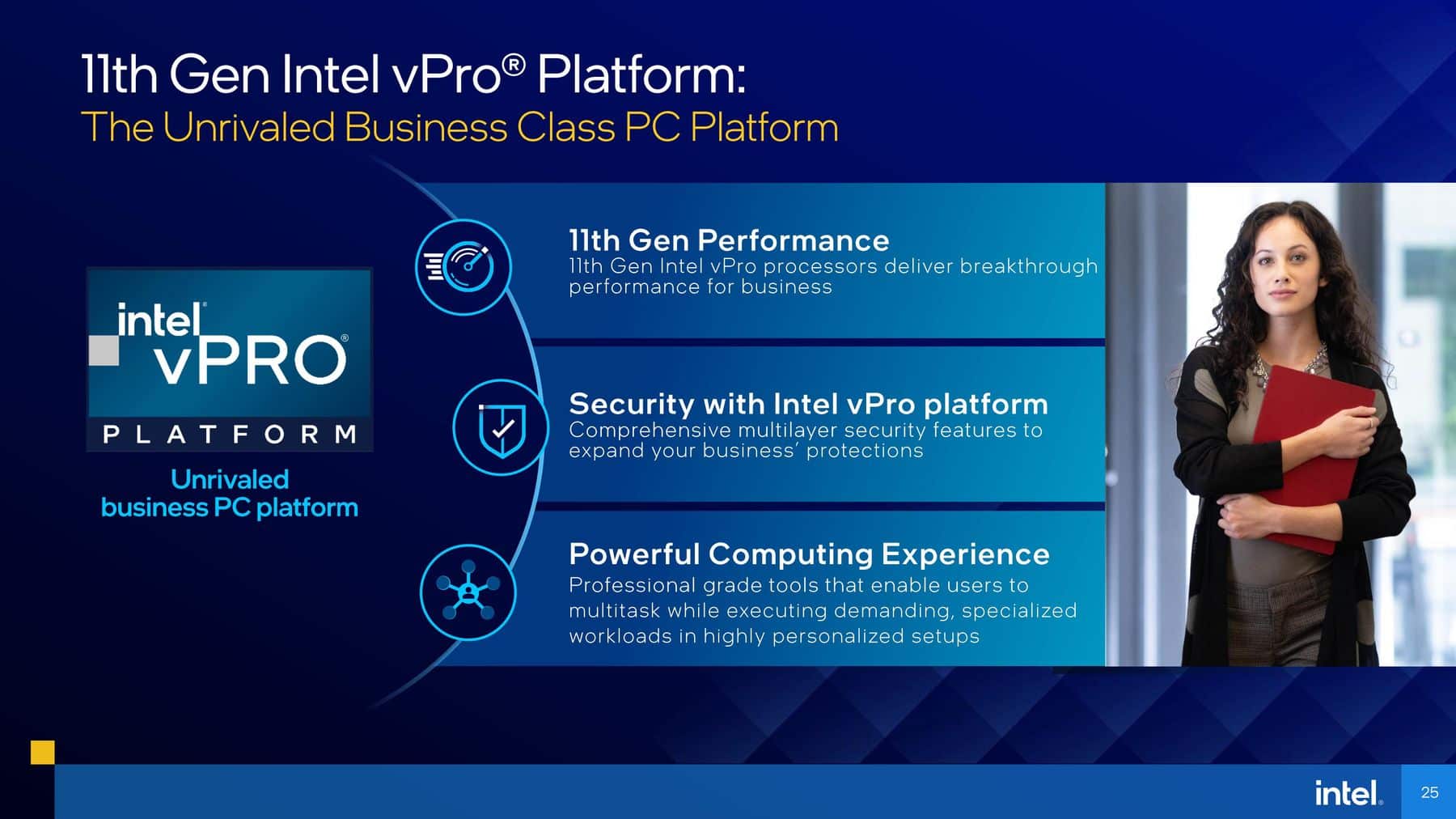 The new 11th Gen Intel® Core™ vPro® H-series processors and Xeon W-11000 series mobile processors unveiled today and, when combined with the new Intel Core vPro platform, offer:
Xeon + Error Correcting Code (ECC) memory.
Intel® Hardware Shield​ — available exclusively on the Intel® vPro® platform, as delivered by 11th Gen Intel® Core™ vPro® mobile processors, provides the world's most comprehensive hardware-based security for business, and the industry's first and only silicon-enabled artificial intelligence threat detection to help stop ransomware and crypto-mining attacks for Windows-based systems. It is also equipped with Intel® Control-flow Enforcement Technology, a ground-breaking technology to help shut down an entire class of attacks that long evaded software-only solutions.
Intel® Total Memory Encryption.
Intel® Active Management Technology.
Intel® Deep Learning Boost​.
In its own slides Intel has compared its latest 11th Gen Core™ vPro® mobile processors against last-gen and has shown up to 29% faster product development relates workloads in SPECworkstation 3.1 and lot faster in all aspects.
You will see these new vPro mobile processors powering commercial and workstation segments this year. Intel has promised to ship more than one million 11th Gen H-series processors to Intel partners worldwide by the launch.