ASUS has already shared the global launch date of its upcoming Zenfone 8 series which is on 12th May. The Asus Zenfone 8 series will have two different smartphones including ASUS Zenfone 8 and Zenfone 8 Flip. These two smartphones will be the non-gaming flagship smartphone offerings of the year from the company. According to some reports, this smartphone series will also launch in India but will be delayed.
So, now it has been finally confirmed by Dinesh Sharma, Business Head of ASUS India, that the upcoming smartphone series will come in India but will be delayed due to the current COVID scenario in India. This tweet has been shared by Mr.Dinesh himself today via his official Twitter account. So, this clearly assures the launch of the upcoming ASUS Zenfone 8 series in India but after the official global launch.
ASUS ZenFone 8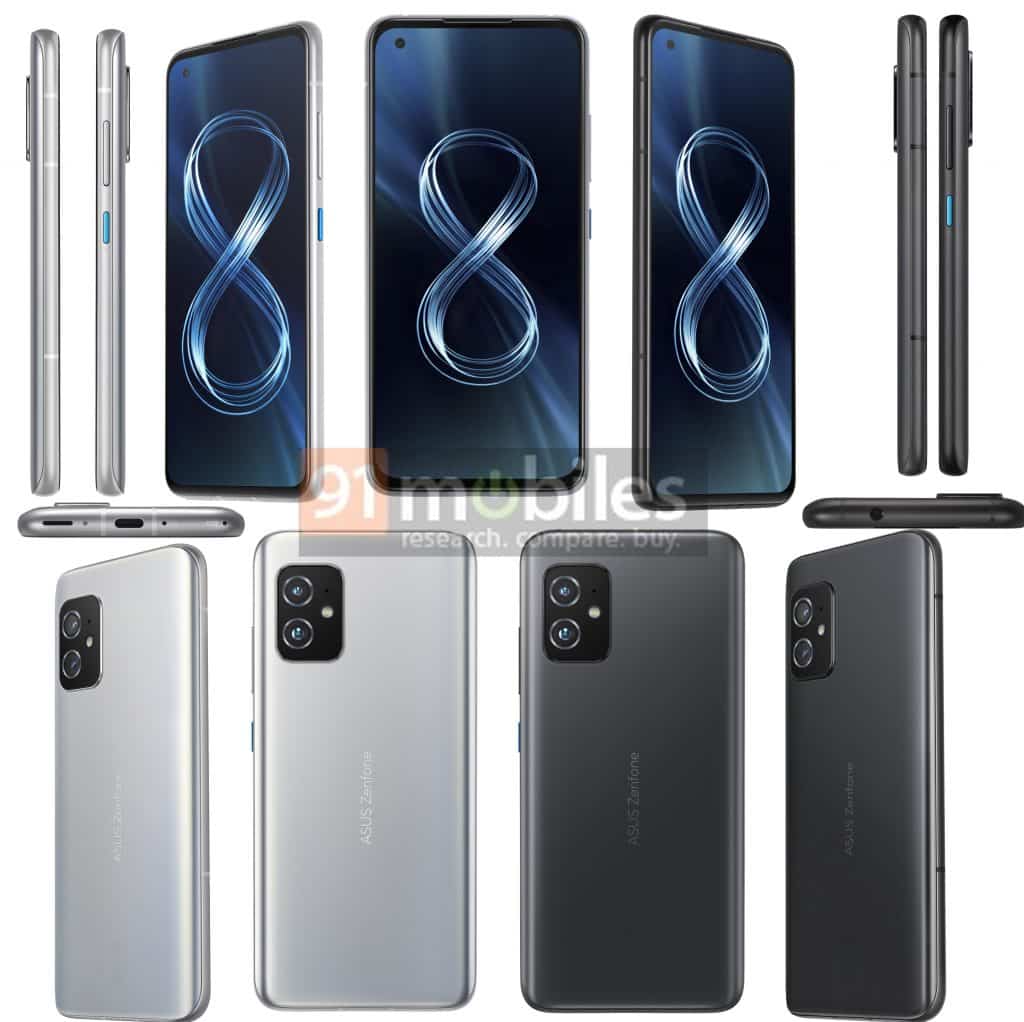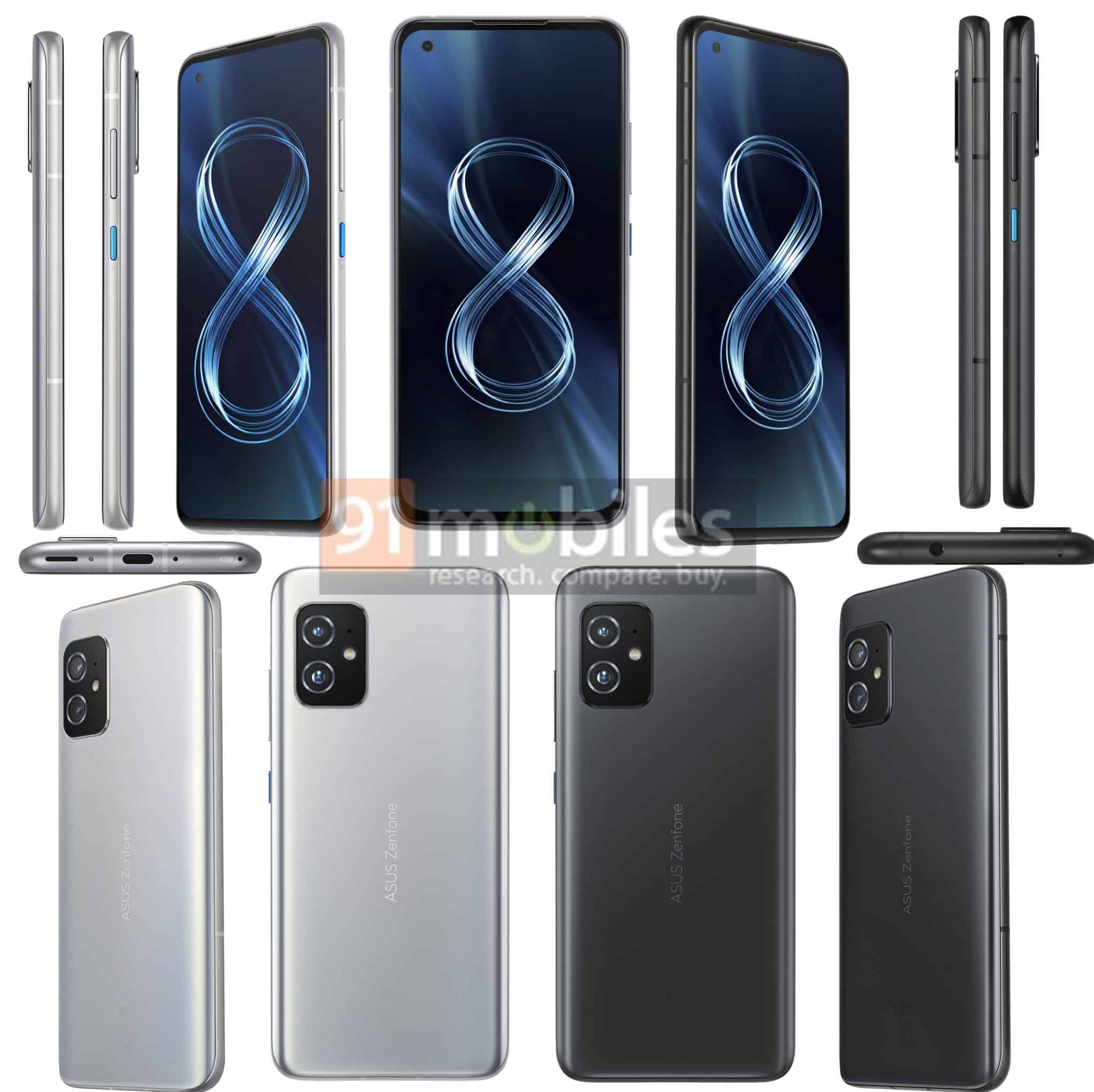 Coming to the design of the Asus ZenFone 8 it seems that the phone will have a very simple design with a simple punch hole cut display and dual-rear cameras at the back. It seems that there will be two different colour variants of this smartphone. ZenFone 8 is a compact smartphone with only a 5.92″ screen size while the ZenFone 8 Flip will have a 6.67″ AMOLED display. Headphone jack and Type-C port are also present in this smartphone.- Advertisement –

The ASUS ZenFone 8 is a smaller model with a 5.92-inch FHD+ display. It gets the Snapdragon 888 chipset coupled with 8GB RAM and 128GB internal storage. There is a dual rear camera system featuring a 64MP primary sensor and a 12MP macro lens, which also supports 8K video recording. As it is a small smartphone, the ZenFone 8 houses a 4,000mAh battery and also supports 30W fast charging. The device measures 148×68.5x9mm and weighs just 170 grams.
ASUS ZenFone 8 Flip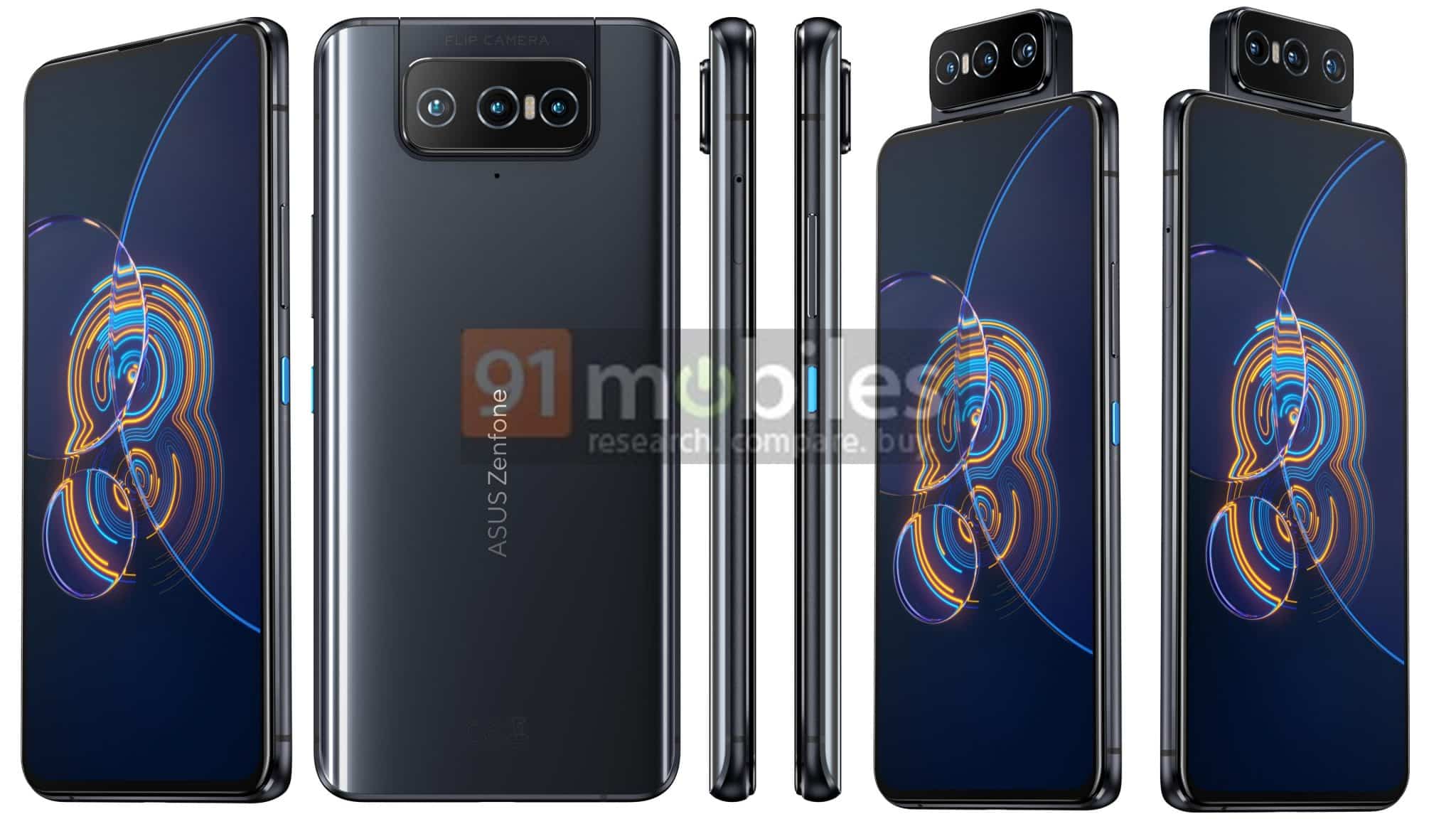 The design of the ASUS ZenFone 8 Flip is similar to its predecessor. The phone has an edge-to-edge display at the front and no notch and punch hole cut because the rear camera module flips 180-degrees to become a selfie camera when required. From the design, it looks pretty basic and there is no more information available right now.
ASUS ZenFone 8 Flip is expected to include a 6.67-inch FHD+ AMOLED display with a 90Hz refresh rate. The phone will be powered by the Qualcomm Snapdragon 888 chipset paired with 8GB RAM and 256GB internal storage. The device will be powered by a 5,000mAh battery and supports 30W fast charging. The motorized camera module houses a triple camera setup including a 64MP main sensor, an 8MP telephoto lens, and a 12MP macro lens, which also supports 8K video recording. The handset measures 165×77.3×9.5mm and weighs 230 grams due to the camera mechanism and battery.
Also Read: