- Advertisement -
Surrounding the Epic vs Apple fight, there are lots of information coming out, such as the deals and spending related to the Epic Games Store. Recently a new trial exhibit has released, which shows that Epic has offered $200 million in Sony to get the first-party PlayStation games on the Epic Games Store.
According to the report, Epic offered Sony "$200 MG+ for 4-6 titles" and awaiting Sony's response. It is unclear that is it $200M per game or $200M for all 4-6 games? Since then, only two Sony-published games have been launched on the Epic Store, ReadySet Heroes and Predator: Hunting Grounds.
There are few other Sony-published games are available on the Epic Games Store, but not exclusively. Horizon Zero Dawn released on the Epic Games Store and simultaneously on Steam, and also the Days Gone's PC release will do the same.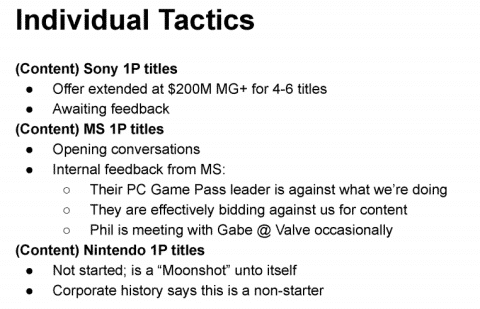 - Advertisement -
Whenever Epic buys an exclusivity deal, it's guaranteeing the publisher of the game a minimum amount of revenue. Now, where the minimum guarantee is $200 million, Epic is even able to break the deal if it makes that $200 million back in sales of the title, which is known as recoupment. During the recoupment, Epic might take 100% of the revenue.
The deal of Borderland showed that only one portion of these exclusivity deals count as recoupable. Along with a minimum guarantee of $80 million for Borderlands 3, Epic paid $20 million for non-recoupable fee and $15 million for marketing, which means Epic had to gain the money back with the help of normal revenue split.
- Advertisement -