Despite the economic slowdown in 2020, the TWS market grew by 78% globally. Production was deeply affected due to COVID-19 protocols in the beginning of 2020 in China. But soon after lockdown was imposed production level had reached it's top most peak.
Within the beginning of Q2, the supply/demand coefficient was nearly 0.72, meaning that in a matter of 2-3 months, demand rose by nearly 30%, and within the year-end, the figure reached 78%.
With the majority of the population having to attend online classes, seminars, studies, tutoring and work from home, the demand grew exponentially and was considered somewhat as an essential equipment.
The production rate and the sales both had exceeded the earlier estimated by a margin of 20%, and the TWS industry skyrocketed in the middle of the crisis. However, the rapid growth is expected to be a bit more stagnant in 2021, and the sales growth in this year is estimated to be in the region of 13%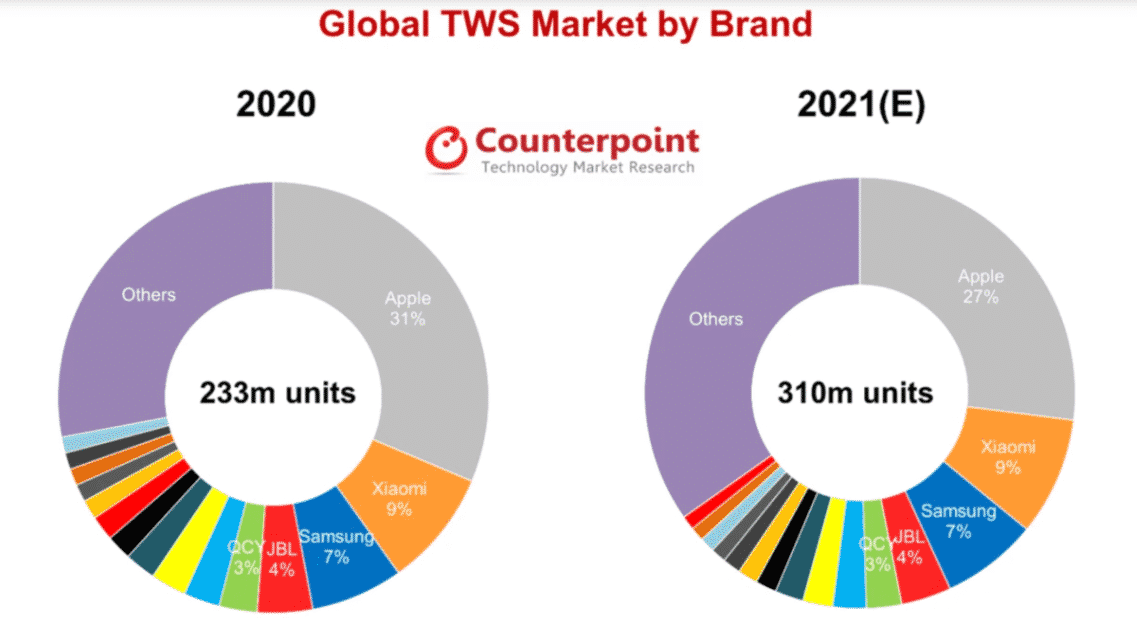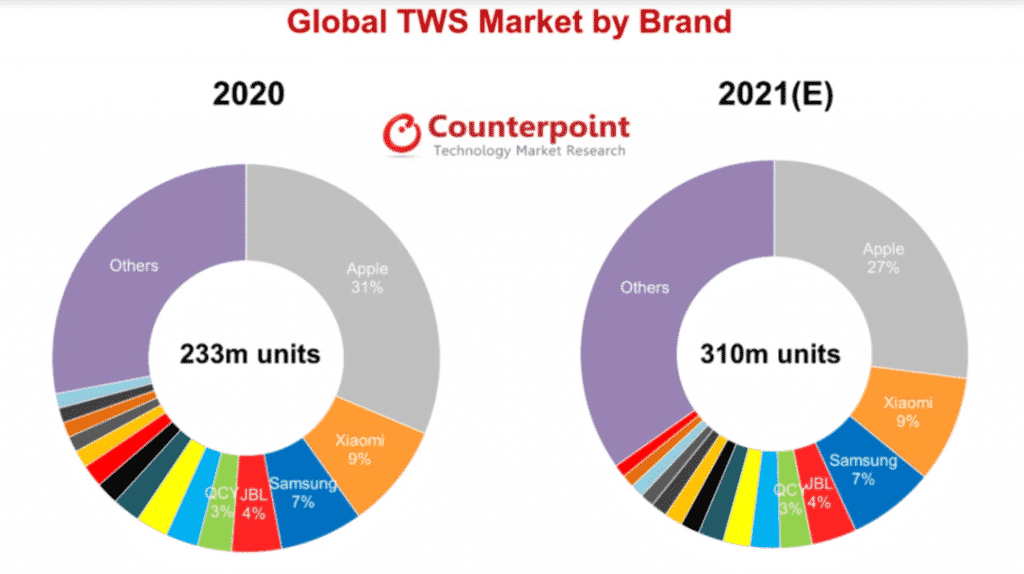 From the above-displayed data it is very clear that Apple has highly dominated the market by a lead of at least 22% from its competition in the year 2020-21; selling a magnanimous 90 million units. While the nearest competitors Samsung and Xiaomi both selling nearly 26 million units each.
However the low-mid range products also have provided a more than anticipated competition to the Tech Giants while compared to earlier performances.
Reports suggest that the TWS market will further grow up to 31% in the time period of 2021-23.
What are your views on this? Kindly share in the comment box!