The hearts of the fans of Manchester United already starts beating after sharing the official trailer of the film by the club about the life of their legendary manager Sir Alex Ferguson who is known as the greatest manager in the history of football. In his 26 years of reign, Manchester United won 13 Premier League titles. If you think this is the ending, then hold on with it they also have five FA Cups and two Champions Leagues. Recently a trailer of the documentary has been released that is based on the entire life of this legendary manager.
The title of the documentary is 'Sir Alex Ferguson: Never Gove In'. It will start from the life of Fergie's growing up in Glasgow, reveal his playing days, and expose his excellent spell at United, and recently his recovery from a massive brain haemorrhage in 2018. It is slated to hit all the streaming platforms and hit theatres later this month.
The tagline of the upcoming documentary has been summed up well that it's saying "The Ultimate account of the life and legend of greatest football manager".

Plot
This documentary is going to be the most personal documentary about the entire life of Sir Alex Ferguson. It will depict from his working-class roots in Glasgow to the journey of his career to be one of the greatest managers of football of all time. While he was passing through a bad time of his traumatic brain haemorrhage, he actively recounts all the details of his life and also his career to his son, which is included with his extraordinary 26-year tenure as a manager of Manchester United.
This documentary is directed by Sir Alex's son, Jason Ferguson. This story is like an incredible journey of extraordinary memory power. In this, Sir Alex recalls all of his entire careers vividly. He covers all the trophy, every defeat, ad also every player. It will show his own excellent goal-scoring at Scottish clubs, included with rangers to move into the management and become a leading Aberdeen to the European Cup Winner's Cup and also his final transformation at Old Trafford.
After few years of testing at United, he becomes the fortunes of the club and brings them over two decades of consistent success. It is a fact the under the guidance of Sir Alex, Manchester United won a lot of trophies, included with 13 Premier League titles, five FA Cups, and also have won YEFA Champions League titles. He has a huge collection of trophies than any other manager has in the history of football. The film includes some candid interviews of Alex himself, his wife Cathy, his three sons, as well as former colleagues and also elite players included with Eric Cantona, Ryan Giggs, and Gordon Strachan. This film is not a movie. It is a bond and love between a father and a son, revealing leadership and mental toughness, and a celebration of the greatest career of a football legend. It is true he discovered a lot of incredible players who have created a history in football like Cristiano Ronaldo and many more.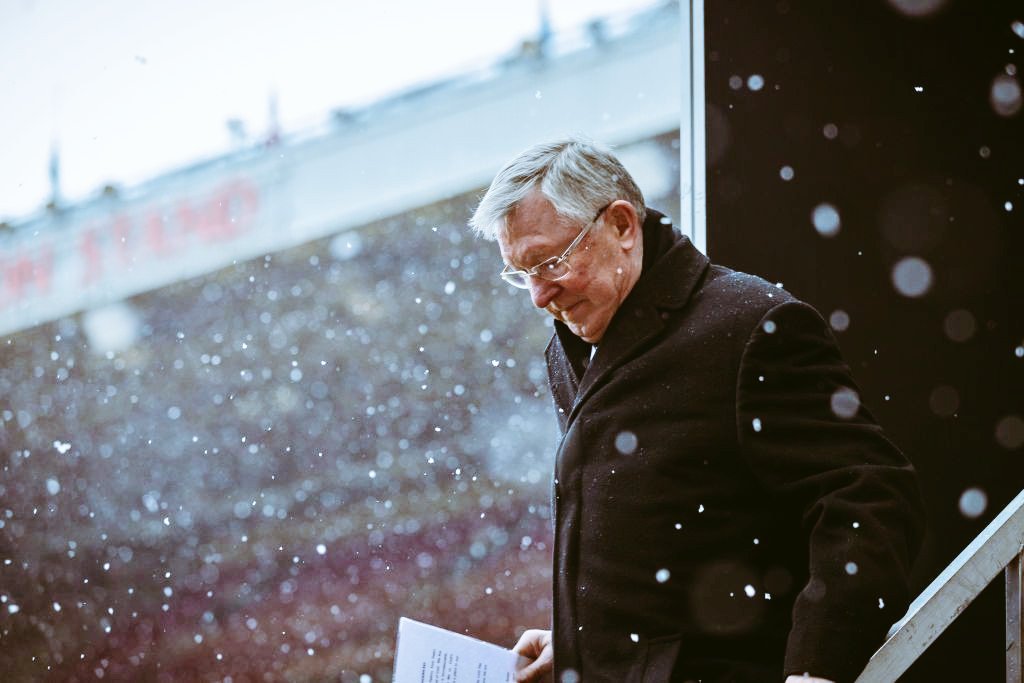 Release Date:
It is confirmed that the documentary will be released for streaming via Prime Service in the UK & Ireland cinemas from 29th May. It will also be nationwide distributed in some selected theatres from 27th May. The movie will be available for rent from 31st May. If you are a true fan of football, then this is a must-watch series.
The trailer begins with a 999 phone call from Jason Ferguson, exposing that his father had collapsed. It reveals how much desperate the manager was not to lose his excellent memories. The trailer has ended with the 1999 incredible Champions League triumph.
Here is the trailer of the documentary: